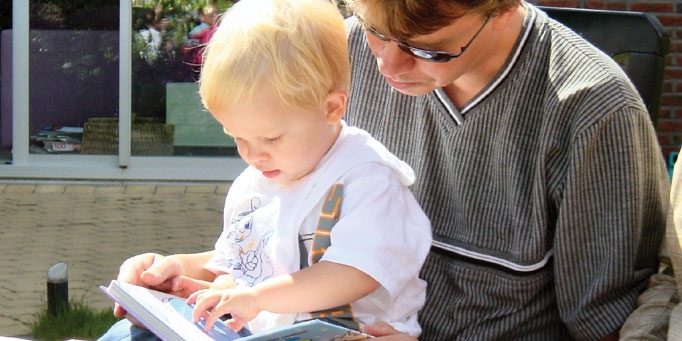 Reading with Babies and Toddlers
What are your favourite books to read to little ones?
I love reading and cannot imagine life without books. In suggesting books that 'every child should read or have read to them before they turn 18', where do I start? The key is to find books that you won't mind reading again and again. If you own any children's books, they should be read and if they are enjoyed, they will be read again and again. I have chosen books that I personally have not tired of reading to my children and can probably still recite by heart many years later. They will introduce you to authors who have written several books that you can find at your local library or invest in from most bookstores.
Let's start with picture books for babies and toddlers. The first is The Very Hungry Caterpillar by Eric Carle. Reading this will give you the opportunity to teach your child about day and night, the days of the week, lots of different types of food and the lifecycle of a caterpillar that eventually turns into a beautiful butterfly. In Peepo, by Janet and Allan Ahlberg, your baby will see all sorts of interesting things they can identify with: a teddy, a ball, bath-time, and a yellow duck. The illustrations are delightfully old-fashioned and from a different era, but there is much that remains the same. Its rhythm is catchy and enticing. Both these books are to be touched by little fingers.
Time for Bed by Mem Fox is filled with rich illustrations. There's no better way to make a baby feel like it's time for bed than with these words that lull one into a state of relaxation. In contrast, Hairy Maclary from Donaldson's Dairy by Lynley Dodd is filled with energy and bounce. There is much repetition and your child will love it and join in. Hairy Maclary goes for a walk and is joined by his friends. The rhythm and rhyme are catchy as the reader is introduced to many different dogs (and cats in later editions) and their adventures. In Brown Bear, Brown Bear by Bill Martin Jnr, there is repetition and rhythm and its delightful pages introduce the reader to colours and different animals – babies and toddlers will love it!
There are picture books you can use to teach your child about behaviours you hope they will exhibit one day. Take Dogger by Shirley Hughes for example. This story is about Dave who loses his favourite toy. You feel his sadness as well as his frustration and envy of an older sister, Bella, for whom everything seems to go right. Her generous act of kindness in giving away her prize is heart-warming. Or try Alfie Lends a Hand by the same author – not only will you relate to Bernard's mother who is running a birthday party with an over-excited birthday boy, but children will see Alfie choose to be a kind friend and put down his comfort blanket, without being asked.
Alexander and the Terrible, Horrible, No Good, Very Bad Day by Judith Viorst is a book to share with your children as a way of helping them face days when things just seem to go terribly wrong.
Hopefully this short list will provide you with a good start in building a core collection of books for you to read with your young child or grandchild.
Do you have other books you recommend for babies and toddlers? Share them with us by leaving a message below!
For more articles from Growing Faith, subscribe to our monthly e-newsletter.
To hear about the latest books and resources from Youthworks Media, subscribe here.
Related Posts: