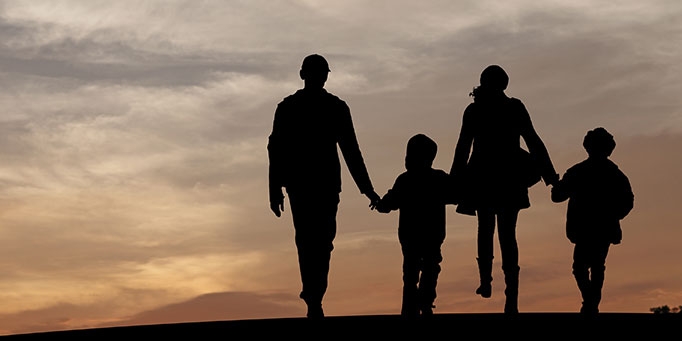 Imperfect families run on forgiveness
Why 'sorrys' and 'I forgive yous' should be the hallmark of Christian families.
I heard it from the other end of the house. Raised voices, a scream and then a very loud 'I'm sorry! I'm sorry! I'm sorry! Please don't tell Mum!' I could tell, even from a distance, that the apology in that outburst was driven mostly by a desire not to get to the point of needing my intervention! Other times, I've had the experience of instructing one of my children to apologise and they somehow manage to utter the words 'I'm sorry' with such disdain and contempt that it is very clear they mean the exact opposite.
Sometimes the problem is not with the apology but with my lack of accepting it. Just this week we were doing some baking and one of my kids kept standing on his chair to better reach the cookie dough he was scooping onto a tray. I told him to sit, but seconds later he stood again and then fell into the table. He sent most of the mixture, and the whole bowl of smarties we were decorating with, all over the not-very-clean floor. 'I'm so sorry Mum!' he immediately and genuinely cried out. Instead of accepting his apology, I launched into a tirade about listening to me when I said not to stand on the chair while I grumpily threw the mess in the bin.
Knowing who we are
Sometimes the problem is that our children don't seem to really mean their sorrys, and sometimes it's that we are not really willing to accept them. But how should forgiveness play out in Christian families? I believe that one really significant mark of Christian parenting will be knowing that we are forgiven sinners and letting that drive our parenting. Forgiveness, full and free, is not an optional extra for the Christian parent.
The first step to raising kids who know their own sin, repent of it and trust in God for his grace, is for us to be people who know our own sin, repent of it and trust in God for his grace! Fundamental to being a Christian is to know you have sinned and will sin. But that you have been and can be forgiven, and that you have been given the Spirit to help you go on. So how will this knowledge shape our parenting?
Reflecting God's mercy
Firstly, we will be humble, not lording it over our children. When they fail and sin and muck up, we won't be harsh or contemptuous. We won't belittle or humiliate them. Because that's not how our heavenly Father treats us when we fail and sin. God is slow to anger and compassionate in the face of our sin. He constantly forgives us and is gentle and patient with us. This means that there is no place for us to turn around and treat our children badly.
It is interesting just how often Jesus ties the idea of us needing to forgive others to the fact that we have been forgiven by God. It's in the Lord's Prayer and the Sermon on the Mount (Matthew 6:9–15), in Luke 6:37 and Luke 17:3–4. We also see the idea of forgiving as we have been forgiven in Ephesians 4:32 and Colossians 3:13.
The idea is most powerfully portrayed in the parable of the unmerciful servant (Matthew 18:21–35). Here Jesus speaks of the wickedness of a man refusing to forgive a small debt immediately after being forgiven an impossibly large one himself. Jesus tells the parable in response to a question about how often we should forgive those who sin against us. His answer is clear. When we consider the debt that we have been forgiven, all other debts pale in comparison. There is no place for the Christian to withhold forgiveness from another.
In many ways, parents are God's ambassadors to our children. The way we respond to them should mirror the way God has responded to us. I can tell you now that I fail often in this! The number of times I've acted like an accidental spill of milk on the carpet is akin to some sort of nuclear waste spill. Or the short temper I exhibit when people are slow to get their shoes on. Or have lost a shoe. Or have thrown their shoe on top of the kitchen cupboard.
We need to keep reminding ourselves of the forgiveness we have been shown so we can extend this same forgiveness to our kids. Knowing ourselves as forgiven sinners will lead to gentleness, to treating our kids with respect and not humiliating them. And it will ensure that we genuinely forgive them.
Forgiving fully, apologising quickly
When our child apologises, we ought to forgive fully and immediately—or children will learn by our angry silences that they must make atonement before forgiveness can be given. That they somehow have to pull their socks up and prove their worth before the forgiveness is actually granted. This is not how God forgives. He has set our sins as far as east is from west; what was scarlet he has made white as snow. A delayed or partial forgiveness is not the pattern we want our kids to learn from our parenting, lest they come to doubt whether God's forgiveness is free and full too. This applies even if the apology doesn't seem genuine or heartfelt enough.
Knowing ourselves as forgiven sinners will also make us quick to apologise to our children for our own failures. Yes, parents have a God-given authority over their children, but when it comes to the gospel, we come before God as equals. After my tirade at my apologetic, cookie-destroying son I had to do just that. I had to apologise and ask for his forgiveness for my overreaction and my failure to offer forgiveness when he sought it. To seek forgiveness from our children when we have wronged them will be a mark of a Christian parent. We shouldn't parent them pretending that we don't know what it is to struggle with sin.
Let's allow the fact that we are sinners forgiven by grace to set the tone of our parenting. And let's model well the free and full forgiveness of God … knowing that we will keep needing it ourselves over and over again. The perfect motto for our imperfect families is Ephesians 4:32:
'Be kind and compassionate to one another, forgiving each other, just as in Christ God forgave you'.
---
Jocelyn Loane is married to Ed, and together they have five children. They have been serving in full-time ministry in a variety of contexts since 2008. They are a part of Naremburn Cammeray Anglican Church.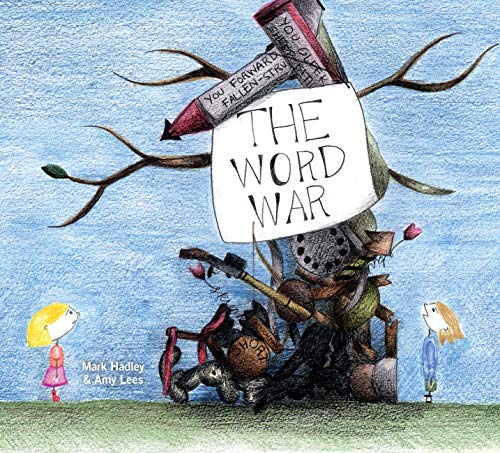 The Word War
Lucy and Zac were the best of friends … until a war of words—silly, thoughtless words—began to fire from both sides.Such words are powerful weapons that can wound and anger the people we care about. But ultimately, Lucy and Zac realise that one particular word, 'sorry', when coupled with its response 'I forgive you' can break down any barrier.
For more articles from Growing Faith, subscribe to our monthly e-newsletter.
To hear about the latest books and resources from Youthworks Media, subscribe here.
Related Posts: