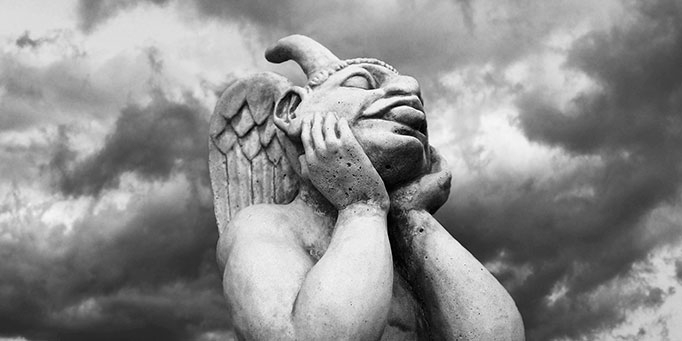 Who's afraid of Halloween?
James Jordan explains the Christian origins of this festival, and why it's an occasion for laughter, not fear.
It has become routine in October for some Christian schools to send out letters warning parents about the evils of Halloween, and it has become equally routine for me to be asked questions about this matter.
'Halloween' is simply a contraction for All Hallows' Eve. The word 'hallow' means 'saint', in that 'hallow' is just an alternative form of the word 'holy' ('hallowed be Thy name'). All Saints' Day is November 1. It is the celebration of the victory of the saints in union with Christ. The observance of various celebrations of All Saints arose in the late 300s, and these were united and fixed on November 1 in the late 700s. The origin of All Saints Day and of All Saints Eve in Mediterranean Christianity had nothing to do with Celtic Druidism or the Church's fight against Druidism (assuming there ever even was any such thing as Druidism, which is actually a myth concocted in the 19th century by neo-pagans).
In the First Covenant, the war between God's people and God's enemies was fought on the human level against Egyptians, Assyrians, etc. With the coming of the New Covenant, however, we are told that our primary battle is against principalities and powers, against fallen angels who bind the hearts and minds of men in ignorance and fear. We are assured that through faith, prayer, and obedience, the saints will be victorious in our battle against these demonic forces. The Spirit assures us: 'The God of peace will crush Satan under your feet shortly' (Romans 16:20).
The Festival of All Saints reminds us that though Jesus has finished his work, we have not finished ours. He has struck the decisive blow, but we have the privilege of working in the mopping up operation. Thus, century by century the Christian faith has rolled back the demonic realm of ignorance, fear, and superstition. Though things look bad in the Western world today, this work continues to make progress in Asia and Africa and Latin America.
The Biblical day begins in the preceding evening, and thus in the Church calendar, the eve of a day is the actual beginning of the festive day. Christmas Eve is most familiar to us, but there is also the Vigil of Holy Saturday that precedes Easter Morn. Similarly, All Saints' Eve precedes All Saints' Day.
The concept, as dramatised in Christian custom, is quite simple: On October 31, the demonic realm tries one last time to achieve victory, but is banished by the joy of the Kingdom.
What is the means by which the demonic realm is vanquished? In a word: mockery. Satan's great sin (and our great sin) is pride. Thus, to drive Satan from us we ridicule him. This is why the custom arose of portraying Satan in a ridiculous red suit with horns and a tail. Nobody thinks the devil really looks like this; the Bible teaches that he is the fallen Arch-Cherub. Rather, the idea is to ridicule him because he has lost the battle with Jesus and he no longer has power over us.
(The tradition of mocking Satan and defeating him through joy and laughter plays a large role in Ray Bradbury's classic novel, Something Wicked This Way Comes, which is a Halloween novel.)
The gargoyles that were placed on the churches of old had the same meaning. They symbolised the Church ridiculing the enemy. They stick out their tongues and make faces at those who would assault the Church. Gargoyles are not demonic; they are believers ridiculing the defeated demonic army.
Thus, the defeat of evil and of demonic powers is associated with Halloween. For this reason, Martin Luther posted his 95 challenges to the wicked practices of the Church to the bulletin board on the door of the Wittenberg chapel on Halloween. He picked his day with care, and ever since Halloween has also been Reformation Day.
Similarly, on All Hallows' Eve (Hallow-Even – Hallow-E'en – Halloween), the custom arose of mocking the demonic realm by dressing children in costumes. Because the power of Satan has been broken once and for all, our children can mock him by dressing up like ghosts, goblins and witches. The fact that we can dress our children this way shows our supreme confidence in the utter defeat of Satan by Jesus Christ – we have NO FEAR!
I don't have the resources to check the historical origins of all Halloween customs, and doubtless they have varied from time to time and from Christian land to Christian land. 'Trick or treat' doubtless originated simply enough: something fun for kids to do. Like anything else, this custom can be perverted, and there have been times when 'tricking' involved really mean actions by teenagers and was banned from some localities.
We can hardly object, however, to children collecting candy from friends and neighbors. This might not mean much to us today, because we are so prosperous that we have candy whenever we want, but in earlier generations people were not so well off, and obtaining some candy or other treats was something special. There is no reason to pour cold water on an innocent custom like this.
This is a good place to note that many articles in books, magazines, and encyclopedias are written by secular humanists or even the pop-pagans of the so-called 'New Age' movement. These people actively suppress the Christian associations of historic customs, and try to magnify the pagan associations. They do this to try and make paganism acceptable and to downplay Christianity. Thus, Halloween, Christmas, Easter, etc. are said to have pagan origins. Not true.
Oddly, some fundamentalists have been influenced by these slanted views of history. These fundamentalists do not accept the humanist and pagan rewriting of Western history, American history, and science, but sometimes they do accept the humanist and pagan rewriting of the origins of Halloween and Christmas, the Christmas tree, etc. We can hope that in time these brethren will reexamine these matters as well. We ought not to let the pagans do our thinking for us.
Nowadays, children often dress up as superheroes, and the original Christian meaning of Halloween has been absorbed into popular culture. Also, with the present fad of 'designer paganism' in the so-called New Age movement, some Christians are uneasy with dressing their children as spooks. So be it. But we should not forget that originally Halloween was a Christian custom, and there is no solid reason why Christians cannot enjoy it as such even today.
'He who sits in the heavens laughs; Yahweh ridicules them' says Psalm 2. Let us join in his holy laughter, and mock the enemies of Christ on October 31.
A longer version of this essay was originally published by the Theopolis Institute and has been republished with permission.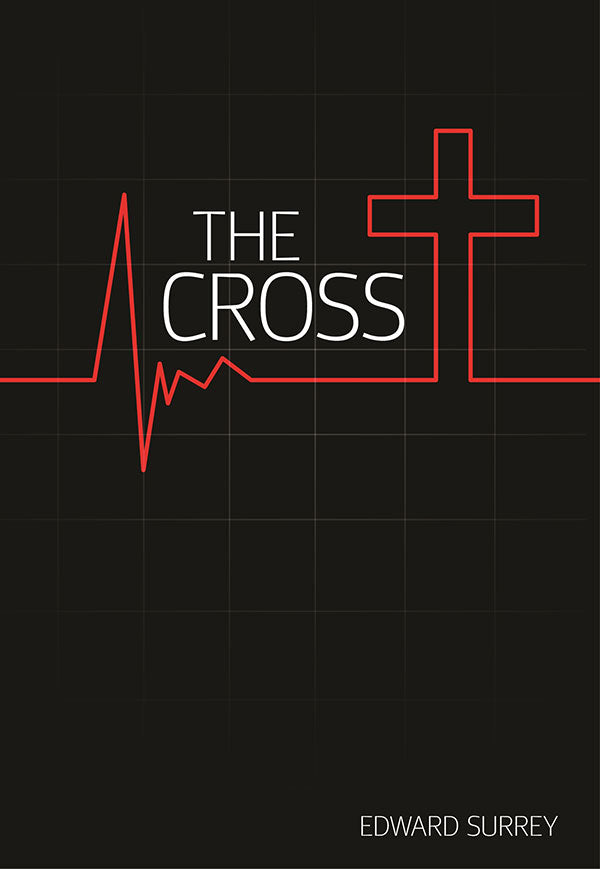 The Cross
Why are people still talking about a carpenter's son who lived 2000 years ago? What is the go with this thing called a cross, and why do we see it on church rooftops and around people's necks? In this conversational and sometimes humorous read, Edward Surrey finds answers to such questions and more, putting the spotlight on Jesus, his teachings, lifestyle and obedience to God, even to the point of death on a Roman cross.
For more articles from Growing Faith, subscribe to our monthly e-newsletter.
To hear about the latest books and resources from Youthworks Media, subscribe here.
Related Posts: