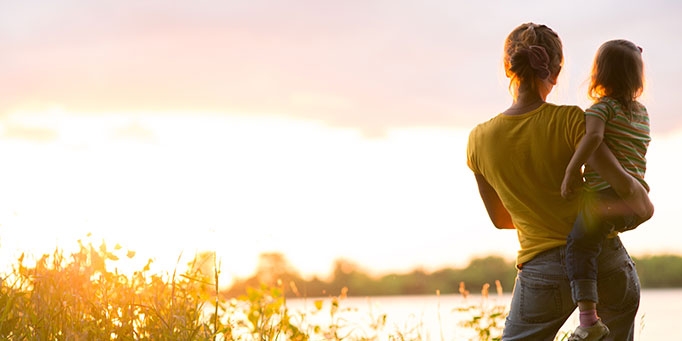 'What can you do?' hopelessness is not for Christians
Christian parents have every reason for optimistic courage.
Going out and about with six children starts conversations. Anyone with more than two kids knows how that goes. While waiting for a takeaway coffee (pre-lockdown), I chat with an older man and his adult daughter. After the traditional 'Are they all yours?' comments, this greyed man tells how he loved growing up in a family with a dozen siblings. He remembers a childhood spent mostly outside, playing hard. 'You couldn't do that now, though', he laments. 'Technology is so pervasive and you can't not give it to the kids. It isn't good for them, but that's what society is like now. What can you do? Imagine how terrible it's going to be for the next generation with the way technology is going! But you have to have it …' His daughter, herself a mother of young children, joins in, lamenting how things are unavoidably terrible.
Christians get to see things differently, but we often don't. We are not bound to the norms our culture sets. We do not owe our children a childhood which matches that of our unbelieving neighbours. But we'll only break out of the dominant thinking if we make some sober observations about what is going on around us and if we have the guts to take on the inconvenience of doing things differently. It starts with seeing things differently, so we can recognise the good goal we're working towards.
Seeing things differently
Maybe it is the mildness of Australians, but we are very hesitant to expect a good experience of raising children. If we see a family with kids who respond to their parent's authority and who all generally like each other, we call it luck. We don't see healthy family life as something we can learn, work at and grow toward. If it's all luck, why bother trying? If the Bible gives us patterns, not promises, why put the effort in for something which isn't guaranteed? We're pessimistic about the work of raising children. We adopt the common script that children are annoying and we can't wait until they grow up. While we wait for them to stop being children, we outsource them. We learn to talk about the 'dreaded' teenage years, which in turn coaches our children to play the role of the dreaded teens we expect them to be.
We need new hearts. There is no way we can see and want and do what God says is good, without him taking our dead heart and giving us a new one. God does the work of bringing dead sinners to life. He dresses his people in the perfection of Jesus, and welcomes us. The new heart, the new birth he has given through his Spirit, resurrects us to walk eagerly in what he says is good. We learn to love new things and do things we once hated the thought of. If we have been brought from spiritual deadness into spiritual life by Jesus, new fruit will grow.
As Paul writes in Ephesians:
But because of his great love for us, God, who is rich in mercy, made us alive with Christ even when we were dead in transgressions … For it is by grace you have been saved, through faith—and this is not from yourselves, it is the gift of God—not by works, so that no one can boast. For we are God's handiwork, created in Christ Jesus to do good works, which God prepared in advance for us to do. (Ephesians 2:4–5, 8–10)
A Christian who happens to be a mother or father will have some fruit which comes out in their parenting. One of those fruits is parenting with optimistic courage. Joined to Jesus and changed by Jesus, it doesn't make sense to default to cultural norms and then lament, 'What can you do?'.
Resurrected to do good
When Jesus had raised the widow's dead son, the crowd shouted, 'God has come to help his people' (Luke 7:16). Not the sort of help which scaffolds their own effort (as if he just propped the dead man up while the guy caught his breath). God's help makes the dead person alive, upright and walking. God helps us by doing for us and in us what we are powerless to do for ourselves. He does it effortlessly, with a simple call of 'rise up and walk'. The effect is not our passivity, but that we actually do walk and work with the new life he has raised us into. Grace doesn't make us love goodness and obedience less, but more. God's grace trains us out of parental passivity.
Living with a new heart takes practice. We are constantly living into new, unnatural obedience. Like the growing edge of a lawn, the runner of grass reaching into bare earth; growing in godliness always has newness. That bare earth is soon conquered and familiar, covered with growth, settling roots into the landscape. When we lunge into new obedience, we're unsure how we will ever survive. As we see the Lord's provisions in giving growth for the new territory, we get fitter. The more we stretch into new goodness, the more supple we become. Dread is replaced with eager anticipation of seeing God's help. We grow into the confidence of doing what God says is good without needing him to explain how it is all going to work out.
As forgiven mothers and fathers, we are all in the place of forgetting what is behind us (whatever it may be) and learning eagerness to do the good before us. We start again, not tracing out the paths of past disobedience, but working out the good we are saved to grow into. To be a Christian who is a mother or father will mean parenting like a Christian, with a Christian imagination for our children's childhood and the kind of people that childhood will form. The 'What can you do?' hopelessness of parents who don't know Jesus is not for us.
The real question for the courageously optimistic parent is: What can you do? What kind of countercultural childhood will you strive to give your children today?
This article originally appeared at Light Duties. Reproduced with permission.
---
Cathy McKay lives in regional NSW with her husband and their six children, whom she homeschools. She believes that deeper convictions make better mums with lighter hearts. That's why she started writing at Light Duties, where she works through God's word, scouting out the features of faithful Christian motherhood.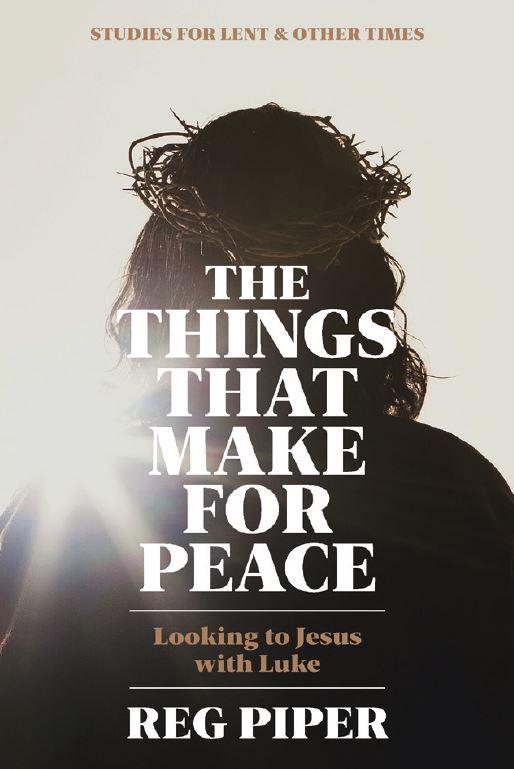 The Things That Make For Peace
In The Things That Make For Peace, Reg Piper digs deeply into all 24 chapters of Luke's Gospel, to reveal the purposeful journey Jesus undertook to complete his earthly mission.
For more articles from Growing Faith, subscribe to our monthly e-newsletter.
To hear about the latest books and resources from Youthworks Media, subscribe here.
Related Posts: