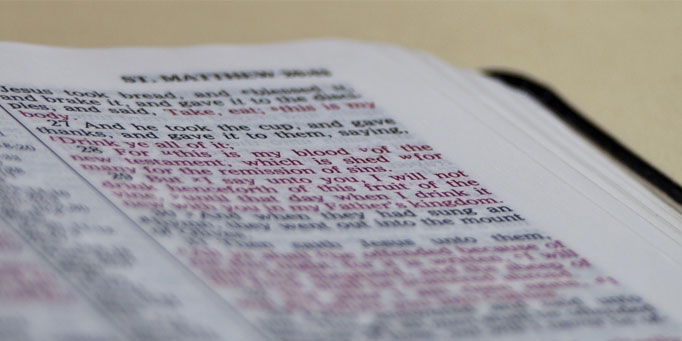 The Family Church
Caring for a child is such a privilege! To be responsible for the total wellbeing of another life is also such an awesome responsibility.
Caring for a child is such a privilege! To be responsible for the total wellbeing of another life is also such an awesome responsibility. A child is completely reliant on parents and care-givers for their physical, emotional, social, and cognitive needs.
In our western culture, we spend countless amounts of time, energy, money, and emotion on setting our children on the path for academic, social, emotional and physical success, with far less consideration for their spiritual wellbeing. The Bible is explicit in our role as parents and care-givers. We are to teach our children about God and to nurture their spiritual growth. Have you ever felt overwhelmed at the significance of nurturing your child's spiritual growth? Deuteronomy 6, Psalm 78:1–8, Matthew 18:1–6 and Ephesians 6:1–4 are just some passages which speak of the importance of parents and community members teaching children about God and the promises he has made to his people.
One way to care and encourage our children to know God is to spend time together learning from his Word. Participating together in regular family devotions is a very powerful way to strengthen our individual relationships with God as well as our relationships with one another.
To get the most from these devotional times there are a few basic guidelines to follow.
Firstly, keep your devotional time brief. Let's face it – our western lifestyles have become so very hectic! No matter how important, if devotional times are long and cumbersome, they will not be done. Try to prioritise 10 minutes on a regular basis to spend time together as a family studying God's word. This might be at the dinner table once your meal is over, or as part of a bedtime routine.
Try to base your devotion upon a key memory verse. This will help family members learn the word of God. There have been so many occasions in my own life when I have wished I could recall a verse, saying, 'Oh, it says somewhere in the Bible that… '. Knowing God's word is important: It is the means through which God communicates with us. To know God's word is to know God. Make a concerted effort to memorise a verse on a regular basis. Be creative, play games with one another, make it a family challenge and have a tempting reward for every child who can recite the verse correctly. No dishes for a week, a special back rub or a choice of family outing are all enticing rewards!
Make sure that you also open the Bible and read God's word together. This, too, is an important element in understanding the overall context and cultural significance of any given passage. The Bible is unique: there is no other book like it. Take the opportunity to teach children how to read the Bible; how to use chapter and verse numbers to locate a passage; how to use information tables or maps and to cross reference or use study notes and index pages. The Contemporary English Version (CEV) of the Bible uses language which children will relate to. Alternatively, for very young children, you may like to read from a picture Bible.
Once you have spent time reading the Bible together, talk it over. Encourage family members to engage with one another and to share ideas and questions. Establish a 'safe' environment in which no question will be laughed at or ignored and where children can openly express concerns, doubts and fears. Never chastise a child for speaking the truth and do not be afraid to admit that you are unsure of an answer. Learn together! Relinquish the preconceived notion that Christians know all the answers, never get angry and are perpetually happy. This is not true or realistic. Christians are simply people who have come to understand the grace that God offers and that they need him. I encourage my family to be 'real' with God and each other, always.
An additional element of a devotional time is to consider how your lives may be changed because of what you have learned together. The book of James tells us that faith without deeds is dead (James 2:26b). Your devotional time is not just about gaining knowledge, but learning how to live as God's people. We live out those beliefs which are most important to us. If I said that honesty was important to me but perpetually lied, you would never be convinced! If we say that we love God, then our lives should demonstrate it. Think of ways in which your family can live out their faith together.
Finally, spend time talking with God. To communicate openly with God is a privilege and builds intimacy in our relationship with him and with one another. Try to vary your approach to prayer – you could read a prayer, ask one family member pray for the family as a whole, or share your thanks and concerns and then pray for the person sitting next to you. For younger children, try using a simple phrase such as, 'Thank you God for _____' and ask each person to make a simple statement of praise. Encourage all family members, regardless of age, to openly communicate with God. Again, be honest in prayer, creating an environment where family members are encouraged to talk with God without fear or criticism. Support each other in prayer. Always pray 'horizontally', communicating with God. Never use prayer to manipulate or coerce 'vertically'.
Family devotional times will not just happen; you will have to work at it and prioritise the time. There will be many reasons to put them off – favourite television programs, organised outings, tired children and frazzled parents will all get in the way. In our family, we find that we go through stages. At times we seem to manage our family devotional times well, spending time reading the Bible together after dinner. However, once our routine is interrupted it's sometimes difficult to get started again! To begin, set aside a realistic time on a regular basis. If a daily schedule is too much to maintain, try for once or twice a week and protect this time from interruptions or distractions. I'm certain that if you make the effort to get started, you'll find that your family devotional time together will soon become most treasured!
For more articles from Growing Faith, subscribe to our monthly e-newsletter.
To hear about the latest books and resources from Youthworks Media, subscribe here.
Related Posts: