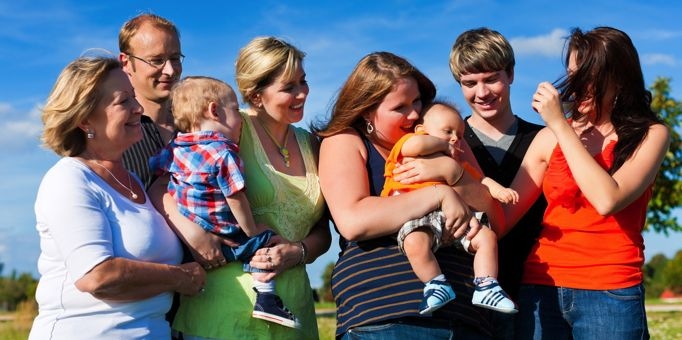 Six ways to be a godly godparent
Don't let your commitment to the child and parents end at the baptism service.
What's the role of a godparent? It depends on who you ask! The perceived role of a godparent varies from person to person. The stereotypes in society are not helpful either, particularly in the specifics of what being a godparent may be or not be. At least I don't have to put up with the 'horse's-head-in-the-bed-what's-in-your-violin-case' jokes that a mafia-style Godfather has to deal with!
Here are a few things that have worked and been enjoyable for me as a godparent, as well as a real blessing to my friends' families:
1. Talk with the parents about their expectations. Find out why they have asked you to be a godparent and what they hope your role will be. Make sure you talk together (and agree) on how their expectations might play out practically.
2. Where possible, have a dinner with all of the godparents and parents at least once a year, including the godparents of the other children in the family. It is a great time of celebration and opportunity to pray together. As they get older, make sure the children are included, sharing what's been happening for them and praying with the group.
3. Pray for the parents and the child. At least in the Anglican Baptism Service, godparents promise to pray for the parents and children that they are godparent to. That's a pretty base-line expectation.
4. At an age-appropriate time, it has been encouraging to pray with the children and parents, particularly if we don't see each other regularly. When the children are a little more independent you can call them and ask how you can pray for them or support them.
5. When they're ready, think about asking your godchildren to pray for you, too! This relies on you having actively been seeking a relationship with the children you are a godparent to.
6. Encourage your godchild with gifts of Christian books, videos, or other helpful Christian material at birthdays and Christmas time.
In short, get involved with your godchildren and their parents too - and live out the promises you made at the baptism. In this way, being a godparent won't finish at the end of the baptism service.
For more articles from Growing Faith, subscribe to our monthly e-newsletter.
To hear about the latest books and resources from Youthworks Media, subscribe here.
Related Posts: