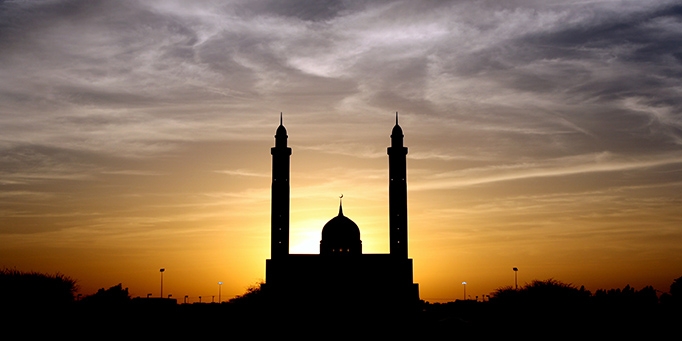 Teaching your children about other religions
Why it's important for your kids to know about and understand other faiths.
I met my husband at missionary training college. We began our studies with dreams of serving God overseas. Our expectation was to head out within a couple of years of marriage.
Twenty years on and four children later, we're still in Australia.
God's path for us – while rich and full – has been quite different to what we imagined. Our desire for others to know Him remains strong, though, and we still expect to be involved in mission in years to come.
Like you, our top priority as parents has been to nurture our children in a living relationship with Jesus. As they grow to know Him more, their love and concern for others also develops.
If we want to reach the people around us with the gospel, it's vital we understand their beliefs. Learning about other religions and cultures has been an integral part of our family life, even from our children's earliest years. While every household will approach this differently, I'll share below three techniques we've found helpful which you may like to adapt and use with your children.
1. Read stories about people from other cultures
Picture yourself curling up on the couch with your little ones, surrounded by cushions and tucked under soft blankets. You open a picture book and read the story of a mischievous boy in rural China (1), or a puppy-loving girl in South America (2), or an African girl walking from one village to another (3). The early years are an ideal time to introduce your children to other cultures. Colourful pictures and simple stories open their eyes to the vastly different lives of children in other nations.
As your children grow, you can offer novels centred on people who hold beliefs different to yours… like the indigenous Australian boy wandering the outback, barefoot, as part of his initiation into manhood (4). Books like these introduce real characters to your children, giving only small glimpses of their religion as the story progresses. While hinting that the beliefs of the people are different, these stories primarily help your children develop compassion for those of other races whose needs and struggles are so similar to ours.
Conversion stories (5) and missionary biographies (6) are an exciting next step. These reveal the power of the gospel at work, bringing freedom and life to those bound by other, fear-based religions. They also stir a desire in our children to follow God's call for their lives.
Stories are one of the most powerful ways to transform thinking. Reading stories aloud is far more beneficial than handing a book to your child to read alone. Sharing together in the excitement, danger and wonder of each character's journey magnifies its impact and provokes rich conversation. Several evenings each week our family (three of whom are teenagers) linger around the dining table, listening to the next portion of our latest book. By flickering candle-light we sit quietly, marvelling at the unfolding tale of God's work around the globe. The prayers which follow our reading move the story from being a remote event to something which impacts the way we think and live.
2. Engage with international news
Shared stories and world news events have often sparked questions about other religions and cultures from our children.
In response, we've given small bites of information, adding progressive layers of detail until their curiosity is satisfied. Sometimes our general knowledge has been enough to draw on. Other times we've turned to the internet and added to our own bank of information.
There's been nothing particularly systematic or heavy about this. We've chosen to cater to each child's specific interest and level of understanding, knowing they can continue to grow in knowledge with the passing years.
3. Get to know people from other cultures
Building friendships with people of other cultures is a wonderful way to help our children learn. Sharing a meal together, going on picnics, inviting one another to special events exposes them to the way people's beliefs are practiced in their daily lives.
When each of our children reached their teens, they've had opportunity to go on short-term mission trips with our church. They've travelled through countryside still reeling from the effects of communist attack, seen countless statues and floral offerings devoted to Hindu gods and heard the Muslim call to prayer several times each day. These experiences have transformed the information they've heard into a living, sensory reality.
Beyond the sightseeing, it's the contact with individuals which has impacted them most. As they've sat quietly and listened to people share their journey from other religions to knowing Jesus (often at great personal cost), it's given them a new perspective on their own faith. Long after they returned home these encounters have stayed in their hearts, inspiring them to live more devoted lives.
Life-Changing Learning
Teaching our children about other religions is a learning experience for us all. As we pass on information about the beliefs and culture of others, it challenges us to reflect on our own lives. Is our Christianity merely another religion? Or are we living out the faith we proclaim?
References
Little Pear, Eleanor Frances Lattimore, 2006
Mia's Story, Michael Foreman, 2006.
Handa's Surprise, Eileen Browne, 1997.
Walkabout, James Vance Marshall, 1959. NB. This story incorporates some mythical beliefs and has a sad ending. More suited to high school children.
eg. I Dared to Call Him Father, Bilquis Sheikh, 1978. The Torn Veil, Gulshan Esther, 2004.
I highly recommended these book series: Christian Heroes: Then and Now, Janet and Geoff Benge, YWAM Publishing; Trail Blazers, various authors, Christian Focus Publications
For more articles from Growing Faith, subscribe to our monthly e-newsletter.
To hear about the latest books and resources from Youthworks Media, subscribe here.
Related Posts: