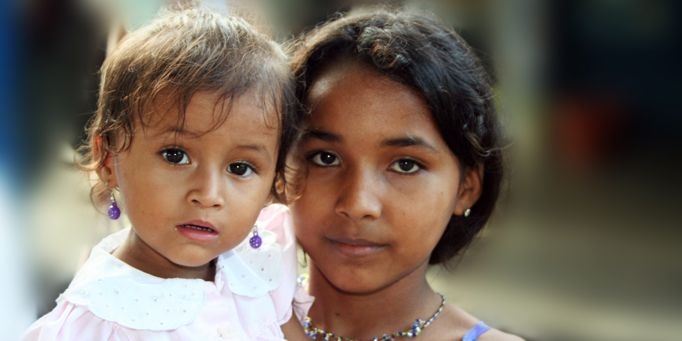 Encouraging mission-minded kids
What examples can parents set to help show their children the importance of mission?
As parents, we want lots of things for our children. We want them to be healthy, to be kind and loving, but at the same time resilient. We want our children to have a good education and to be respectful and diligent students. We want all sorts of things for our children.
As Christian parents, we want more than anything, to know that when we are one day home with the LORD, they will be home with us. We want our children to follow Jesus; we want our children to love Jesus; we want our children to be like Jesus.
So then, what do we do? We know that regeneration is the work of the Holy Spirit; so what part do we play?
What role do parents play in raising Christians?
Most of us, as Christian parents, made some promises to Father God, to raise our children to know and love Jesus, whether publicly at a baptism or dedication, or quietly in our hearts. So how do we make good our promises?
Loving Jesus, obeying him and praying are not things that can be taught like Pythagoras' theorem, which you just repeat incessantly so decades later you can still remember it ... "The square on the hypotenuse is equal to …"
We can teach and teach and teach and maybe some things will soak in, but if we want our children to grow in the most valuable things, then those things need to be modeled; our children need to see us living them out.
Modeling the Christian life
When the disciples asked Jesus for some lessons in prayer, he didn't say "OK guys, I've got this handy acrostic for you - A.C.T.S. Lets start with a few sentences of adoration, then we'll get into some confession, some thanksgiving to follow, and we'll wrap it all up with some supplication". No, he showed them what to do… and said "This then is how your should pray: Our Father in Heaven, hallowed be your name …"
So how can our children learn to pray unless we pray with them? How can they learn the value of talking to Father God unless they see their parents doing it? Likewise with trying to raise our children to love mission, how can they be mission-minded unless they see their parents engaged in, valuing and living mission?
Studying theology for several years and heading overseas is not necessarily an option for all of us. So then, how do we encourage our children to be missional? How do we develop in them a heart for the lost? Well to begin with, we can support missionaries, read their letters and emails with our children and pray for them with our children. We can be actively involved in our Church outreach programs, reaching our local community.
Making mission a priority
Deuteronomy 11:18-19 "Fix these words of mine in your hearts and minds… teach them to your children, talking about them when you sit at home and when you walk along the road and when you lie down and when you get up". Our God is a missional God, actively seeking the lost. If we read his word to our children they can't help but pick up on this. God was sending Jonah to Ninevah the capitol of the horrible Assyrians, not to the Israelites. Nebuchadnezzar was a bad Babylonian, not a holy Hebrew, yet the LORD sought him too.
In our family, one of the most effective ways we teach our children about mission is by being committed to a Scripture Union Family Mission (SUFM) team. There are approximately 50 SUFM teams (also known as beach mission) in NSW alone. Each year, just after Christmas, we join our team in a caravan park on the NSW South Coast, living in community (Christian tent community), for about 11 days, with the express and united purpose of telling other people about Jesus. Not only do our children see us valuing and doing mission, they see a community (mainly of young people they admire) valuing and doing mission.
A beach mission doesn't get organised overnight, so our children can see and catch the priority that we their parents give to mission through the whole year, as we commit to praying, planning meetings and house party, to get ready for mission. Then after mission they also see us praying for people we met and those we see each year as we return.
In Matthew 28:19 Jesus said "Go and make disciples of all nations…". Well, that includes Australia and can start with next door and maybe even a coastal caravan park just after Christmas.
For more articles from Growing Faith, subscribe to our monthly e-newsletter.
To hear about the latest books and resources from Youthworks Media, subscribe here.
Related Posts: