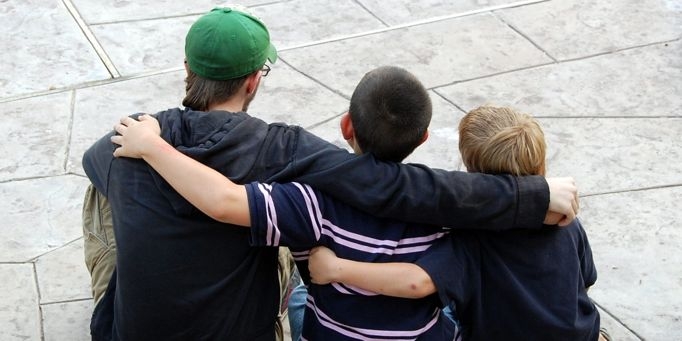 Raising a family of missional disciples
Zac Veron on why Christian families must become Christian ministry teams
Christian parents have the privilege of raising not just church-going kids, but missional disciples. As our children learn that their purpose in life is to serve their creator, the quality of our family lives will also improve.
Stephanas and his wife, together with their children, were are great example of a missional family:
You know that the household of Stephanas were the first converts in Achaia, and they have devoted themselves to the service of the saints (1 Corinthians 16:15)
So, how does a family minister together as a team of missional disciples? The possibilities are endless, but in summary, it will be through helping and serving other people in the name of Christ. In other words, it will be through the good works that God has prepared in advance for each one of us to do.
What practical ways can children be involved?
It's a wonderful joy to see many of the children in my church eager to serve on Sundays and at other times too. It's such an encouragement to watch them get involved. These are some of the things kids at our church are involved in:
stacking chairs
handing out welcome packs to newcomers
helping put out morning tea
going door-knocking with their parents
inviting their school friends to church
playing music
teaching the scriptures to younger children
helping elderly church members with practical tasks like changing a light bulb in their homes.
Raising missional disciples is a parent's main job
It warms my heart to see the children in our church concerned for the salvation of their classmates and peers, as they invite their friends to church, and take a stand for the gospel in the playground.
My primary task as a Christian parent is to do the best I can to make sure my children grow up loving Jesus Christ and serving him and his people in his world.
Please don't expect the Kids' Club or Sunday School teachers to make mature Christian missional disciples out of your kids! They are there to help you in that ministry, and to supplement what you do in your own home, not to replace you or fulfil that ministry for you.
For more articles from Growing Faith, subscribe to our monthly e-newsletter.
To hear about the latest books and resources from Youthworks Media, subscribe here.
Related Posts: