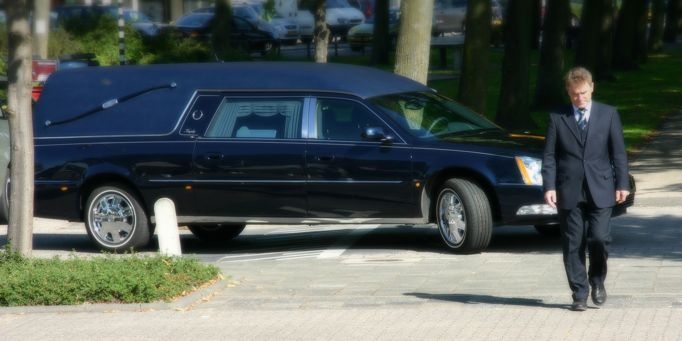 Should you take children to funerals?
In years gone by, children weren't allowed to attend funerals. Jodie McNeill is glad that things have changed.
My youngest child has just turned six years old, and yet he's been to more funerals that I had attended before I was an adult.
It's not because our family and friends have experienced more bereavement in his short life than I had during my 18 years of growing up. Instead, it's because, unlike our parents, my wife Mandy and I have chosen to bring our kids with us as we mourned the passing of some of the older members of our family.
Part of our decision to take our kids to funerals was based on the fact that conventions and traditions have changed in a generation.
I am told that when I was young, it was uncommon for children to attend funerals, and that a generation before, even women would not necessarily attend. Yet, this newfound social freedom doesn't imply that parents should always take their children to funerals; it simply means that the option now exists. And so, with this in mind, Mandy and I have chosen to take all our kids to the funerals of people they have known and loved.
Why we have chosen to take our kids to funerals
At the heart of our decision is our desire to make the most of every opportunity to teach our kids about life in the most natural context.
So, as we seek the 'teachable moments' in life, we follow the teaching of Deuteronomy chapter six, where God's people are required to impress his commandments upon their children in everyday contexts, talking about them "when you sit at home and when you walk along the road, when you lie down and when you get up." (Deuteronomy 6:7).
With this in mind, these are three lessons we have sought to teach through our children's experience of attending funerals of loved ones.
1. Funerals teach kids about the reality of death
Our society tends to try and avoid talking about death at all costs. Funerals, death and suffering are topics that don't comfortably fit into the image of the prosperous, successful, fruitful, healthy and happy lifestyle that is glamorised and idolised in the mass media and the psyche of the modern, Western world.
The sight of a coffin, a grave or a crematorium curtain are vivid and important images for children as they make sense of the reality of the finality of life.
I want my kids to know that death is just around the corner, and that accumulating an abundance of possessions is a fruitless pursuit.
2. Funerals teach kids about the need to think about the afterlife
Children find abstract concepts difficult to grasp, and instead prefer concrete and physical teaching tools. Speaking about 'heaven' or 'life after death' runs the risk of merely presenting ideas that don't connect with young minds.
However, when a child sees the big box with Nana or Gran in it, they are forced to ask the question "where's she gone?" and "what's going to happen to her?".
It is at this moment that we, as parents, are given the most perfect opportunity to teach our kids about the comforting and assuring words of Christ - the sure hope of eternal life for those who trust in Jesus.
3. Funerals teach kids about how to grieve
It's rare for kids to see grownups in tears.
Funerals are one of the rare times when young children will see men, in particular, crying and showing physical grief. When they see this unusual sight, they will learn it is appropriate to show emotion, and they will see how others react in comforting those who grieve.
It will also be a great opportunity for children to see how their parents pray in times of sadness, and how their parents hold on to the comforting words of Scripture.
I want my sons, in particular, to know that boys do cry, and that it's right for men to show emotion and to physically comfort others when it is needed.
Life beyond Disney
There is so much of me that naturally wants to shield my kids from pain, grief and suffering. I'd love to cover them up in bubble wrap, and lock them in a Disney-esque world of perennial happiness and laughter. But someday they will break out of that cotton wool enclosure, and have to face the harsh realities of this fallen world.
That's why I think it's so important to help them confront the realities of death and mourning whilst they hold my hand and share my handkerchief.
It's my calling to bring my kids up in the training and instruction of the Lord … and it's my responsibility to help them understand the realities of living life this side of heaven, as they learn to develop a hunger for the return of their Saviour and mine, Jesus Christ.
For more articles from Growing Faith, subscribe to our monthly e-newsletter.
To hear about the latest books and resources from Youthworks Media, subscribe here.
Related Posts: