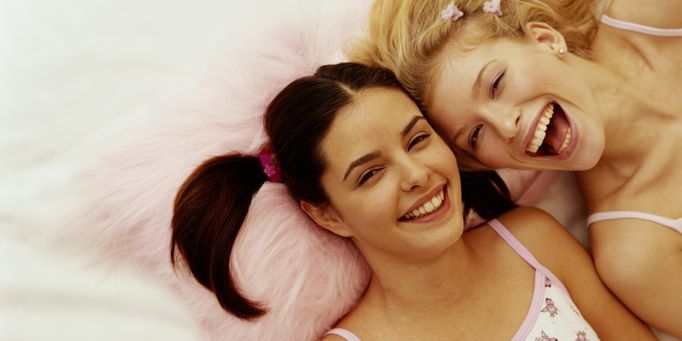 Is it wrong to want my kids to never grow up?
When kids start to grow up, parents get anxious. In these times, the sovereignty of God is a great comfort.
Growing up
Lately I've been thinking through the reality of my children growing up. We have entered the next phase of life with all four children at school, and I'm faced daily with the reality that two of the four are also now teenagers.
I see this change in various ways. For example, I notice my daughter wearing my shoes to parties and my makeup bag is often raided. I am no longer the only woman in the household, and this somehow has taken me by surprise.
Whilst thinking through this whole idea of my kids growing up, I was listening with my teenage daughters to Taylor Swift's new song 'Don't ever grow up'.
Oh, darling, don't you ever grow up, don't you ever grow up
Just stay this little
Oh, darling, don't you ever grow up, don't you ever grow up
It could stay this simple
I won't let nobody hurt you
Won't let no one break your heart
No, no one will desert you
Just try to never grow up, never grow up
The song touches on many of our concerns about our kids growing up.
We want to protect our children
The lyrics are nostalgic and remind us of childhood innocence. They move us to want to protect and guard our children from the pain of life.
We are reminded that growing up can and will be hard. Life can hurt us and our children, and it pulls on our heart strings to want to protect our precious children. This makes me reflect on my role as a parent, and leads me to ask some important questions:
How do I prepare these children as they are destined to soon become adults?
Is it right to want them to stay young?
What does God say to me as I mother my little ones on the path to becoming grownups?
The fear of losing control
I don't know about you, but one thing that scares me about my kids growing up is that I feel like I have lost control.
When they were young, I was able to manage most areas of their life. I could control what they wore, who they played with and what they watched on TV.
As the years passed by, they have become more independent, and have had to make their own decisions. I know that this is good, but the reality is that it often looks scary and can make me feel like I have lost control.
Perhaps my desire for the kids to stay young comes from my own fear of losing control?
The practical doctrine of the sovereignty of God
In the end, I find that being a parent is a timely reminder to me that only God is truly in control of all things, and I am not! The great truth of the sovereignty of God is a deeply-practical doctrine that keeps me clinging to God in all things.
So, as I collect my shoes from my teenage girls' bedrooms, I'll quietly thank God that not only do they share my taste in clothing, but that they share my faith in the Lord Jesus… something I pray they will never grow out of.
For more articles from Growing Faith, subscribe to our monthly e-newsletter.
To hear about the latest books and resources from Youthworks Media, subscribe here.
Related Posts: