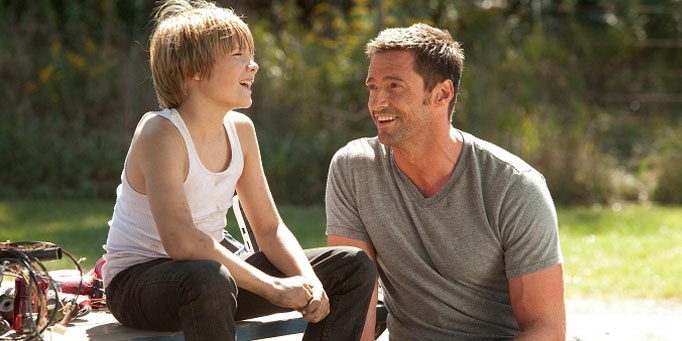 Real Steel: a movie for dads and their lads
Boxing robots and flawed heroes makes for a great movie for male bonding.
Sci-Fi Parenting
Set to release on DVD and Blu-ray this month, Real Steel may look like 'Rocky meets Transformers' but this sci-fi sport epic is actually a profound story about the struggle men go through to fulfil their responsibilities as fathers.
Boxing has been replaced in the not too distant future by a mechanised version of the sport where super-powered robots pound away at each other for the entertainment of screaming crowds. Hugh Jackman plays Charlie Kent, a down on his luck operator of dilapidated fighters. Charlie was a boxer himself who almost won the world title; now he fights by remote control. "We couldn't give people what they really wanted," he observes. "No-holds-barred violence." So the robots stepped into the ring. Since then Charlie's career has gone from bad to worse. But the arrival of his abandoned son Max (Dakota Goyo) brings even more pressure than this hustler can bear. Grudgingly he takes on the struggle of caring for the boy, a journey that involves him in the professional and personal fight of his life.
Where does true courage come from?
Reel Steal is more of a question than a title – where does strength of character actually lie? In the power to hit hard or the resolve to get up after each fall? Max discovers a ruined robot in a wrecker's yard and determines to turn him into a fighter, despite Charlie's disdain:
Charlie: "Wake up! This is where great robots come to die."
Max: "So throw him away. That's what you do right? Anything that doesn't work you throw away?"
The film targets fears that every father will recognise: Will I be enough? What if I fail? How can I make him like me? Charlie considers himself a fighter but is forced to begin battling his own character. On the verge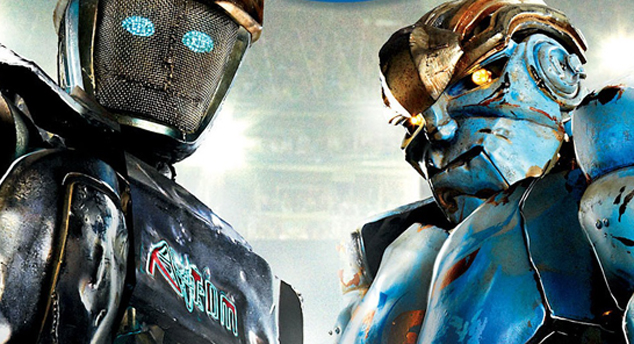 of running out again, he yells at Max, "You forgot who I was. You deserve better than me. What do you want from me?" Max's response is one of many heart-turning moments, "I want you to fight for me. That's all I ever wanted." In the end Charlie discovers his real strength lies in his ability to recognise his mistakes, ask for forgiveness and move on.
Real Steel is likely to be the sleeper of the year. Without much fanfare, Disney will deliver a brilliant film for fathers and sons. But, particularly with dads in mind, this robot battle brings into sharp focus what Christianity would consider the first step to real transformation. If you're going to change, you have to begin by admitting that something more is expected than what suits you. And there is no hope of building a future without seeking forgiveness for the past.
Watching Real Steel with your kids
Real Steel is an excellent father-son film, full of lots of fun fight scenes as well as real moments of self-examination. Help your sons develop their idea of the ideal dad by asking:
Why is Max so angry at his father?
How do you know your dad loves you?
Does Charlie know everything there is to know about being a dad – does it matter?
For more articles from Growing Faith, subscribe to our monthly e-newsletter.
To hear about the latest books and resources from Youthworks Media, subscribe here.
Related Posts: