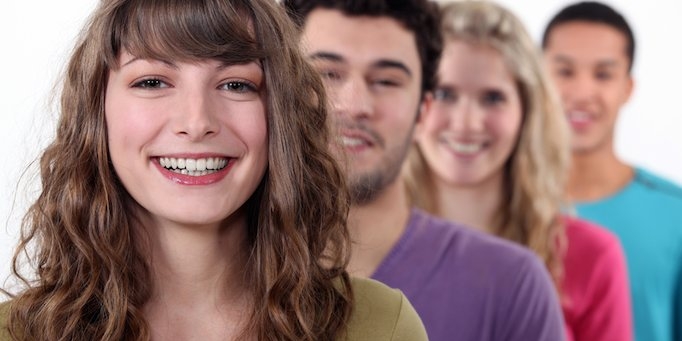 Our teens need role models
Helping young people in our churches grow in godliness and wisdom.
If you had asked the teenage me about role models, I probably would have replied that I didn't have one. I wasn't all that into sports greats, movie stars or musos … I liked to think of myself as a confident, independent individual who didn't follow anyone!
But ask me the same question now and I'll have a very different response. As I reflect on the person I've become, I can see that God has used many people to influence and guide me. My parents taught me how to pray; my ministers taught me the Bible and I had great Christian friends.
As Christian parents we want our teenagers to know right and wrong, make wise decisions and enjoy good relationships. Above all we want them to follow the ultimate role model—Jesus Christ. In God's grace there are many ways in which this happens, but I'd like to take a moment to think about Christian role models.
When I look back on my formative high school years, one person stands out. She was someone who prayed for me and helped me with my maths homework. She would write me letters and talk me through boy problems. She led me in Bible study and took me to McDonalds. And although I didn't know it at the time, Naomi was my role model.
Although she was only 19 or 20 at the time, Naomi taught me so much about Jesus and how to apply the Bible to my life. But it wasn't so much her words that shaped me as her life. I watched as she negotiated relationships, studied at uni and stuck to the speed limit. I didn't know it at the time, but it was all sinking in …
Not only did Naomi show me how to live a godly life but she gave me a heart for youth ministry. When I became a youth leader I tried to impart the same example to my girls. Being involved with youth is so much fun but it's also hard work. Many youth struggle with sexuality, loneliness or depression. But many come through this season of hardship and go on to lead others.
Well my youth group girls are all grown up now. I'm proud to say that they have become amazing role models at Sunday school, kids' club and youth group. My prayer is that this pattern continues for generations to come so that all young people will have someone to lead them on in Christ.
The role model relationship is organic and parents can't force it. But here are some tips to encourage the process in our churches:
Support your local kids' club, youth group and camps. These are the places where young people will meet godly Christian leaders. This might include sending your kids regularly and being available to help out yourself or providing financial assistance.
Pray for the youth leaders at your church. Ask God to help them grow in godliness and wisdom.
Consider discipling a youth leader at your church. They need role models too!
For more articles from Growing Faith, subscribe to our monthly e-newsletter.
To hear about the latest books and resources from Youthworks Media, subscribe here.
Related Posts: