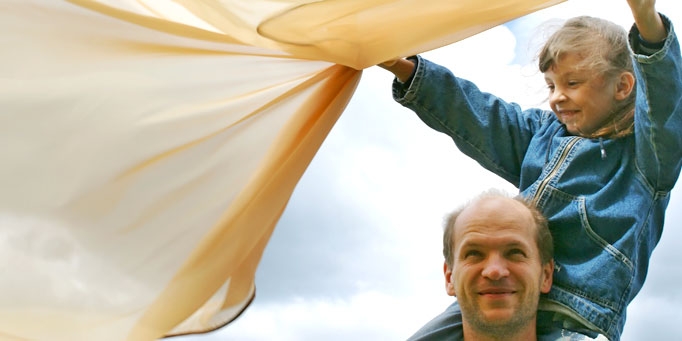 Reconnecting
Finding a common bond can help restore a drifting relationship with your children.
How many people does it take to raise a child?
There is an old African proverb that says, 'it takes a village to raise a child'. In so many ways this has been true for our family! I am extremely thankful for those who have walked beside us, be it through practical help, or words of encouragement and support.
However, despite all the help we might receive, the Bible tells us the chief responsibility for raising children belongs to the parents. We are the ones who are to teach our children about God … so they may put their trust in Him (Psalm 78).
I agree wholeheartedly with this truth, but must admit at times it has not been easy.
I have struggled to be consistent, available and engaged in what is happening in the lives of my children. However, every so often God provides an opportunity that can really bring a boost to a father's relationship with his children. Let me tell you about one such moment for me.
A little ray of sunshine, then the clouds gather
Most people are familiar with the lyrics, 'A little ray of sunshine, has come into the world. A little ray of sunshine in the shape of a girl.' This is how I felt when our daughter Jessica was born. During her early years, I enjoyed a very close and loving relationship with her. She was my first-born, my princess, my little girl! I was her daddy. She loved telling me things about school, reading to me, and playing games together. Our relationship was delightfully easy and open.
As she headed towards her teens I noticed that our relationship wasn't as close. There seemed to be very few occasions when we talked together or shared. My initial thought was that this was just a phase in growing up and if I was able to just sit it out, then one day things would get back to normal.
In hindsight I also recognise the pressures of work, church and the choices I made, were factors as well. I'm not good at sharing my emotional self. I am better at the practical, logical aspects of life and a teenage daughter seemed outside my preferred skill set.
I could have left things as they were but a better way was just around the corner.
Finding a common bond
A wise friend suggested I should be intentional in forging a new relationship with Jess. He gave me some practical ideas and the one that worked well for us involved me taking her out … just one on one. Sounds so simple! But it wasn't something I would have naturally thought to do.
So the big question was what will my teenage daughter want to do with her old fashioned, sensible, introverted father?
It could be scary spending one on one time with someone when you don't have anything to say. The answer was to find something that we both loved doing. As it turned out, we both shared a passion for music and dance.

I will never forget that first night when Jess and I went out. We had dinner together, walked around Darling Harbour in Sydney, and went to see a musical at the Lyric Theatre. We talked and talked. My heart just leapt for joy! I felt that I had re-entered a lost relationship with my daughter. This was the beginning of a new era. The benefit of this routine continues to bear fruit in our relationship. In some ways it has only become harder to find those moments in our diaries when we are both available, but we aim to do this twice each year and are continuing even now that she is in her twenties and married.
For more articles from Growing Faith, subscribe to our monthly e-newsletter.
To hear about the latest books and resources from Youthworks Media, subscribe here.
Related Posts: