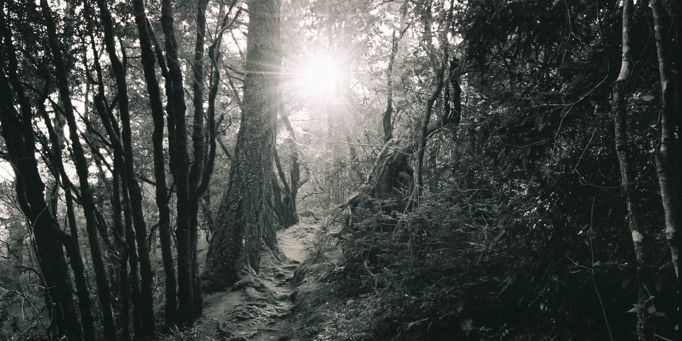 Loss and grieving
Christine Jensen shares a personal story about losing a grandchild, and the hope she continues to have in Jesus.
We lost our first grandchild, Jonathan, who died at birth. His parents, Chris and Elizabeth knew this is what would happen. He was diagnosed well beforehand as having a disease, which meant his kidneys would not develop. I can't begin to tell you how dreadful that was. It was one of those times in life when as a mother, I felt helpless. There was nothing I could do to make it better.
Termination of pregnancy was offered by the doctors, but Chris and Beth knew he was alive and was their child. They could not take his life. They decided to give little Jonathan the best life he could have, even though it was spent almost entirely in his mother's womb, and let him live the life God had given him.* The paediatrician told them that babies can hear in the womb. Chris bought a selection of books which they read to Jonathan each night. If I remember, 'Fox in Socks' was the one he moved most to. It was sad but special at the same time.
They shared with their friends how they felt, and asked them not to be afraid to talk about Jonathan. Often we don't say anything to those going through difficult times because we think it's best not to make the person feel sad. But the opposite is true. They don't want to be ignored, and will let you know when you've spoken too hastily or said too much. In sharing their pain, all their friends knew about Jonathan and knew what was going to happen. The support was remarkable.
I had the privilege of being there when he was born. Many of us visited Beth in hospital and we held little Jonathan in our arms, although by that time he had left us. Saying goodbye for the final time was heart wrenching. We had a full funeral in church, with a small casket. Many people shared our grief. There was a powerful sermon about death and dying and hope and resurrection. There were no eulogies to draw attention away from the Lord Jesus and what he has done for us - there was no chance to be diverted by what Jonathan had achieved. As a baby, he was a symbol of God's grace, even to the utterly helpless. His Mother read the lesson: Romans 5:1-11 'And hope does not disappoint us, because God has poured out his love into our hearts by the Holy Spirit, whom he has given us.' (v5)
Then we laid him in the cemetery and we prayed and read the scriptures. Then we all sang together 'What a friend we have in Jesus'. Jonathan had gone home to Jesus earlier than we would have wished, but we knew he was safe home. It was for us to join him in due time.
I often think of Jonathan. I see a child of his age, he'd be 16 now, and my breath catches as I imagine him growing up and running around and laughing and reading and wrestling. Or I see one of his younger siblings and think that he may have looked like that. Each year on Jonathan's birthday, the family visit the cemetery and give thanks for his life. I've taken to giving his brothers and sisters a book each year which I inscribe 'On Jonathan's birthday'.
You never forget. You never outgrow that grief. It remains in your mind, an experience which is now your own. The grief and the loss becomes simply part of you, part of who you are. Just as God deals with us in our joys and in the everyday experiences of life, he also graciously tends our sorrows and turns them into part of what he is making us to be. At one level that may be merely a human process. But sometimes we can dwell too much on our loss and we can never move beyond it, perhaps because we are frightened we will forget it and lose an essential part of who we are.
That is where our trust in the Lord is so important. Even our losses are in his hands. We can trust him with them, trust him that we can move on without forgetting, but trust him that he will turn even this loss into an aspect of the good he is doing in us.
* I realise that for some people in similar situations this is not always possible especially if the mother's life is at risk.
For more articles from Growing Faith, subscribe to our monthly e-newsletter.
To hear about the latest books and resources from Youthworks Media, subscribe here.
Related Posts: