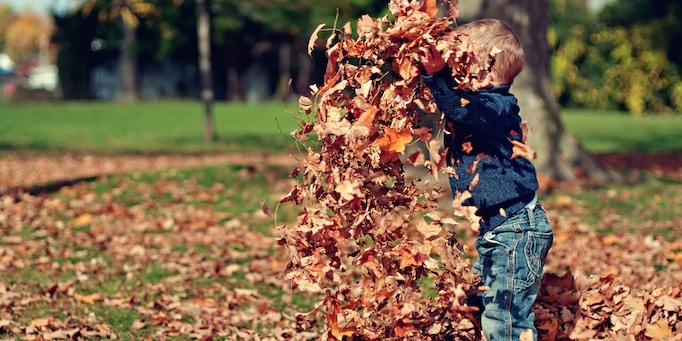 How do I teach my children to be content in all circumstances?
Practical ideas to help your kids find satisfaction in Christ ... and not in the world.
I've taught my children lots of things, including:
how to brush their teeth
how to use the toilet rather than the floor (I have 3 boys)
how to be more 'young gentleman' and less 'animal' at dinnertime.
These practical life skills took time and patience to model and teach, but as they practised each habit, I could gradually withdraw my guidance and transfer responsibility to them.
But what about habits of the heart? In Chapter 4 of Philippians, Paul said that being 'content whatever the circumstances' was something he 'learned'. A contented adult relies on 'the God of peace' whether they are 'in plenty or in want', but the world tells us to create pleasant circumstances for our children, ensuring they are never in want.
So, how do I teach the habit of Christian contentment to my boys without looking to the world's wisdom? Here's a few ideas I thought of…
1. Model my own contentment
Have I 'learned the secret of being content in any and every situation?' I can pray that God will give me opportunities to learn and model contentment.
2. Look to God's wisdom for what to teach through daily life
God's wisdom allowed Paul to say 'I know how to be brought low, and I know how to abound' . This lived-out knowledge of contentment has been expounded beautifully by English pastor Jeremiah Burroughs. His sermons (first published in 1648) contain many gems which we can teach our children:
'Be satisfied with the peace of God, not the things of this world'.
Have birthdays become all about getting new stuff? I can teach them to take the time to carefully read their birthday cards and thank the giver before opening a gift.
Is sport about being the best? I can teach how effort, self-discipline and encouragement in sport is great training for the Christian life.
Is mufti day about being 'on-trend' and parties about consuming masses of junk food? I can teach thankfulness that 'God will meet all your needs' and read stories like the 'Little House' series by Laura Ingalls Wilder. (You could also let your children eat as much chocolate as they want for a life-long lesson for parties with Proverbs 25:16!)
'Subtract from your desires and add to your burdens, knowing God gives the power to turn afflictions into mercies'.
I can help my boys find mercy in a cut knee, a broken friendship or a loss. I can give hard daily chores and regularly take them on runs, encouraging them to 'set their heart to work in the duties of their present condition' and like Paul we can 'by prayer and petition, with thanksgiving' cry out to God when anxious or overwhelmed.
'To be content I must make my will the same as God's will'.
I can gently insist on obedience, initially making boundaries very tight so my children learn to deny their own will and submit to the will of a loving authority.
I can help them enjoy their circumstances with a daily solo playtime with minimal toys.
I can read the Bible daily with them, showing that stories of heroes like Joseph demonstrate the sovereignty of God and that together these make one big picture of God's will for His people.
'Christian contentment is knowing through grace and godliness that we need the God of mercy as well as the mercy'.
I can teach that as fallen humans, we are led by the selfish desires of our hearts towards sin. It's why we need Jesus and his sacrificial love.
I can tell my children again and again that God loves us and offers us free and eternal mercy in heaven and that the right response is God-focused rather than self-focused lives.
I can show my children in their many moments of impatience, conflict and grumbling how to wait, put aside their rights and fix their eyes on Jesus.
3. Practise all of the above with guidance
I can create adverse circumstances to reinforce that the response of our hearts matters to God and that we can 'rejoice in the Lord always', knowing that 'the peace of God, which transcends all understanding, will guard your hearts and your minds in Christ Jesus'.
I can make only one dinner each night.
I can hide away (or give away!) most of my children's toys and I can beat them at board games to give them an opportunity to learn and practise putting off grumbling and murmuring and putting on thankful self-denial that delights in God's will.
While contentment is in the heart, I can reward outward attitudes to help establish the habit. A sticker chart can reward cheerful playing with limited toys, focussing on others or willing obedience.
I can help my boys create a checklist of things they can thank God for.
I can use music to practise memory verses about God's love, mercy and sovereignty, and alarms to alert my boys to read their Bible so their mind is filled with 'excellent or praiseworthy' things.
I can widen boundaries over time to give me a window into their heart so I know what needs to be taught next or practised more: give them free choice at the food at a party, take away some limits on amounts and types of screen time and allow them to earn and spend money.
4. Gradually transfer responsibility
The joy of Christian contentment is knowing that whatever our circumstance, God's will has brought us to it and He gives us all we need to be satisfied in Him.
The world tells us to subtract from our children's burdens and add to their desires, but when inevitable hard times come, I know my boys need to have practised accepting God's will without murmuring against Him.
This quiet delight in our earthly lives is a 'rare jewel' that draws us closer to God and keeps us looking forward to our eternal home. Let's pray that they take up the responsibility and experience this joy as they approach adulthood (along with toothbrushing and good manners of course).
Burroughs, J. (1964) The rare jewel of Christian contentment. The Banner of Truth Trust: Edinburgh.
For more articles from Growing Faith, subscribe to our monthly e-newsletter.
To hear about the latest books and resources from Youthworks Media, subscribe here.
Related Posts: