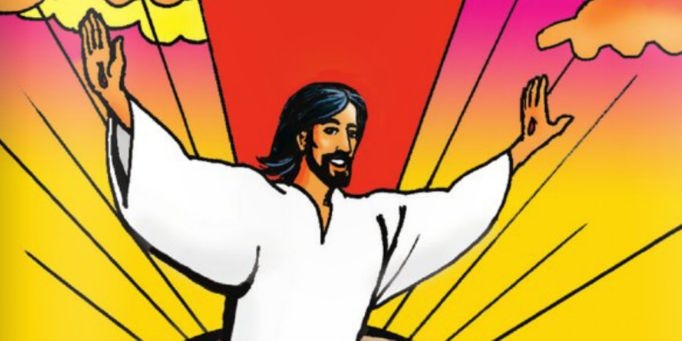 Books and resources to help kids celebrate Easter
Parents know there's more to Easter than chocolate, but how can we help children understand what this season is really about?
Are you looking to engage your kids with the Easter story? While it's great to simply read through the Bible's account of Easter as a family, sometimes an activity book or comic can be an ideal extra to help kids grasp how much God loved them by sending His son to die on the cross. With that in mind, here are a few books and resources you may find helpful.
All About Easter Coloring Book
With loads of colouring pages, mazes and fun puzzles, this delightful Easter activity book teaches kids aged 2-7 all about Jesus' life, death and resurrection.
The Cross
An engaging resource for older teens which shows why the cross of Jesus is central to every aspect of the Christian faith.
Easter for Kids
Full of art, craft, music, drama, games, small group project, prayer ideas and more - will help you keep the focus on Jesus at Easter. Contains a CD of CEP's Best Easter songs, visual aids, powerpoint presentations and a cartoon animation "What Demetrius saw".
Easter Card Tear-Off Pad
This pad contains 35 tear-off A5-sized Easter Cards - great for large groups of primary-aged children. Inside, the story of Easter is beautifully illustrated and there is room to write a personal message.
That's Incredible! Jesus' Miracles from Cana to Easter
Perfect for Easter, this comic teaches children aged 7 to 12 about how incredible the Lord Jesus is.
Easter! He is Alive
This bright, colourful comic is perfect as a gift or gospel tract for kids aged 8-11 years. Ideal for both church and school ministry.
Jesus! The Saviour Lives
Teaches children that through Jesus' great sacrifice, we can be friends with God forever! A perfect gift this Easter! Also comes as an animation pack, which is ideal for Easter services and children's ministry in churches and schools. The pack contains 20 books and beautiful animation to delight children and adults alike.
Each of these books and resources is available from the CEP website!
For more articles from Growing Faith, subscribe to our monthly e-newsletter.
To hear about the latest books and resources from Youthworks Media, subscribe here.
Related Posts: