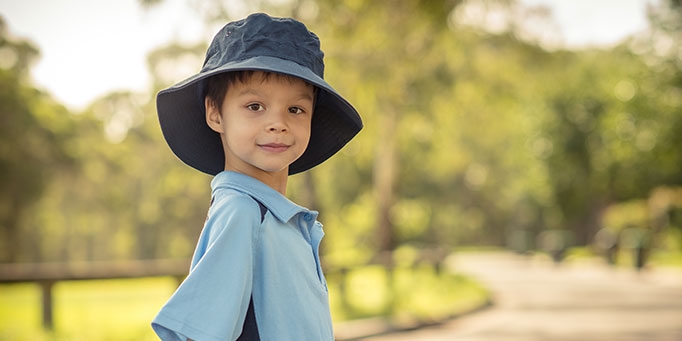 Back to school in 2021—equipped with last year's lessons
Remember our need for rest and community, writes teacher Jessica Chilton.
Teachers and students head back to school this week with a mix of relief that a new year has arrived and trepidation about what the new year will hold. The things we learnt about ourselves in 2020 can help us to set good rhythms and priorities for the year ahead.
In 2020, teachers and students demonstrated remarkable resilience and adaptability in the face of significant obstacles to learning. Parents got a glimpse into the preparation that goes into developing daily lessons for a diverse range of students and experienced first-hand the challenges of keeping students on task! Teachers developed an appreciation for parents juggling the challenges of working, child-rearing and facilitating home learning. In some ways the parent–teacher partnership was strengthened, but our inability to gather together also chipped away at the bonds of community.
This year, as always, parents and teachers will join together to grow and nurture the students in their care. As we prepare for another year of learning (or for parents, the logistics associated with learning!), let's remember what 2020 taught us. We learnt that as humans, we need rhythms of work and rest and we need community—in fact, that's how God made us. Remembering this will help to ground us for whatever this year brings.
Work and rest
Last year many of us were forced to slow down. As a teacher, I saw many children benefit from this stripping back of activities and increased time with family. The Bible describes how God worked and then rested, setting a pattern for his people to follow (Genesis 2:2). The rhythm of work followed by rest will help our children to thrive in the ups and downs of the school year. Let's stop and ask ourselves:
How can we help our children to cultivate good rhythms of work and rest?
What does rest look like for our family? When could we build that into our daily or weekly routine?
What are the obstacles to rest for our family (e.g. busyness, devices)?
Which activities can we strip back to give us time to rest?
Creating community
We have also been reminded of the importance of community. This is by design: we are created in the image of the triune God who made us for relationship. Consequently, the real work of a school happens through the personal relationships it creates. Schools thrive when the community is connected with each other and with the school's vision. It is worth considering how we can continue to cultivate strong school communities in the face of ongoing restrictions. Here are a few suggestions:
Talk to your children about their school day.
Read newsletters and school correspondence.
Get involved in your school community (hopefully there will be more opportunities do this physically as restrictions ease).
Communicate with teachers clearly and directly (and through the appropriate school channels).
Ask questions of teachers early if you have queries or concerns.
We live in an individualistic culture that is preoccupied with striving and success. As we begin a new year, we can be salt and light in our school communities by encouraging healthy rhythms of work and rest, and by cultivating genuine community.
---
Jessica Chilton is a high school teacher who oversees pastoral care in an independent school in Sydney. She is a mother of three boys (aged 6, 4 and 2) and is married to another teacher! She is passionate about developing and implementing biblical pastoral care in schools.
For more articles from Growing Faith, subscribe to our monthly e-newsletter.
To hear about the latest books and resources from Youthworks Media, subscribe here.
Related Posts: