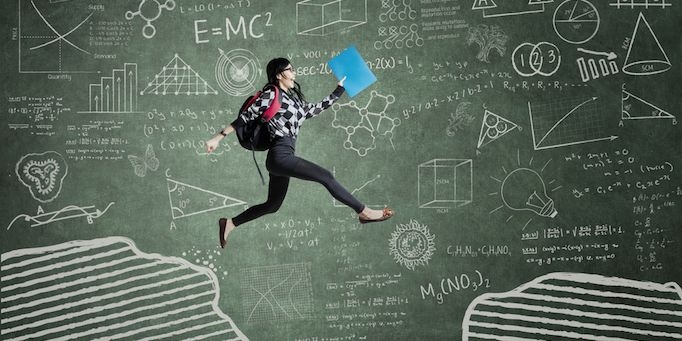 Helping your child through their final year of school
A guide to looking after the physical, emotional and spiritual needs of your teen.
As you watch your teenager enter their final year of high school, you may see them experience stress, worry and anxiety. As parents, we want to get our teen over the finish line with their sanity, faith and self-esteem firmly intact.
To find out how to do that, Growing Faith asked Steve Davis, father of a past final year student, for his tips on three important areas of a teenager's wellbeing: physical, emotional and spiritual.
Physical
Steve says that parents should encourage healthy eating and sleeping habits, exercise, and provide extra study support: "Do not split hairs over tutor costs; the student only wants to do the HSC once, so they may as well give it their best shot the first time."
Richard Cracknell, Counsellor and District Guidance Officer adds, "The most obvious forms of support parents can offer are the practical, physical things". This means a distraction-free study area with good light and fresh air.
Emotional
Be supportive and encouraging, avoid arguing over minor things, and as Steve puts it, "keep the lines of communication open at all times".
Bear in mind that stress can make your teenager supersensitive and irritable. That means, if your teen doesn't like being nagged to clean their room, then they might have an over-the-top reaction the next time they're told to just because they have a practice test the next day! (i.e. don't take it personally)
As Christian parents, this is an opportunity to show your child God's unconditional love.
Spiritual
The final year of school is notorious for being the year when young Christians stop going to church—either at a parent's insistence or the teenager's decision. Either way, the reason given is that the teenager can stay home and "study more". But is this extra hour and a half each week really going to make all the difference? And, in the perspective of eternity, is it the best use of their time?
Steve says that going to church is actually beneficial to your child's final year of school because "God is not only our God, but a tremendous source of strength, comfort and support". Church can provide an encouraging Christian community (with some members also sitting the HSC) and guidance for life.
Steve says parents and teens need to remember that "the Bible provides the only true direction and meaning". And Devotionals are a fantastic way to help teenagers get into the Bible for themselves during this tumultuous time. Good examples are John and Kristen Young's Survival Guides series, particularly The Busy Bloke's Survival Guide and The Busy Girl's Survival Guide. These are solid, Bible-based devotionals that are written specifically for the exam period. They also include study tips, nutrition advice, jokes and games.
The Final Mark
The final year of high school is stressful, but it can also be a great opportunity for shaping their faith and character. Support your child by providing healthy food, a quiet study space, a listening ear, and most of all, encouraging them to keep going to church. After all, in the end, their marks will not define them but, God willing, their faith in Christ will.

For more articles from Growing Faith, subscribe to our monthly e-newsletter.
To hear about the latest books and resources from Youthworks Media, subscribe here.
Related Posts: