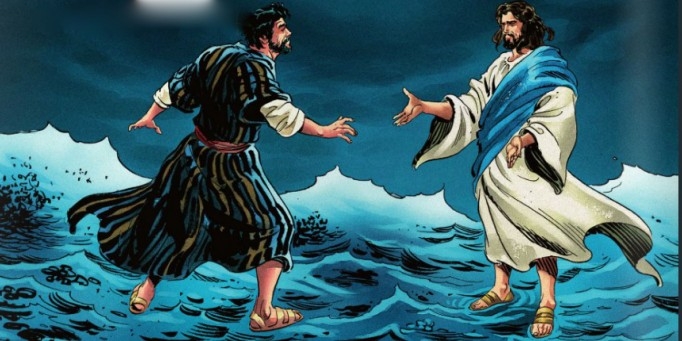 The Action Bible
Is it possible that a comic book could help kids understand Biblical theology?
I recently received a copy of The Action Bible – God's Redemptive Story by David C. Cook. My response in one word is…brilliant! This would have to be one of my favourite children's resources at the moment. Here's why…
This Graphic Novel (ie. comic Book) illustrates and narrates the whole Bible story, from creation to new creation. The details of the accounts are incredible and accurate. There is occasional interpretive license taken, but this is always done with care.
As well as each account being true and detailed, the overall flow of the book is thoroughly Christ-centred. In other words, this book's biblical theology is excellent.
As for the artwork, it is phenomenal! The Illustrator Sergio Cariello has worked for Marvel Comics and DC Comics- and you can tell!
My wife and kids and I have used The Action Bible as a family devotional book, and made our way through it with ease. Both my boys (8 and 5) eagerly looked forward to the next instalment (something that doesn't always happen in our family devotions)! In fact, we have since purchased The Action Bible on CD and my youngest son especially loves listening to it while following along with the book.
I would certainly recommend this comic as a children's resource. As I've seen firsthand, it's especially great for boys from 4 year olds through to 12 year olds (and their dads!).
It's not small, and it's not super cheap (approx $30), but it is worth it!
You can view samples of The Action Bible, buy copies, and find out more about the artist by visiting www.theactionbible.com
For more articles from Growing Faith, subscribe to our monthly e-newsletter.
To hear about the latest books and resources from Youthworks Media, subscribe here.
Related Posts: