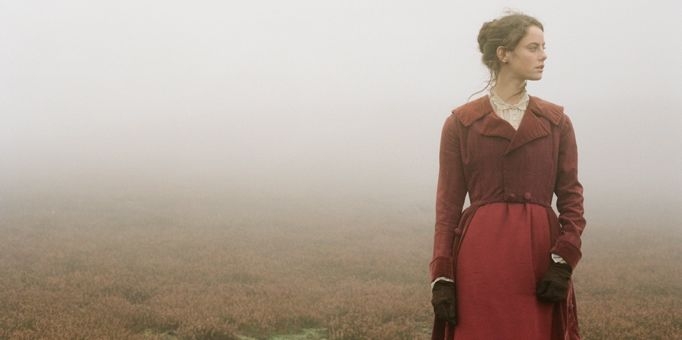 Wuthering Heights: Movie Review
Christianity and love both suffer in this half-finished retelling of an Emily Bronte classic.
Filmgoers are familiar with adaptations of classic 19th century novels – Pride & Prejudice, Jane Austen and Little Women have all graced the big screen at one time or another. Wuthering Heights dates from the same time, but is a different sort of tale, replacing the lightness of love with the darkness of obsession.
I was first prompted to read Emily Bronte's Wuthering Heights back at university where it seemed every second girl I met had a much-read copy tucked away in her satchel – it was an art's degree of course. It didn't take me long to realise that many women considered the hero, Heathcliffe, to be the most romantic man ever conceived. So I looked on the novel as essential intelligence if I was going to understand the fairer sex…
The story in a nutshell
The film opens with Mr Earnshaw returning to his bleak home on the Yorkshire moors, with a young orphan he has found wandering the streets of Liverpool. In this latest cinematic version, writers Andrea Arnold and Olivia Hetreed have extrapolated the book's suggestion that Heathcliff had 'gypsy blood', and cast black actors Solomon Glave and James Howson in the lead role. The boy, christened Heathcliff, becomes a part of the family and the close companion of Mr Earnshaw's daughter, Catherine. However he's considered something of a cuckoo in the nest by Earnshaw's son, Hindley. A decades-long animosity develops, as does Heathcliff and Cathy's affection. Heathcliff eventually leaves home when he realises that prejudice will never allow him to gain his beloved, and in his absence Cathy marries the well-off Edgar Linton. However, love like Cathy and Heathcliff share can't be denied and tragedy looms as the adult outcast returns to the moors.
A sanitised re-telling for a modern crowd
Wuthering Heights is no idyllic Hollywood rendition. The young lovers might be the focus, but the director has made the stark countryside the real star. The setting is as bleak as Heathcliff's prospects, and the realities of farming life in northern England are reproduced in brutal detail. Viewers should prepare themselves in particular for the disturbing cruelty that is inflicted on the hero, which he returns with interest on the animals and people around him. There's also a fair representation of the hypocrisy that can attend a nominally religious culture.
Mr Earnshaw tells his bewildered family he brought the boy home because, "He had no-one and it seemed like the Christian thing to do". However, Heathcliff is forced to participate in a baptism that clearly terrifies him, and is constantly hounded by his master's puritanical servant, Joseph. When the curmudgeon calls out to him and the escaping Cathy, "The two of you will go to Hell!", it's no surprise Heathcliff replies, "I'll see you there then Joseph".
But if the writers have been overly critical of Christianity then they, like my university friends, have also been blindly generous to Heathcliff. This new production almost entirely neglects to convey in any great detail Cathy's perversity, or the darkness in the heart of Heathcliff's soul. If he is unfeeling, then he has been trained to be so by his harsh treatment, and he repays his former masters in kind. It also interprets their obsession with each other as a tale of frustrated love in the style of Romeo and Juliet. But the only way to maintain this fiction is by telling half the story – literally.
Arnold and Hetreed's production ends at exactly the point in the book where Heathcliff determines to destroy every descendant of Cathy and Hindley, simply because he can no longer have that which he desires. Bronte's Wuthering Heights was a classic tragedy because the main characters carried the seeds of their own destruction within themselves. This cinematic version can only maintain the beauty of Heathcliff and Cathy's love by neglecting its consequences. How very much like the spirit of this age: the value of something rests in how it makes us feel now, not where it will take us.
Watching Wuthering Heights with your kids
Wuthering Heights is visually distressing in parts, though unlikely to disturb the romanticism of the average teenage girl. To unsettle those misconceptions I'd suggest trying one of the follwoing:
Does Cathy and Heathcliff's relationship strike you as a healthy one?
Heathcliff says he loves Cathy – but will it stop him from wrecking her life?
What's the difference between love and obsession?
For more articles from Growing Faith, subscribe to our monthly e-newsletter.
To hear about the latest books and resources from Youthworks Media, subscribe here.
Related Posts: