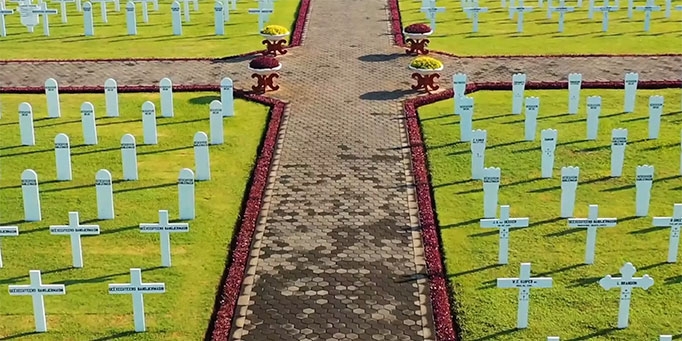 What should teens think about war ... or anything else?
Introducing a new 'training manual' for Christian ethics.
Every ANZAC Day we're confronted with the reality of war and violence in our world, both past and present. But what does God's word have to say? How does the Bible equip us to understand and respond to the violence we see in this world?
The video above accompanies Mike Snowdon's new book, A New Freedom: How God's Word Equips You for Life. It's a 'training manual' for Christian ethics, designed to help teenagers to make sense of life's complex issues. The book provides a biblical framework for approaching any topic, followed by a series of 'practice sessions' applying the theory to real-life issues, such as study, money, suffering, sex and violence.
After building a thorough biblical framework for understanding the topic of violence, Mike Snowdon draws out these practical applications.
Ideas for combating a world of violence
1 · Weep
First of all, you can combat violence by weeping. You can confidently say that violence is not good. Whether you see violence on television, your phone or in person, you are free to weep over it and to beg God for justice. Jesus' death on the cross reminds you that he will one day bring complete justice, and then wipe every tear from your eye.
You can also weep over your own violent desires and acts. You can tell God about them, admitting that you were following your own form of justice rather than his. You are freed to regret your violence and say sorry. You are freed to ask for mercy. You can be confident in God's forgiveness because of Jesus' death for you. Please turn to him. You are also then free to boldly admit your violence to others and face the earthly consequences of your actions, knowing that God is your ultimate judge.
2 · Calm down
You can combat violence by calming down. You are free to check your heart and question your motives for using violence. You can observe your own tendencies and desires and start working on your own patterns of violent escalation. You can identify influences that help feed your violence, and reject their control. So if someone starts calling you names, your first reaction could be to pray, asking God:
• to help you calm down
• to help you seek his justice rather than your own
• to have mercy on your enemy.
Then, be slow to speak and slow to become angry.
3 · Protect
You can combat violence by protecting yourself and others, especially the weak or vulnerable. Be careful of thinking that you can do this without first calming yourself down. Too many people have used God's character as protector to justify their use of violence without considering his justice, patience and mercy. There are many good, nonviolent ways to protect vulnerable people, many of which have been implemented by our governments. At least in Australia and Spain, the laws don't go beyond justice.
It may be that in certain situations, you need to use force in order to protect yourself or others, but only where the police or other authorities are delayed. Only use force if completely necessary, knowing that you also are accountable to God's justice for your own actions. Again, your local laws will usually help you in gauging what is appropriate (and if you are in the police or military, your training and codes of conduct will help guide your limits). Be careful not to use force out of rage or malice. Check your heart, and remember that you do not need to fulfil God's justice.
4 · Endure
You can combat violence by enduring it. Don't get me wrong—I'm not saying that you should seek out violence or that you are somehow ungodly if you report violence. I'm also not suggesting that it's godly to keep enduring situations like sexual abuse or domestic violence. But when appropriate, you are free to consider enduring violence as one of your options, such as in situations involving gossip, slander, verbal bullying or stealing.
The early church in Corinth was getting into a habit of bringing lawsuits against each other when one member hurt another. It kept escalating. They'd lost sight of their new freedom as Jesus' people. So Paul wrote to them with another option: 'Why not rather be wronged? Why not rather be cheated?' (1 Corinthians 6:7).
Responding to violence with violence is no longer your only option. You can turn the other cheek. Who knows, maybe it will defuse further attacks. But it does come with personal risk. So pray. Be wise. Be just. Be patient. Be merciful.
5 · Forgive
You can combat violence by forgiving those who inflict it, just as Jesus in his mercy forgave you. This is not ignoring violence or minimising it. You recognise its horror, and yet rise above it by offering the offender mercy and love. We can ask for God's Spirit to fill us with compassion and love for our enemy.
It can seem impossible, but look at Gladys Staines. She went to India with her husband, Graham, and their three kids to share God's love and care for people with leprosy. But in 1999, Graham and their two sons were attacked by a mob who set their car on fire. They were burned alive. Thirteen members of the mob were captured and tried before a judge. But Gladys wasn't concerned about the level of their punishment. That was for the courts. Instead, she told the killers that she had forgiven them and held no bitterness towards them, longing for them to turn to Jesus. That is true combat.
6 · Show
Finally, you are free to show what this world could look like without violence. You can tell others about God's justice, patience and mercy. You can give a reason for your weeping, calming down, protecting, enduring and forgiving. You can give others the hope of a world where violence is no more because God has dealt with it. You can help others see why we can't fix violence on our own. You can keep pointing others to Jesus and his offer of true peace, and invite them to trust in him.
Watch this video to find out more about A New Freedom:
---
Mike Snowdon is a servant of Jesus and from 2012–2022 worked as a CMS (Church Missionary Society) missionary in Spain, helping young people there meet Jesus. He is married to Tania and they have four boys, all redheads. He has worked with teenagers and young adults for 15 years as a youth pastor, speaker, student worker and resource creator.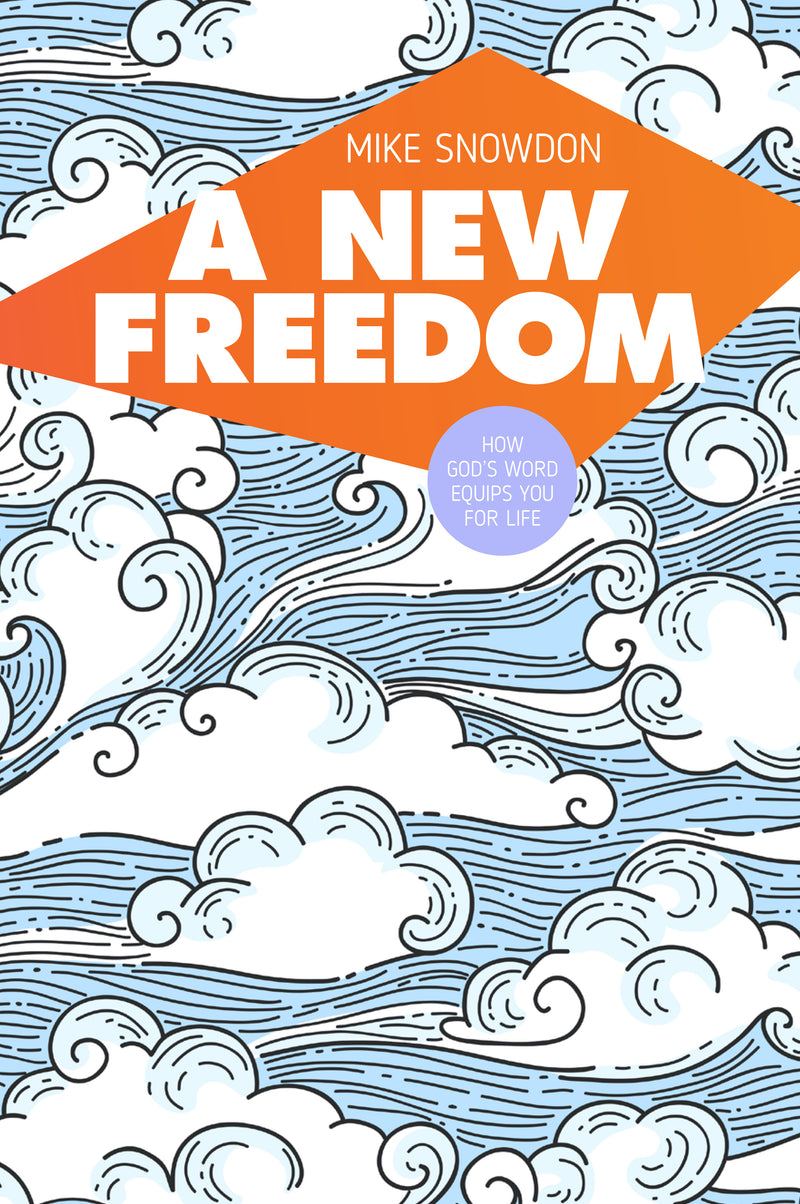 A New Freedom
This book is like a training manual on how to approach life—a beginner's guide to Christian ethics. It provides a framework for approaching any topic in a comprehensive and biblically faithful way, explaining why Jesus and his word help us live in freedom. It then gives practical examples of how to use this framework to think biblically by going through six key youth topics: study, money, suffering, violence, sex and identity.
For more articles from Growing Faith, subscribe to our monthly e-newsletter.
To hear about the latest books and resources from Youthworks Media, subscribe here.
Related Posts: