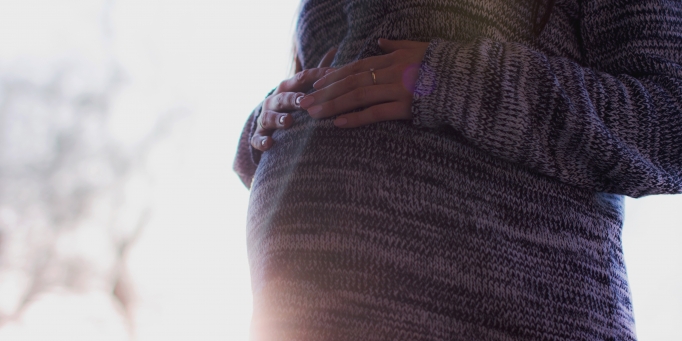 What do we learn about motherhood from Hannah?
Lessons for mothers from the book of 1 Samuel.
"Hannah, why are you weeping? Why don't you eat? Why are you downhearted?"
The story of Hannah from 1 Samuel 1 is ultimately uplifting. Yet it is Hannah's broken heart at her own childlessness that draws our sympathy. Bullied by her husband's second wife, Hannah's life must have been one of seemingly endless grief. Elkanah, to his credit, loved his barren wife, but even his love was not enough. So what can we learn about motherhood from Hannah?
We learn to turn to God in our weakness and trouble
Hannah turned to the Lord. She could have been furious with at him. Twice we hear that it was the LORD who had closed Hannah's womb (1 Samuel 1:5, 6). Surely the Sovereign God of Israel would bless the family of a man faithful enough to come so often to offer sacrifices? He hadn't. Hannah could have raged in anger and frustration at the God who refused her children. But instead, she pours out her heart to the Lord. In bitterness of soul, in deep distress, Hannah turns to the only one who can really help.
Some of us know the pain of childlessness, and even more of us know the pain of parenting. The child who won't sleep, the child who won't cooperate, ever. The never-ending cleaning up, cooking meals that get thrown on the floor, or sneered at, never appreciated. In those times of frustration, those moments where we are at our weakest and most beaten down, like Hannah, we need to turn to God.
We learn to turn to God even when others don't understand
Hannah's own husband didn't understand her anguish, saying, "Don't I mean more to you than ten sons?" (1 Samuel 1:8).
Elkanah probably did also grieve Hannah's childlessness, but he was not isolated by his grief as she was. While he delighted in his children by another wife, Hannah was alone in her pain. Even Eli misunderstood Hannah. He took her for a drunk, miserable and ranting in her drunkenness. Being misunderstood can hurt even more when it's from those closest, or those from whom we expect support. But our spouses are imperfect, and even the leaders of God's people get it wrong sometimes. It is only God who understands us completely, only he who is always present, and only he who loves us perfectly.
From Eli, we learn to have the grace to correct ourselves.
Hannah respectfully corrects Eli's mistake. She is not a drunk, but a woman who is deeply troubled. "I have been praying here out of my great anguish and grief" (1 Samuel 1:16). And Eli seems to have the grace to see and correct his error. He blesses her and she leaves in peace. How often do small misunderstandings about parenting styles or a child's behaviour damage our friendships with others at church? Surely some of this might be spared if we would take that extra minute to understand instead of judge.
And now, the best part of the story. The Lord remembers Hannah, and she bears a son, Samuel. Many of us know the joy of at last holding that longed for child in our arms. Hannah's joy is recorded in 1 Samuel 2, her song of praise for a God who hears and answers. Just as she turned to God in her weakness and pain, she turns to him in thanksgiving and praise. And she follows through on her promise to give Samuel to the Lord.
We learn to give our children to the Lord
Don't worry! I'm not suggesting we all make vows and commit our children to a life of ministry. But Hannah's story reminds us that children are given by the Lord (Psalm 127:3-5) and part of his bigger plan. Samuel grew up to be one of the greatest prophets in Israel's history. Our children are not for our own fulfilment, as Western culture sometimes suggests, but people that God has a plan for. Yet our obedience can be a blessing to them. Giving our children to the Lord means recognising that they belong to him more than they belong to us, and the best thing we can do for them as well as for ourselves is to trust and obey.
Yet for all these good lessons that we learn from Hannah, maybe the better question is what do we learn about God from Hannah's story? And what a wonderful answer we find. The Sovereign Lord of all the earth hears the cry of the barren woman, he 'lifts the needy from the ash heap' (1 Samuel 2:8). He loves to give his people good things. Hannah was blessed not only with Samuel but five more children (1 Samuel 2:21).
This might be salt on the wounds of those who are still longing for a child or grieving the children they were unable to have. There is no promise here that we will always get what we pray for. But there is much to bring comfort. We are reminded that we can trust God's goodness, and his unfailing love for the people he worked throughout history to save. And we can trust God's good plan. It was God's plan to raise up Samuel to lead Israel. It was Samuel who anointed the first king of Israel, and the second king, David. And it was great David's greater son all those years later who brought blessing to the whole world, the greatest demonstration of God's love. Hannah's obedience and trust was one small part in that big plan, and ours can be too.
For more articles from Growing Faith, subscribe to our monthly e-newsletter.
To hear about the latest books and resources from Youthworks Media, subscribe here.
Related Posts: