Son, today is a day I want you to remember
A milestone birthday presents an opportunity for discipleship.
'As you journey from boyhood to manhood, it's important you have moments, memories, and markers that make you feel confident you're growing into a man. Today is one of those markers. Today is one of those memories. Today is a moment I want you to take in and take seriously. Today is a day I want you to remember.'
I love being a dad. I am the father of Elijah (10), Isaac (7) and Lily (4). Recently, our family reached a significant milestone: Elijah turned ten.
I will never forget the first moment I held my firstborn. I was 24 years old, with a baby face, looking at my baby boy. While he was screaming, I was praying over him. I was whispering encouraging words: 'I love you little man, I've got you little man, everything is going to be OK'.
For Elijah's tenth birthday he needed my strength, prayers and encouragement again—but in a different way. As a man–child who is 5 foot 2 and weighs 50 kg, Elijah doesn't need my physical strength. But he needs my strength in character. He needs me to be an intentional father who will train, encourage, pray for and disciple him.
In his first ten years, Elijah was transitioning from a baby into a boy, but now for his next ten years he's transitioning from a boy into a man.
And this journey is one of valleys and mountaintop experiences, pain and pleasure, risk and reward, grief and glory. In the next ten years his body will change, his intellect will increase, and his eyes will be opened to the beauty and brokenness of this world. In the next decade, his heart and mind will be influenced and formed by the world around him. Friends, movies, books, TV shows, school and social media will influence his thinking and form his character. It's an unavoidable reality that he will be discipled; the question is: by what and by whom?
My wife, Emma, and I read the Bible to our kids every night, and we pray with them and for them often. We model to them what it looks like to follow the Lord Jesus. But we know that when our children turn ten, we need to pick up our game and become more intentional in our discipleship.
Becoming an intentional father
Thankfully, before Elijah turned ten, I read the brilliant book The Intentional Father: A Practical Guide to Raise Sons of Courage and Character by Jon Tyson. This practical, short and easy-to-read book inspires fathers and gives them ideas for intentionally discipling their sons. I cannot recommend it enough! Inspired by The Intentional Father, I spent a long time thinking about how to celebrate Elijah's birthday and how to disciple him for the next ten years.
Elijah's birthday started like most birthdays: we gave him gifts, we ate cake, we danced and sang 'Happy Birthday to you' as loudly as we could.
But then in the evening, Emma took Elijah out for a special meal. Elijah dressed up in a nice shirt and tie for the occasion. And over ice cream, Emma encouraged Elijah, telling him what she loves about him, and how proud she is to call him her son. Then Emma gave Elijah a Quest Study Bible. This was the first study Bible that Emma and I had. This meal was a moment, it was a night to remember, a night to celebrate as Elijah transitions into manhood.
Then on the following Friday, Elijah's initiation into manhood began. I woke him up early and we drove towards North Wollongong, where we got out and sat down at an outdoor table. With Elijah opposite me, confused and excited, I prayed for him and then pulled out a letter which I read to him.
In the letter I told my son how proud I am of him. I explained the importance of his tenth birthday and my plan to love and disciple him into manhood. I told him that from now on, every Saturday morning we're going to read the Bible, read other books and have some 'man time'. I then gave him a notebook and pen for taking notes. In the letter, I also introduced him to four values of Deacon men, values that have shaped who I am today: servanthood, courage, wisdom and joy.
Joy
Elijah's first challenge was to write in his new notebook what he likes about himself. I've learned over the years that joy, gratitude and contentment are not based on your circumstances, but on your choices. And on that morning, I wanted him to be thankful for who he is. I wanted him to choose joy.
Wisdom
Elijah's second challenge was to walk the 'Blue Mile' (a popular cliffside walk) by himself. I explained to him that wisdom is about choosing the right path. I took him to the beginning of the walk, told him where to walk, and where I would meet him (a cafe). He was nervous but eager. I then drove to the cafe where I met his uncle and younger brother who came to surprise him. When Elijah was walking the last 50 metres we cheered him on!
Over a nice breakfast, I played Elijah a video of ten messages from ten men in his life—friends, grandparents and uncles sharing what they loved about Elijah and giving him 'man tips'. These men encouraged Elijah to take risks, tell the truth, be patient, be compassionate and trust Jesus. Elijah's uncle Dylan also gave him five tips in person. Elijah took it all in, writing down the lessons in his notebook.
Servanthood
Elijah's third challenge was to buy a stranger a coffee. Jesus came not to be served, but to serve. Likewise, I want my sons to be 'Deacons' (that is, servants) by name and by demeanour. I want us to be known for selflessly loving others, rather than selfishly loving ourselves. And so Elijah had to courageously approach a stranger and buy them a coffee. Many people refused, but eventually a lady let him by her a coffee, and it made her day.
Courage
Elijah's final challenge was to jump from a popular jumping spot into the water—with clothes on. Elijah had done this jump before, but on this day, it was cold, raining and low-tide. Elijah was afraid and to be honest, so was I. He didn't want to jump. I knew he needed encouragement and incentive, so I promised, 'If you do this jump, we will go to Jamberoo Action Park'. Just as I was getting my phone ready to video him, he said, 'Bye Dad!' and jumped into the water. My heart was racing, but then his head came out of the water and he screamed 'I did it!' What courage! Elijah was pumped and, with adrenaline rushing, he asked if he could jump again.
This was a day to remember. This was a moment. This was a memory. And my prayer is that it will be one of many.
What memories can you make with your son?
What values do you want to pass on?
What is your plan to disciple him?
For those who have daughters and not sons, can I encourage you that they also need to be discipled. Emma and I plan on doing something similar with our girl, Lily. It will look different, but the principles will be the same.
And for those of you who are feeling unsure about how to disciple your children, or feel like you've missed the boat, can I encourage you: Do something. Do anything! But don't talk yourself out of investing in your children. They need, they want, they long for your love and your intentional training and discipleship. Even if your children are adults, they need your love, your encouragement and prayers. You don't have to do what I did or what Jon Tyson does. But do something.
Create a memory, create a routine, create a day that your children will remember.
---
Joel Deacon is a husband of one, father of three, friend to anyone and a servant of the servant King. He is the lead pastor of a brand new church, City on a Hill: Wollongong.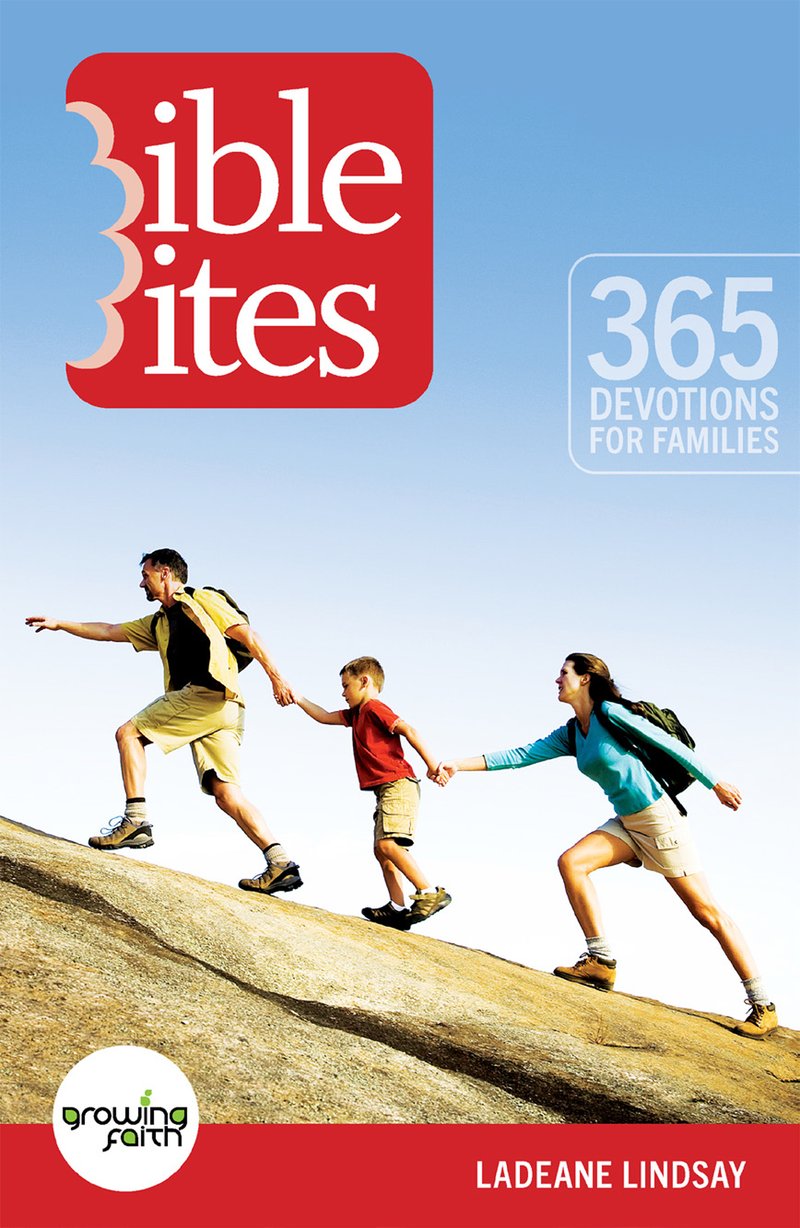 Bible Bites
Finding the time each day to read and discuss the Bible with our children is both so hard and so important, families need all the help they can get. Finally, here's a full year of devotions written exclusively for Australian families.
For more articles from Growing Faith, subscribe to our monthly e-newsletter.
To hear about the latest books and resources from Youthworks Media, subscribe here.
Related Posts: