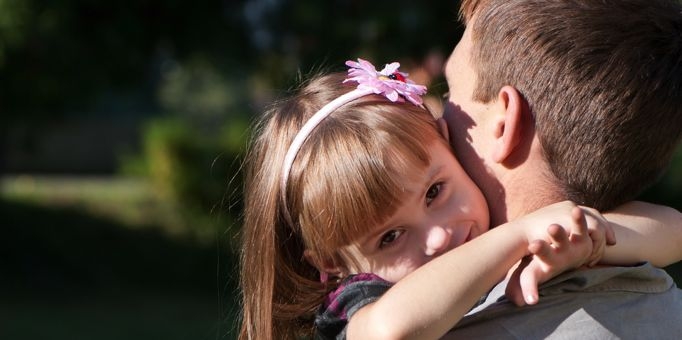 Six practical ways churches can support dads
Churches have a key role to play in encouraging fathers to do their job well.
In my previous article, I looked at the importance of fathers in relation to their children. God specially calls fathers to be the head of their households and to raise their kids. Decades of social research has supported this biblical principle, showing that a child's mental, physical and spiritual health are positively affected in direct correlation to their father's purposeful engagement.
Therefore as churches, we will seek to affirm, encourage and equip fathers. We do not want to simply engage dads as men, in their own personal discipleship and walking in step with the Spirit; but also in their functional role as husbands and fathers. We want to do all that we can to equip and encourage dads to take their role as father with the gravity and focus that God calls them to have.
What are you doing to support the fathers—and fatherhood—in your church?
Here's some ideas to get you started.
1. Preach to fathers, not just to men
As we seek to apply God's Word to the hearts and minds of our congregation, don't neglect the functional roles that members of the congregation have. While not neglecting a biblical critique of work, sport, achievement, leisure, security or wealth, preaching the Gospel to fathers will include specific application and encouragement directed to their relationships with their wife and children.
The same will go for small group discussion, men's ministry topics and any other preaching, teaching or training opportunities that you have in your church. This is not a call to an exclusive fatherhood focus. There are many other issues in a man's life that need attention, and not all the men in our congregations will be fathers. However, we do our fathers a disservice if we fail to address them in their functional family role, as well as addressing the needs of manhood generally.
2. Equip fathers to lead family worship
In a recent US survey, 96% of responders either agreed or strongly agreed with the statement 'Parents, and particularly fathers, have a responsibility to engage personally in a discipleship process with each of their children.' However, in the same survey a significant number of responders had never prayed aloud with their children in the past week (21%), never read or discussed the bible with their children (20%) or engaged in any form of family devotional or worship (35%). Why doesn't the acknowledged responsibility match up with the practice?
One of the reasons appears to be a lack of training and equipping.
Only 7% of responders either agreed or strongly agreed to the statement 'My church has helped me to develop a clear plan for my child's spiritual growth'. Additionally, 68% had never in the past year been contacted by any church leader to help them engage actively in their child's spiritual development.
If we want our fathers to be intentionally involved in their child's spiritual development, then we as churches need to find ways in which to equip and encourage them in this. What resources could you provide fathers to equip them in this task? Family or children's devotional guides? Questions from the sermon or Children's Church talk to discuss during the week? Family activity resources or ideas? There are a number of resources available for this task. Or perhaps you could write your own that more immediately connects to the life and teaching topics of your church.
3. Involve fathers in children's and youth ministry
In many churches, particularly in suburban Sydney, children's ministry is commonly lead by female leaders and older teens, and the youth ministry staffed by young adults. Dads are infrequently seen in either leadership team. This leaves a gaping hole in the leadership structures of our church. Children need male role models to imitate and learn from. Having significant male leaders in the children's and youth ministry teams provide a context for extending modelling and mentoring of godly manhood for the young boys and girls in the group. Without male leaders, children quickly learn that church is a place for women and children.
Having fathers in leadership also gives space and opportunity to be 'spiritual' fathers for those who don't have one. 20% of children in Australia are growing up in fatherless homes. Many more have fathers who are physically present, but emotionally distant. There will also be, God willing, a number of children in your ministries whose fathers are not Christian. While not 'replacing' their dads, these children need to see and experience what godly manhood looks like, what difference Jesus makes to fathering, and be discipled in the context of godly family and community.
Fathers will need to be trained and equipped, just like any other ministry leaders. However the positive difference they can make to the ministry and the children in it cannot be overstated.
4. Create space for intentional father/child relationships
There are many ways in which your church can facilitate the positive relationships between fathers and their children. This may involve the reshaping or refocusing of current ministries, or it may require the addition of something new.
Perhaps having a father-son or father-daughter night at Kids' Club or Youth Group. Perhaps family weekends, lunches or church picnics.
One way of facilitating time for positive fathering is father/child camps. Camps or weekend retreats provide a unique opportunity for dads to take significant time away from their work and other commitments and focus on growing and maintaining their relationship with their child. If you don't have the resources to run your own camp, Youthworks' Wild father-son camp is one example of a weekend designed to facilitate these positive fathering relationships.
5. Beware of overscheduling
While there may be opportunities for your church to facilitate ministries to support father/child relationships, for some families the best thing you can do is give them less to do. A family who is heavily involved in church ministries may have Small Groups (one for mum, one for dad?), ministry meetings, children's and youth ministries and other church responsibilities throughout the week. Add to this school, sporting and other extra-curriculars, many families are too busy to spend time together.
Before adding more things to your church's calendar, another question to ask may be, "What can we remove in order to free up families to have intentional family time?"
6. Call fathers to account
If there are certain expectations for fathers in God's Word, and if we seek to have God's Word shape our life together as a church, then there will be times when a failing in one's fathering becomes a matter of church discipline. Without entering the contentious world of what and how church discipline is practiced in the church, the minimum we can say is that fathers need to be called to account.
When there are fathers in your congregation who fail to bring their family to church, or frequently send their wife and kids while themselves being absent, then an important part of their spiritual responsibility and personal discipleship in Christ is being neglected. If you have equipped and trained your fathers in leading home worship, but they neglect this responsibility, then they need to be held accountable and encouraged to lead their family in the Lord. When a father is overly harsh in his treatment of his children, then he needs a spiritual elder to come beside him and "restore him in a spirit of gentleness".
Conclusion
If we wish to take fatherhood seriously, then we need to do the task of equipping and the task of disciplining.
There may be many more opportunities in your church context to engage, encourage and equip the men and fathers of your church. My prayer is that this list will help spark the imagination of your church to think through how you can support a godly, biblical vision of fatherhood.
Ultimately, a church that takes God's Word seriously will be a church that takes fathering seriously. God gives us the paradigm for fatherhood in his own provision, care and discipline of his children Israel, and ultimately in his love for his 'beloved Son' (Mt 3:17).
We do well when we encourage this model of fatherhood within the families of our church.
For more articles from Growing Faith, subscribe to our monthly e-newsletter.
To hear about the latest books and resources from Youthworks Media, subscribe here.
Related Posts: