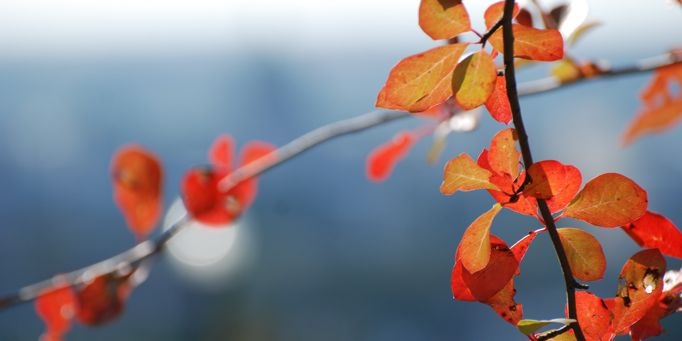 Leading your kids through change
"In a few months' time, we will have a new house, new school, new church, and inevitably, some new friends. How do I lead my kids through these changes?"
Right now, my family is bracing for a time of major change. In a few months' time, we will have a new house, new school, new church, and inevitably, some new friends.
Sometimes I wish it was possible that my children could avoid the disruption from being uprooted out of their familiar environment, through the changing of my job. However, I also know that the challenging journey of change can actually help them build resilience, and to enable them to cope with other changes that they will inevitably face in the future.
Nonetheless, Mandy and I have tried our best to lead our kids through this time of change, so they will be as well-prepared as possible for the many new things they will face. Here are some ways we have tried to help our kids cope with the upcoming changes:
1. We shared with them the need for the change
Mandy and I have spent time sharing with our kids the reasons behind our decision to change where I work. For a while we've spoken to our kids about plans for me to move from a para-church organisation, into parish-based ministry. Helping them understand the thinking behind the decision, has helped them prepare for the many changes that will accompany my new role.
2. We gradually told them details over time
We decided to gradually tell our kids more and more about the things that were about to happen. Early in the process, we drove them past the new church, we pointed out the school they would probably go to and the house in which we were likely to live.
We didn't suddenly drop the whole change upon them like a bombshell (?), but instead tried to gradually help them be prepared for the new things that were soon to be upon our family.
However, we made the decision that we would share more with our older, teenage girls than with our younger boys. This was a way in which we could include our teenage girls in the whole venture, and it showed that we trusted them and valued their input in the whole process of making decisions about the future.
3. We prayed with, and for, the kids
As Mandy and I have prayed with each other and with our kids, we've been asking God to prepare us for the changes ahead.
We've prayed that God would provide us with a new church in which we could serve, a home in which we could live, and a school that would help our kids grow. We have joined together as a family to ask God to provide us with our needs, and prepared ourselves for him to answer that prayer in the way that he would see fit.
This has modelled to our kids the fact that we try to depend on God for all these things, especially in times of instability.
The challenge of change
Change is often stressful, and this is important to realise as we move closer and closer to a series of new things. However, it certainly reminds us that we should never cling too tightly to the things of this world, rather we should long for the comfort and stability of our heavenly home.
For more articles from Growing Faith, subscribe to our monthly e-newsletter.
To hear about the latest books and resources from Youthworks Media, subscribe here.
Related Posts: