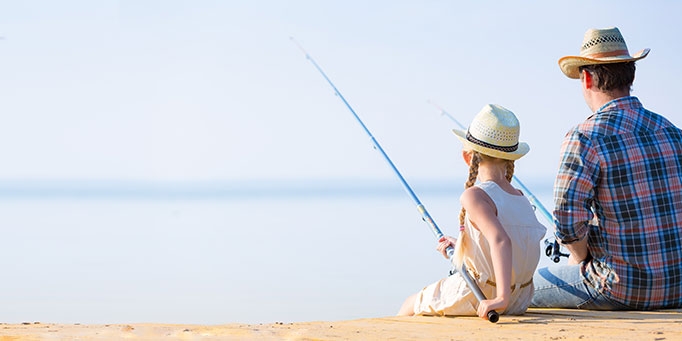 In praise of uncles
Their undeserved kindness is a picture of Christ.
When I was a little girl, my uncle, whose own children were still babies, took my older brother and me for a ride on one of those plastic water tricycles you can hire at waterside towns up and down the coast during the summer.
I was terribly excited as I held his huge hand and skipped down the wooden pier towards our waiting vessel, but as he lifted me through the air and onto the blue plastic seat, my tummy started flipping. As we splashed away from the pier I started to cry. My uncle peddled on for a few minutes, saying reassuring things, but I continued to cry.
With hindsight, I imagine my uncle must have felt frustrated. But he steered the trike back to the pier, where the tricycle hire lady agreed to mind me so my brother could still have a ride. My uncle smiled at me as he climbed back on the trike. As he pulled away, he turned back to give a cheery wave and call to the lady, 'Give the girl an ice cream, would you?'. And that was the best ice cream I ever ate.
Kindness freely given
My earliest memory of my uncle's kindness was the first of many. At the same holiday town, years later, he took my brothers, cousins and me out in a tinny and showed us how to prise oysters off rocks and eat them fresh. He showed us huge hairy caterpillars from his gum tree; he caught a jelly fish for us to look at; he walked us down to Coles to buy chewing gum. He laughed at our jokes and was good-natured the year we mocked him mercilessly for the dreadfully bare and lopsided Christmas tree he had chosen.
As a young teenager I recall singing along absent-mindedly to a song on the radio (it was 'Kiss from a rose' by Seal, if you must know) and my uncle overheard and told me I had a lovely voice. Now, he may have been mistaken about the 'lovely' part, but I can trace my enduring belief that I can hold a tune, to that moment.
My parents had no doubt said similar things before—they were involved and encouraging like that. But the thing with my uncle was, I knew he didn't have to say it, and that stuck with me.
As children we feel we deserve our parents' praise and attention, and we demand it. And then as we grow older, we wonder if our parents might perhaps be a little … biased? As teens we may dismiss parental praise, thinking 'They have to say that!'. My uncle's warm and sincere compliments over the years taught me to consider that I may have strengths I don't see myself—or that my own nuclear family may not see.
My uncle wasn't my parent—he's not even a 'blood' relative—and even as a small child I knew I didn't have the same claim to his affection as his own children did. His kindness was undeserved and freely given, and in that way, my uncle was like Christ towards me.
A dear friend's uncle recently passed away, and I've seen in her a heartfelt grief as she aches from the loss of a man she loved, and who loved her—a man who wasn't her father, but chose to love her anyway.
Thanking God for the uncles and aunties
It's got me thinking about uncles (and aunties) both 'real' and honorary; about the teachers and mentors whose kindness and attentiveness have grown me over the years in ways my own parents' could not.
I'm remembering with thanks a youth group leader who bought me a Bible out of what must have been a meagre part-time salary; of a Brownie pack leader who was endlessly patient with an over-zealous eight-year-old; of a teacher who advised me to choose friends who would bring out the best in me.
I'm also thanking God for the aunties, uncles and mentors in my own children's lives, including my grieving friend, who has opened her heart and shown great generosity to my teenagers especially; and my own dear uncle, who taught his great nieces and nephews to fish last summer, and graciously let them beat him at Scrabble.
My children are blessed to have adults both inside and outside our biological family who love Jesus and whose lives model Christ-centred living in a way that looks different to the lives of my husband and me. They notice things in my children that I don't notice, and I know that God will use them to say things that my children need to hear from someone other than me. I'm so thankful.
You might be the one
I'm moved to pray and be more intentional in the relationships I have with other people's children—my beloved nieces and nephews, the children of my friends, and the little ones I care for at work.
I'm asking the Lord to give me a heart that is bent towards knowing, appreciating and encouraging the children in my life. Would you do the same?
Whether you're childless, empty-nesters or busy with your own children, ask the Lord to give you words of blessing for the children around you. You might be the one who makes them believe they can sing.
---
Kat Israel is mum to five school-aged kids and a preschool educator. She is married to Toby and they live in suburban Sydney.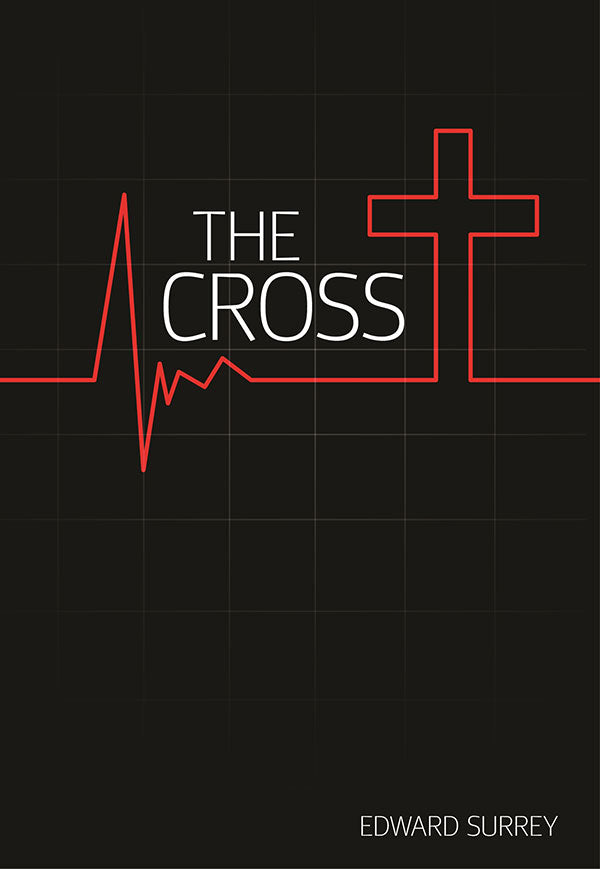 The Cross
Why are people still talking about a carpenter's son who lived 2000 years ago? What is the go with this thing called a cross, and why do we see it on church rooftops and around people's necks? And, really, what does this have to do with people living in the 21st century?
For more articles from Growing Faith, subscribe to our monthly e-newsletter.
To hear about the latest books and resources from Youthworks Media, subscribe here.
Related Posts: