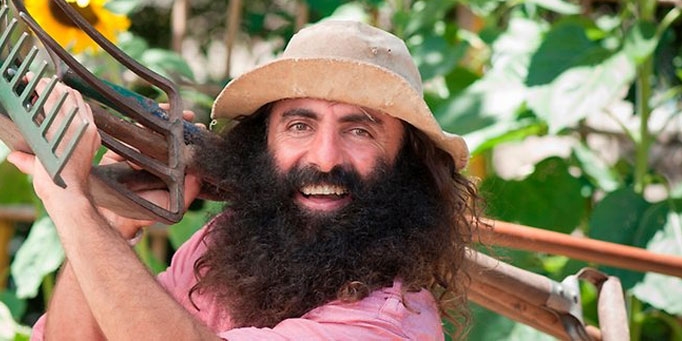 Gardening with your kids
Working together in the backyard can be a great way to bond with your kids.
What does gardening mean to you?
Gardening is a funny topic for Australians – depending on your age it can mean wildly different things. I remember when I was young it actually represented a punishment. Giving mum a hard time could earn you half an hour pulling up weeds in the veggie patch. But these days the idea of escaping to the backyard for a bit of grubbing about in the garden is actually a pleasure. We even have loads of television programs dedicated to life in the backyard, and some, like Gardening Australia are determined to grow that good gardening feeling across the generations.
Gardening Australia is an icon in Australian television having commanded loyal audiences for 22 years. Most of that time hosts like Peter Cundall guided its content towards the more ... er ... mature viewer. However the 23rd season is aiming to bring in a much younger harvest with the appointment of Costa Georgiadis as the new host, fresh from SBS's Costa's Garden Odyssey. Costa arrives with his own 'early days' gardening story. He unearthed his own love of green things in his grandfather's market garden and in time it grew into a degree in landscape gardening. "I was compelled to spend my life with my hands in the soil that became sacred to me," he explains in episode one. "I believe in gardening the soil and the soul."
Can gardening be good for your spiritual life?
Under Georgiadis Gardening Australia will turn over a new leaf, paying more attention to sustainable growth and the world ecology we're all a part of. His four-minute introduction to the new series refers to the entire planet as a garden that has as much potential to shape us even as we shape it:
"Gardens are sanctuaries that provide sustenance, beauty and tranquility … gardens harmonize and heal us … in gardens it's not only plants that grow, it's people."
He's not alone. Jane, woman who's spent 50 years transforming her sandy-soiled lot into an oasis shares how her labours have benefited her as much as they've benefited the backyard – "It can be your gymnasium and your psychiatrist all rolled into one."
Over the coming weeks Costa will encourage viewers to take part in 'The Verge', an experiment in transforming communities by transforming the little nature strips that border most lots. The idea is to arrest the decline in community by creating organic bonds between our blocks. In doing so he draws attention to a very Christian belief, that we were designed to live in relationship with the land, not simply on top of it.
Costa's almost religious fervour seems more likely to settle on a new crop of green gods – 'Biodiversity', 'Eco-Awareness' and 'Sustainability' to name a few – which are not bad things in themselves, just poor substitutes for worship. We can rest and retreat in a garden but it will continue to remain silent where the meaning of life is concerned. Yet Costa's basic premise is right: labouring in the garden can transform our perspective towards on each other and the world around us. Humanity's first job was to till the garden that God planted, a task that led to both a consideration of all the good things He'd made and our place amongst them. The backbreaking nature of the work and the weeds that infest our efforts can even point to what's gone wrong with the world. In short, getting grubby with the kids provides plenty of opportunity for spiritual as well as organic growth.
Tips for gardening with your kids:
Gardening Australia begins by encouraging Australians to have a go at any piece of soil they have in their vicinity, even if it belongs to the local council. It's not going to be an unfamiliar activity for most kids given that schools frequently encourage them to undertake their own planting projects. So there are plenty of chances as parents to start the sort of conversations that affirm the sorts of things they read in their Bibles:
Encourage them to observe the incredible variety of things God has created
Help them recognise the plants that compete with their seedlings
Ask them if they think this is how God designed things to be – can they see how sin has even worked its way into the garden?

For more articles from Growing Faith, subscribe to our monthly e-newsletter.
To hear about the latest books and resources from Youthworks Media, subscribe here.
Related Posts: