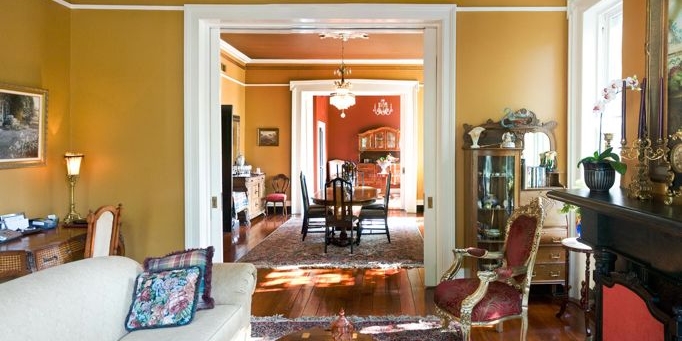 Family times with God
Christine Jensen on family devotions, catechisms for kids, and finding a good children's Bible.
I remember when we had our first child, having a Christian home was what I really wanted. My parents sent me to Sunday School, but they never went themselves, so what to do was all new to me. But where do you start, and how do you start? In Ephesians 6:4, we read that it is the father's special responsibility to instruct the children in the way of the Lord, through the word of the Lord. In other words, as parents we cannot hand this responsibility over to other people, even though they can help us in it - it is ours to make sure it happens.
I am so thankful for the wonderful people who taught me about Jesus and what it meant to be a 'child of God'. Likewise, I am grateful for those Sunday School teachers and youth group leaders who nurtured, encouraged and challenged my own children. However, it's important to recognise that if possible, both parents must be involved. Where a father will not or cannot, the responsibility belongs to mothers. I realise that can be tricky at times, but we need to remember God knows our circumstances, and he can over-rule our personal situations.
Over the years with our five children, we tried different methods, often depending on the age they had reached. Some ideas worked better than others. Simply reading the scriptures at the dinner table worked well and sometimes led to discussions. We didn't get to that stage till our eldest was at Uni. At that stage, our youngest (twins) were 8, and as well, Peter's father was living with us. Prior to that, at one stage when we had our first two, we did it first thing in the morning in bed. Then it used to follow story time at night. Mind you, no matter when Bible reading and prayer happened, that was always when the phone rang, someone had to go to the bathroom or an argument broke out!
Catechisms for kids
Over the years we read a variety of different children's bibles suited to the children's age. At one point we also used a very simple catechism, except we didn't call it that. Catechisms have largely fallen out of use and you may not be quite sure what I mean. I suppose the best way to describe a catechism is to say they are usually (but by no means always) brief sets of questions and answers about the teaching of the Bible. This gives the children a framework of simple Christian doctrine on which they can hang the Bible stories that we read to them
When catechisms were first introduced, it was suggested that the children actually learn the answers, and in fact our children did learn a few through constant repetition. I must say, we also tried to make such occasions part of the fun of being together. I don't think that parents are supposed to make Christianity worthy but dull!
Our little catechism began something liked this:
Q: Who made the world?
A: God made the world and everything in it.
Q: How do you know that God made the world?
A: The Bible tells me so.
Q: What is the Bible?
A: It is God's word.
Just like learning the multiplication table, this is useless unless it is put into practice in daily life. But you can't put it into practice unless you learn it. Our lives have to match up with what we believe. One important part of modeling the Christian life at home is how we deal with our own sins and failures. Saying you're sorry or 'I've made a mistake;, helps the children understand that as adults we're not perfect and we can ask their forgiveness and the Lord's.
There are some excellent children's Bibles. I think that each child of a family should have their own suitable Bible, but there should be a family Bible also. I've included a selection of children's Bibles for different ages at the end of this article.
Teaching them to pray
The other thing we need to do is to teach children how to pray, and to learn that prayer is normal and natural. I suggest that at the end of each session with the Bible story, you invite one or more of the children to speak to God. We chose a different topic for each day such as:
Church (including Sunday School)
School
Friends
Missionaries
Godparents / God children (we prayed for our godchildren and they prayed for their godparents)
Neighbours
Family
We found that the children will do this naturally (although rarely at any length!) as long as they hear us doing it also.
Many of us – adults and children - find it hard to voice our prayers to God aloud. We can use written down prayers or memorised prayers by ourselves or others. After all, think of the model of the Lord's Prayer! I remember my father teaching me to pray, because that's what you did before you went to sleep. I didn't really understand it at first in all its complexity, but I knew God was my Heavenly Father and I could bring all my needs to him.
It's never too late to start family Bible reading and prayers, and I am constantly surprised by the things that have taken root in my children's hearts from these often chaotic family times.
Some recommended children's Bibles
(I'd love to hear from you if you have other recommendations of Children's Bibles. Theses are just some of those available. Feel free to leave a note in the comments section below.)
2-6 Years
The Beginners' Bible (Zondervan)
Lift the Flap Bible
Beginner's Bible for Toddlers ( Zonderkidz)
Step by Step Bible (V. Gilbert Beers)
Read with Me Bible ( Zondervan)
Big Picture Story Bible (Crossway) This will help children (and adults) understand how the Bible fits together.
Rhyme Bible (Zonderkidz)
Rhyme Bible for Toddlers(Zonderkidz)
6-10 Years
The Children's Bible in 365 Stories
The Jesus Storybook Bible ( Similar to the Big Picture Story Bible but for the older reader. It shows how Jesus is the centre of God's plan for the world.)
The New International readers' Version ( NIV for Kids)
8-12 Years
New International Version
Manga Bible series ( cartoon version, very appealing)
For more articles from Growing Faith, subscribe to our monthly e-newsletter.
To hear about the latest books and resources from Youthworks Media, subscribe here.
Related Posts: