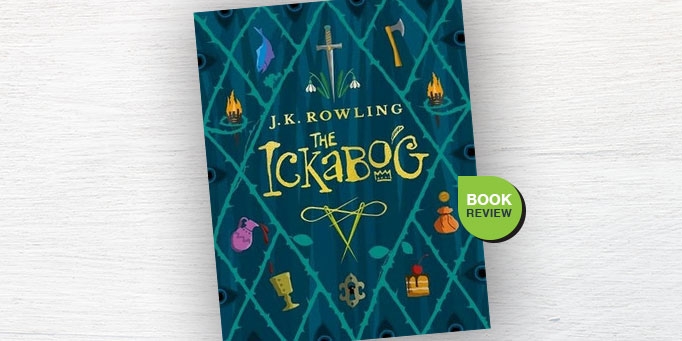 Book recommendation: The Ickabog by JK Rowling
A fabulous new book for parents and children.
When the world went into lockdown in early 2020, parents everywhere were scrabbling to find things to keep their children occupied. JK Rowling, author of the famous Harry Potter series, generously released her new book, The Ickabog, online for kids all around the world to enjoy. Our family eagerly took up this offer. Unfortunately, we didn't finish it in time, but ordering the book as soon as it was released was not a hard decision—it is another excellent story from one of the world's best-loved children's authors.
We chose to read the book aloud to our three children—then ages five, eight and ten—as I had done with the Harry Potter series for our ten-year-old. For us, this increases the enjoyment of a book as we can pause and talk together about the events as they unfold. It also allows us to check as we go that the content is at the right level for each child, and talk through any questions the child might have.
All three of our children loved The Ickabog. It sets itself up as a fairly classic fairy tale or fable, with a happy, predictable world and a pleasantly comical setting. However, the fairy tale soon starts to crumble, and in no small way. Be prepared to confront the death of key characters, a long and slow demise into increasing evil, and situations where the lead characters face ethical conundrums. Sensitive readers (and listeners) will be moved by these plot developments. Although Rowling isn't afraid to tackle serious darkness, the tone remains light enough for children to digest and enjoy the tale. Like most children's books, the story ends on a high note—though after a very long wait—and the main characters have grown through the events.
Like Harry Potter, this book tackles many themes which are important for children and adults to talk about: racism and prejudice, abuse of power, deceit and its consequences, the role of the media, selfishness, submission to authorities, human nature, basic economics, truth, hope, redemption and love.
A child reading it alone would probably just enjoy the gripping story and perhaps barely notice these themes; but I would strongly encourage you (if possible) to read this book aloud and make the most of these amazing opportunities for conversation and learning. You can pause to ask questions like:
Why do you think he responded like that?
Do you think she made the right decision?
What would you do if it was you?
The story opened up many discussions for us which touched upon real-life events, both in our personal lives and (with the older children) on the world stage.
In short, I would highly recommend The Ickabog. As a read-aloud book I would place the ideal age range at seven and over. Although my five-year-old enjoyed it, she needed many explanations along the way, and didn't grasp all the details. For solo readers, I would recommend The Ickabog for kids nine years and up, with the caveat that sensitive kids might do better reading it with an adult.
Thank you, JK Rowling, for this lockdown gift!
For more articles from Growing Faith, subscribe to our monthly e-newsletter.
To hear about the latest books and resources from Youthworks Media, subscribe here.
Related Posts: