A time-tested routine for spiritual formation
How an ancient Anglican practice can carry your family through uncertain times.
During extended periods of lockdown, it's easy to slip into what I call 'calendar freefall'—when each day starts to blend and blur into the next, and weeks pass without me even opening my diary. In lockdown it's hard even to remember what day it is.
When our time is unstructured, it's easy to fall out of good habits. When we're not going anywhere, we forget to brush our teeth in the morning. When there are no bells ringing, we forget to stop for morning tea. When we don't have sports training, we forget to exercise.
This can happen in our spiritual lives too. When we're not going to church or Bible study, we can go for days without stopping to pray or open up the Bible.
We were made for routine
The truth is that human beings need routine—it's woven into the very fabric of creation. God made the world in a rhythmical way: he created in six days—each with evening and morning—then rested on the seventh. God also then built into creation the means for marking time: 'Let there be lights in the expanse of the sky to separate the day from the night, and let them serve as signs to mark seasons and days and years' (Genesis 1:14). We're not designed to live in 'calendar freefall'.
Routines are important because they don't just shape the days—they also shape us. The things we do repeatedly, every day or every week, become part of who we are and how we see the world.
Have you ever noticed how athletes take on different physical shapes depending on the sport they practise? If you walked through the Olympic Athletes' Village, you'd be able to tell the swimmers from the weightlifters, the basketballers from the marathon runners, the archers from the gymnasts. The things we repeat shape who we become, both physically and spiritually.
An ancient Christian daily routine
This lockdown, I wanted to develop a routine to remind me to look to God each day. I also wanted to use this time to help our children to grow in their faith. Drawing on our rich Anglican heritage, I have found a way to do both of these things at once.
In our family we have started using the ancient Christian practice of saying Morning and Evening Prayer (also called the Daily Office) together as a way of shaping our days and ourselves. We say Morning Prayer around the breakfast table, and Evening Prayer sitting on our bed (if we're not too tired). On Sundays we have a short 'Family Church' service of Morning Prayer in the living room.
Our children range in age from twelve down to one, so these daily times of worship are never completely focused or uninterrupted. And we sometimes have to skip over some parts of the service when things are too chaotic. But here are four reasons why I want to persevere with this lockdown routine.
It sets habits of right worship
Saying the Daily Office at the start and end of the day trains us to give each day into God's hands. In the morning we commit all that's ahead to God; in the evening we turn it all back to him in thanks. Doing this trains our eyes to see God's hand at work in all that happens in between.
Using a set liturgy (or pattern of worship) also moves us beyond 'shopping list' prayers to worship God in four different, important ways. First, we approach God with confession, acknowledging our sins and seeking his forgiveness. Next, we give God the praise that he deserves as King and Creator. Thirdly, we thank God for all his good gifts to us. And finally, we bring to God our requests for ourselves and others. Without some sort of structure, we tend to neglect one or other of these forms of prayer.
It gives us prayers to pray when we don't know what to say
Using a set liturgy is particularly helpful when we're finding worship hard. Perhaps we're feeling exhausted or anxious or spiritually dry (or all of the above!) and we're struggling to find the words to say to God. By repeating certain prayers, psalms, creeds and Bible verses each day or each week, they work their way into our long-term memory. From there we can reach for these words for worship whenever we need them.
For our children, who are still learning how to pray, this becomes a spiritual apprenticeship. It's like learning how to cook. First, we master a few set recipes by following them to the letter. Once we have internalised these basic cooking methods, we can start to 'ad lib' and create new dishes. It's a bit like that with prayer. Traditional set prayers teach us the basics of how to pray. In time, we can then take these principles and create our own prayers.
The Psalms, which feature prominently in the Daily Office, are the ultimate language that God himself has given us for prayer.
It saturates our days with the word of God
When we start our days with a service of Morning Prayer, we let a whole lot of Scripture wash over us, refreshing our vision to see things God's way. The traditional Anglican services are almost entirely made up of Scripture—including Psalms, responses, prayers, blessings and truths about God.
Both services also have a dedicated time for one or more Bible readings. Traditionally, the passages to be read are set by the Lectionary (a calendar of readings). In our family we have tried a few different things: reading a devotional (like Bible Bites), reading a children's Bible or simply reading through a book of the Bible. In this way, adults and children alike are coming to know and love the word of God more and more each day.
It connects us to the 'communion of saints' across time and space
When we say the Daily Office, we join with believers who have gone before us—our spiritual ancestors—and with our brothers and sisters across the globe. Because they are taken from Scripture, many elements of these traditional services are common to Roman Catholics, Anglicans, some Presbyterians and a number of other denominations too.
By saying the Daily Office with our children, we are also introducing them to the depth and beauty of traditional Anglican worship. They will have a whole set of prayers, creeds and Psalms hidden away in their hearts for when they need them. In the future, when we go back to church—whether we are at our own church or visiting another one—they will be ready to participate confidently in common worship.
Of course, worshipping God together also binds us closer together as a family. When we have 'Family Church', it feels like we are truly being the family God made us to be. It's an opportunity to do what Psalm 78 describes:
1 My people, hear my teaching;
listen to the words of my mouth.
2 I will open my mouth with a parable;
I will utter hidden things, things from of old—
3 things we have heard and known,
things our ancestors have told us.
4 We will not hide them from their descendants;
we will tell the next generation
the praiseworthy deeds of the Lord,
his power, and the wonders he has done.
5 He decreed statutes for Jacob
and established the law in Israel,
which he commanded our ancestors
to teach their children,
6 so the next generation would know them,
even the children yet to be born,
and they in turn would tell their children.
7 Then they would put their trust in God
and would not forget his deeds
but would keep his commands. (Psalm 78:1–7)
Shaping our days and ourselves
At a time when I was feeling lost and aimless without our normal routines, when I was feeling spiritually out of shape, saying Morning and Evening Prayer together with my family has been a great blessing. It has helped to give shape to each day and each week, and it has become an important means of spiritual formation, both for us and our children.
If you would like to try this practice of saying the Daily Office with your family, you can download the services I've put together for our family to use from my website. This resource has been compiled from a few different Anglican sources and includes daily variations for Monday–Saturday. You can be flexible and adapt it to your family's needs.
If you would like to have 'Family Church' on Sundays, head to the Better Gatherings website where you can download 'Common Prayer for Homes: Resources for Family Worship' which includes several forms of Sunday worship, as well as prayers to use at other times.
---
Harriet Connor is the Content Editor for Growing Faith and the author of Big Picture Parents: Ancient Wisdom for Modern Life (Wipf and Stock, 2017). She lives on the Central Coast of NSW with her husband and four sons.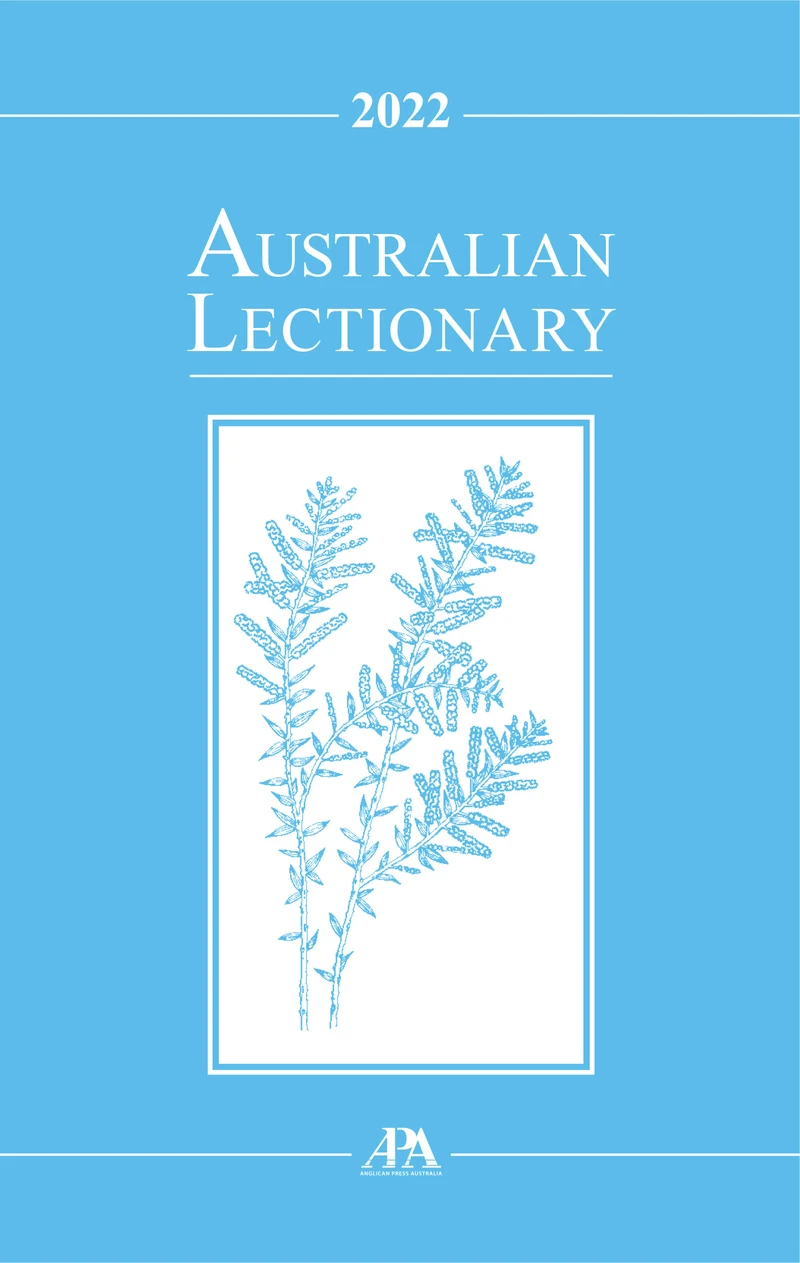 2022 Australian Lectionary
Published every year, the Australian Lectionary includes the Calendar with readings and Psalms for Holy Communion and Morning and Evening Prayer from the Australian Prayer Book.
For more articles from Growing Faith, subscribe to our monthly e-newsletter.
To hear about the latest books and resources from Youthworks Media, subscribe here.
Related Posts: