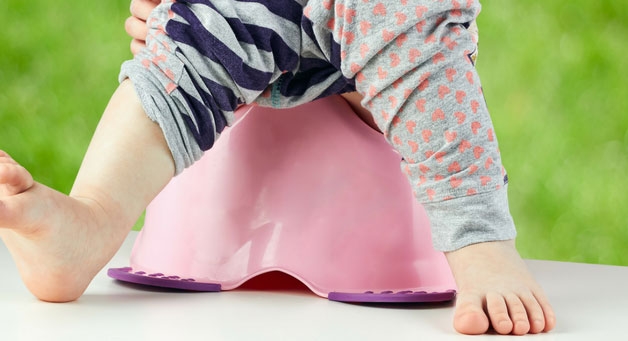 Spiritual Encouragements for Parents from Toilet Training
Although toilet training is draining for parents or carers physically, this process, oddly enough, could also enrich them spiritually.
Every stage in raising children has its own challenges. As a parent of three children, the one that worries me the most is the toilet-training stage. This training requires cooperation between children and their parents or carers. Most parents share the overwhelming experience while they are in the process of toilet training. However, in the end, we mostly agree that it is only a mere speck on the long road of parenting.
Teaching our children to use the bathroom instead of enjoying the comfort of wearing nappies is a start step in expecting them to be more independent and responsible. This will bring a big change in their life. Therefore, this stage is a significant milestone for them, in that it means they need to learn how their body works and how to respond properly.
Although toilet training is draining for parents or carers physically, this process, oddly enough, could also enrich them spiritually. How could this be? Below are a few things we can learn from our role in this often tedious process.
To be patient and persevere
Explaining that they will not wear nappies anymore and that instead, they will have to go to the bathroom for urinating and bowel movement is one thing. For the child to understand the meaning of it is quite another. The child has never known about this experience. They might see their siblings or parents use the bathroom for this purpose, which is a help; but they will also need to learn about how this works for their body and do it by themselves. Parents cannot make their children urinate if there is no need for them to do so. This is one area of parenting in which power enforcement does not work. Accidents upon accidents are what to expect in the early time of toilet-training. The key to this season is for parents to be patient and persevere with this training until the child understands this skill. Each child will need to take his or her own pace to master it.
To work with our child and respect them
Our children come to this world as little babies who are fragile and dependent on us. We introduce and teach them to new things as they grow. Likewise in toilet training, we need to work with them. As human beings, our children deserve our respect and it is important that we don't look down on them as they wrestle with learning this new and vital skill. God has put them in our family so that we can train and nurture them, but while they are still dependent on us, they are also equal to us in God's eyes as human beings.
Treating our children fairly and respectfully when they make us feel worn-out from cleaning up their mess is not easy. Yet, our response to our children at this time is crucial for helping them to see how we react to unexpected things in life. Our actions will speak louder than our words. Therefore, we must depend on God for strength. We should pray for our children and for ourselves, asking God to grant us patience and strength as we care for them. Only in his strength can we respond in a way that is positive, consistent, and encouraging to our children. While this era of parenting can be draining for us, we need to remember that our little ones are going through a massive learning process too. They need us to comfort and love them as they go through one of the difficult journeys in their life.
To be hopeful and trusting in God
It is normal for the children to have many accidents before they 'graduate' from toilet training. We might get exhausted cleaning up all the mess. But we should never be discouraged and lose hope. Our hope should be based on the perfect work of God in creating human beings. This includes how our children's bodies work. Most children will surely grasp this skill sometime. God's word below should encourage us.
'I praise you because I am fearfully and wonderfully made; your works are wonderful, I know that full well.' (Psalm 139:14)
We thank our God that he uses the journey of parenting to spiritually grow us to be more like him. In all those challenging times, we know our weakness only too well, but through depending on him and persevering, God teaches us and builds our character.
'Therefore, since we have been justified through faith, we have peace with God through our Lord Jesus Christ, through whom we have gained access by faith into this grace in which we now stand. And we boast in the hope of the glory of God. Not only so, but we also glory in our sufferings, because we know that suffering produces perseverance; perseverance, character; and character, hope.' (Roman 5:1–4)
Related Posts: