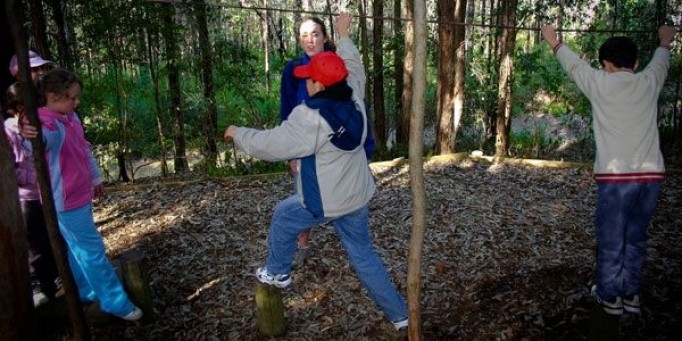 Serving on camps as a family
Lead on a camp. Take your kids. Show your family what Christian love and service looks like.
How often do your children see you serve Christ by actively serving others?
How do your children see the reality of your love for the Lord?
Is your faith only visible to your family at home?
Jesus told his disciples in John 13: 34-35,
A new command I give you: Love one another. As I have loved you, so you must love one another. By this everyone will know that you are my disciples, if you love one another.
There are many, many ways we can love and serve each other, and there is not nearly enough space here to cover them all! However, I'd love you to consider one that I feel is pretty special:
Take your family on a residential holiday camp to help lead and care for other people's kids.
Taking your family camping
I realise this will not be everyone's cup of tea, but some thoughts below indicate that it could be one of the finest ways you can demonstrate to your family that you love Jesus.
· You sacrifice your time in the service of others (John 13: 34-35)
· You either sit under someone else's leadership or be in leadership over others - a chance to model (Ephesians 6: 5-9)
· You would share the leading of Bible study sessions which your own kids may be able to sit in on
· You really get to rely on God's strength and provision, especially through prayer time with your kids/spouse (because you will get tired)
· You get to hear good Biblical teaching each day of camp
· Your life as a family will be in full view of others
· You will be a disciple, seeking to make (under God's sovereignty) disciples of both other's children and your own (Matthew 28: 18-20)
· You can be an example to children and others as you help with less glamorous jobs like unblocking toilets, washing up, picking up litter etc.
· You may need to be involved in disciplining others
The benefits for your kids
The children of leaders have a great time on camps, and the leaders on those camps have almost as much fun.
The kids who are camping enjoy playing with the children of leaders (who usually love the attention!).
The children of leaders therefore get to feel loved by other people, they get to see your love for others, and if they understand you are doing it for God's glory and because of your gratitude for Jesus' death then this is one of the best lessons your children can learn.
Find a camp!
There a several organisations that run Christian holiday camps that would be very happy to hear from you, if you want to show your loved ones how much you love others. Here are a few, plus a link to the Christian Venues Association who could direct you to more:
Youthworks: [url=http://www.youthworks.net/holidaycamps]http://www.youthworks.net/holidaycamps[/url] (that's who I work for)
Crusaders: [url=http://www.crucamps.com.au]http://www.crucamps.com.au[/url]
Scripture Union: [url=http://www.sunsw.org.au/camps]http://www.sunsw.org.au/camps[/url]
The Salvation Army's Collaroy Centre: [url=http://www.collaroycentre.org.au]http://www.collaroycentre.org.au[/url]

Christian Venues Association: [url=http://www.cv.asn.au]http://www.cv.asn.au[/url]
For more articles from Growing Faith, subscribe to our monthly e-newsletter.
To hear about the latest books and resources from Youthworks Media, subscribe here.
Related Posts: