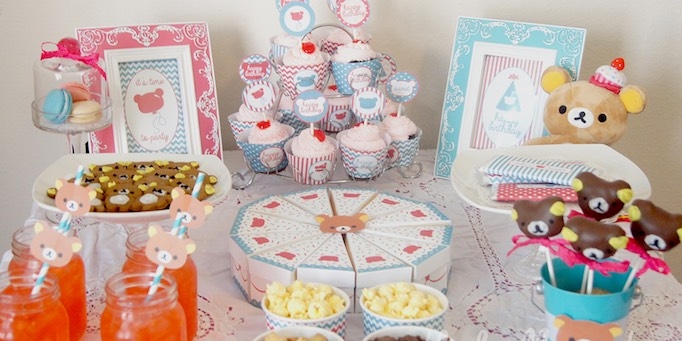 Perfect party pressure
Children's parties are getting bigger and more expensive, but should Christian parents follow the trend?
My daughter will be turning two in February, and we're planning a little party.
But as I start thinking about it, it seems to me that there is increasing pressure on parents to make kids' birthday parties more than just 'little'.
When I was a kid, a birthday party was a table full of lollies and some pretty standard games like musical chairs or pass the parcel. If you were lucky, there was a bottle of coke for drinks. And then of course, the cake (usually something from the Women's Weekly Cake book), chosen by me and lovingly made by mum. Generally, this left all of us happy, full of sugar, and unable to sleep for 8 hours. Awesome.
However, the modern parent faces a host of choices that simply weren't affordable back in the day. According to a recent article in the Sydney Morning Herald, with choices "from Humvee limos to harbour-front high teas, kids parties aren't what they used to be, with bobbing-for-apples giving way to chocolate fountains and design-your-own-muffins."
Of course, all of these extravagances come at a cost. Kids' caterer Anya Webbe recently helped at a 'Frozen' party for 25 four-year-olds in Camden: "the mother had a stylist come in and do the whole thing, with really elaborate draped decorations and themed cakes and lunch boxes." The total cost of the caterer and stylist? $4400.
When asked what she believed was behind the growing trend for parents to go 'all out' on parties, Webbe says a main factor is "one-upmanship … people see what other people are doing and they want to emulate that."

So, what about Christian parents? Should we reverse the trend? Simply give out glasses of water and rice crackers, or insist upon 'Bible themed' parties? I don't think that's necessary. My feeling is that Jesus loves a party, and wants us to celebrate well and have fun.
But here's a few things I'm going to try and do as we put on our daughter's second birthday party:
Make our home feel welcoming and normal, not unattainably immaculate
Use the birthday to grow relationships (with kids and parents)
Not simply do something 'just because everyone else is doing it'
Not compare my daughter's party to the one on that I saw on that blog or Facebook
Remember who it's for - a two year old girl; she loves playing and eating, so focus on doing lots of that
Not be so exhausted from setting up that I have no energy to give to our guests
Don't rely on Disney, but try and have a bit more 'home made' fun
This is only our second attempt at a kids' party, so I'd love to hear advice from other parents in the comments section below on how you deal with this situation in your family!
For more articles from Growing Faith, subscribe to our monthly e-newsletter.
To hear about the latest books and resources from Youthworks Media, subscribe here.
Related Posts: