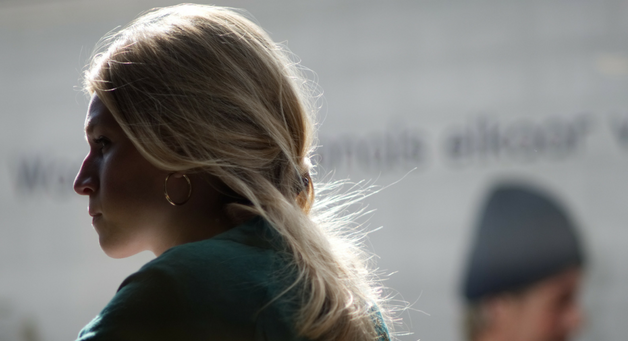 How to whinge
How can we be godly and honest in our suffering and difficulties and yet not sin in our speech?
The apostle Paul tells believers to 'do everything without grumbling or arguing' (Phil 2:14). And so we tell each other that there should be no whingeing, no complaining, no disagreements or negative words among Christians. It's not too far from slander and gossip either (2 Cor 12:20). This is often translated into 'you can never say anything bad about anyone else'. Many of us end up feeling burdened by these instructions that seem to say that we can never say anything negative for fear of being judged 'ungodly'. Sound familiar?
But there are other instructions in the New Testament: 'Carry each other's burdens, and in this way you will fulfil the law of Christ' (Gal 6:2) and 'You must put off falsehood and speak truthfully' (Eph 4:25), not to mention speaking the 'truth in love' (Eph 4:15). It is supremely difficult to be honest when you are struggling over a hurt and at the same time not be negative or mention the person who hurt you. Actually, Paul himself had no hesitation in recounting all his suffering and difficulties (2 Cor 6) or asking for help and prayer (Col 4:3). So what does godliness look like? How are we to be honest and yet not sin in our speech? Here are a few suggestions:
Our desire to avoid negativity comes more from our culture than from the Bible. Yes, the Bible does say to speak only 'what is helpful for building others up' (Eph 4:29) and we must take this seriously. But the most helpful words you can speak to anyone are the gospel, which includes mention of some serious 'downers' like sin and judgement. To avoid truth in the name of love or sensitivity is ultimately harmful. Even on such 'unimportant' matters as the answer to 'How are you going?', when we don't answer truthfully, we deny others the opportunity to help us.
The Psalms show us what it looks like to have a 'godly whinge'. Many of us might avoid this part of the Bible as it seems there are so many that say 'unreasonable' things such as 'How long, O LORD? Will you forget me forever?' (Ps 13:1). But the Psalms provide a voice and shape to our heart's cry in all the different experiences of life: suffering, disappointment, anger, grief as well as joy, thanksgiving and praise. By using the Psalms, we are reminded to speak our complaints to God and ask him for help instead of just talking about the difficulty. We are also acknowledging that God in his sovereignty can do something about it and asking him to, remembering his past promises and deliverance. The prayers we find in the Psalms are raw, honest and yet faithful—let's use them.
Don't dwell in the complaint. It is good to be honest. It is good to allow others to support and help us in our difficulties. It is good to turn honestly to God in prayer. But just as so many of the Psalms turn from acknowledging the difficulty to thanks and praise, we also should not stay stuck in the mud of our whingeing. Don't live there. Keep asking God to help you move forward. Some struggles might take longer than others and need to be talked through several times or with several people. By God's grace, we can leave our frustrations and irritations, even the grief that leaves a scar, behind as we grow to become more like Christ.
Perhaps there could be an opportunity to have an honest and helpful conversation about this in your Bible study or group of friends?
For more articles from Growing Faith, subscribe to our monthly e-newsletter.
To hear about the latest books and resources from Youthworks Media, subscribe here.
Related Posts: