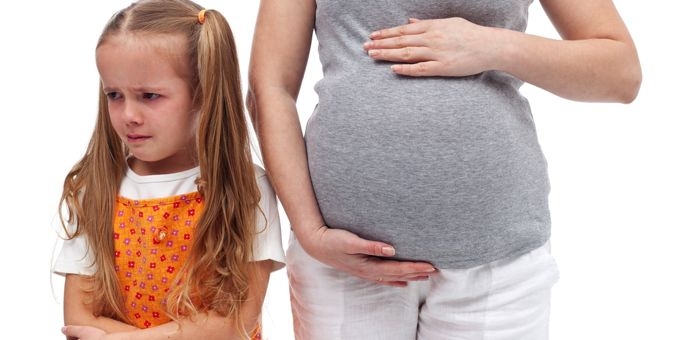 Helping children make way for a new sibling
Discover some practical tips and a new book aimed at helping children adjust to their new brother or sister.
Marcia Brady. Bill Weasley. Bart Simpson. What do these characters have in common? Answer: they are all older siblings who have had to make way for a new baby sibling.
For a firstborn child who has never had to share mummy before, welcoming a new sibling can be very exciting but also a bit scary. They might feel threatened or become anxious that they'll lose their mum and dad's attention.
So what can you do to minimise the impact on your firstborn? A few practical tips from The Raising Children Network are:
Tell your first child a few months before the birth to give them time to process the information
Show your child their own baby photos and discuss what they're doing in them
Include your child in brainstorming names for the baby
Encourage your child to make close friends – a study revealed that children with good friends socialise better with younger siblings
Before going to hospital, explain to your child where you're going and that you'll be back soon after the baby's birth
Ask your child if they have any questions – listen, be patient and give thoughtful answers
Another good idea is to read books that are about getting a new baby sibling. A helpful book fresh on the market is Wonderfully Madison. The book's author, Penny Reeve, was inspired by her own child's real-life experience of getting a new sibling. To break the ice, Lillian, then aged two, was to present baby Zachary with a gift. Lillian's reluctance to give away the gift became the premise of the book. (Lillian also owned an orange hat just like Madison.)
Introducing Wonderfully Madison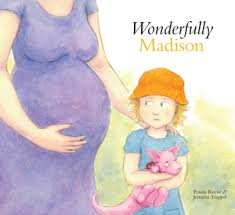 Wonderfully Madison is centered around a grumpy girl named Madison who is less than thrilled to bestow a gift on her new baby sister. Madison's angst to let go of her gift can be an indication of the inner emotions that second siblings face.
"Kids are often labeled as selfish," said Penny, "but the selfishness can come from a misunderstanding of where they're at and what's going on around them."
Madison comes to learn that she is, as Psalm 139 says, wonderfully made and loved by God. Penny said this was an important lesson to learn because it affects how we treat other people. "When we understand who God is, it spills over into our relationships."
Refreshingly, the book is not your typical Christian tale. Jemima Trappel, the book's illustrator, said that she was glad that her first book was fun with a naturally developed story. "Some children's books can be didactic and cliché but this one isn't."
Parents will also find the book quite relevant. "I really related to the book," Megan Oliver, mother of two, said. Megan explained that her eldest son Harrison, now four, experienced very similar things to Madison when baby brother Hayden, now almost five months, was born – for instance, staying with grandparents during the birth. Megan also said that the book "makes it basic and simple" for a first child to understand what's going on during that time.
The book launch for Wonderfully Madison took place at Menai Anglican Church on July 23 with approximately 60 adults and their children present. Penny performed a reading of the book and then signed copies along with Jemima. Both parents and children enjoyed the book, with Jemima explaining why, "This is fun and it's a great story in its own right".
Visit the CEP Store for more information and to view a preview of Wonderfully Madison.
For more articles from Growing Faith, subscribe to our monthly e-newsletter.
To hear about the latest books and resources from Youthworks Media, subscribe here.
Related Posts: