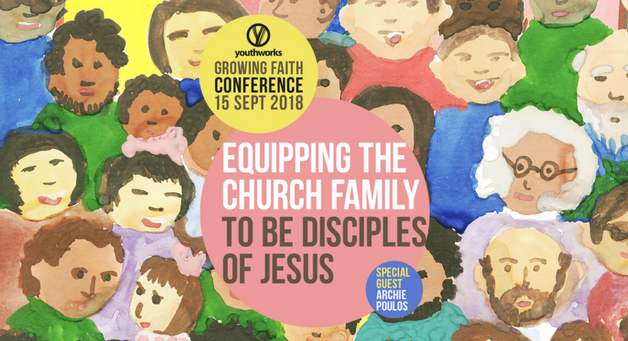 Growing Faith Conference
Equipping the church family to be disciples of Jesus with special guest, Archie Poulos
15 September | St Paul's Castle Hill | Special Guest Archie Poulos
Growing Faith Conference is about equipping the church family to be disciples of Jesus.
It is for the whole church family: children, youth, adults, ministry leaders, parents and grandparents. Our speaker, intergenerational service, electives and children's programs are all geared to energise and equip you to pursue intergenerational discipleship in your local church family.
Archie Poulos is our guest presenter in 2018!
Archie will be exploring the responsibility of one generation to teach the next the life of faith, and will explore some of the dangers and opportunities in intergenerational ministry.
Click here to learn more and register for the Growing Faith Conference.
For more articles from Growing Faith, subscribe to our monthly e-newsletter.
To hear about the latest books and resources from Youthworks Media, subscribe here.
Related Posts: