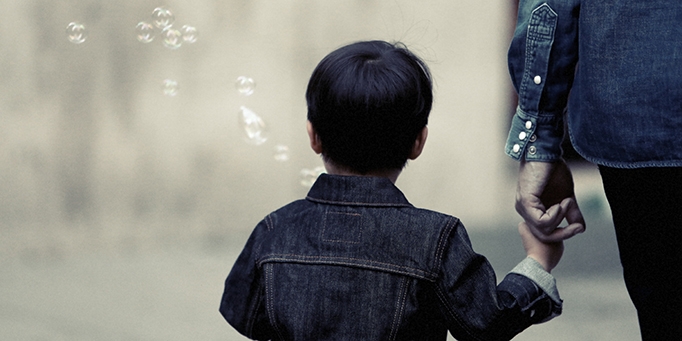 When are children old enough to serve at church?
Exploring the benefits of encouraging service from a young age.
What is your earliest memory of serving in a church? I asked eight different people from eight very different backgrounds and got a huge range of answers. Those converted in later life remember joining music or hospitality teams as their first steps into ministry. Those who grew up in the church remember serving from a very young age. One remembers doing welcoming with her parents, another helping her mum in kids church during the holidays.
Just last week at Morning Church I saw one of our year 6 boys putting out chairs and asked him rather jokingly, "Are you on the set-up/pack-up team now?" He answered me with a crooked smile, "Well I am going to do it some day, may as well begin now." He put me in my place. Why should I be shocked at our young ones jumping into service during their childhood. We often have to ask adults to serve, do the 'hard-sell'. Our children are different, they are hard wired for it. They'll automatically comfort a crying child or share a bible.
How can we as a church encourage children in their service of one another and our church? It's important because encouragement now leads to much fruit in the future. Consider the findings of a survey conducted in America which looked into how serving as a child translated into service in later years. Their findings included:
Adults who volunteered as children give more money and volunteer more time than adults who began serving later in life.
Two-thirds of adult volunteers began serving as children.
Those who volunteer as children are twice as likely to volunteer as those who don't.
Those who volunteered as youth and whose parents volunteered became the most generous adults when it comes to giving their time.
Makes you think, doesn't it?
What does God think of service?
He desires it, a lot. 1 Peter 4:10 reads, "As each has received a gift, use it to serve one another, as good stewards of God's varied grace". Or also in Galatians 5:13-14 God says; "For you were called to freedom, brothers. Only do not use your freedom as an opportunity for the flesh, but through love serve one another. For the whole law is fulfilled in one word: "You shall love your neighbour as yourself."
Our children are recipients of God's gifts and grace. Let's help them discover how they are wired to serve and give them the opportunity to do so.
What are some ways your family can encourage service at church?
Our kids serve already. A peek in any kids church classroom on a Sunday will show this for be true. Celebrate with your children when you see them sacrificing themselves for someone else.
Make it something you pray for as a family. Ask God to help you see areas of service.
Ask them to join you as you serve at church (where appropriate). If you're on morning tea, ask them to get the children's morning tea ready. If you're on welcoming, ask them hold the handouts.
Engage in intentional conversations about ways they can serve in kids church - packing up the toys, rearranging the room after the lesson, helping someone feel welcomed. Your intentionality will show them this is important.
Engage in a service project together at home. This could be as simple as going through your clothes and toys and donating them. Or as big as committing to a volunteer group together.
Finally, ask your child where they would like to serve and help make it happen.
Our kids are often the recipients of much service (just think of kids church each week, let alone all the things their teachers/parents do for them). Let's think how we can encourage our kids to take what is being modelled to them and own it for themselves.
For more articles from Growing Faith, subscribe to our monthly e-newsletter.
To hear about the latest books and resources from Youthworks Media, subscribe here.
Related Posts: