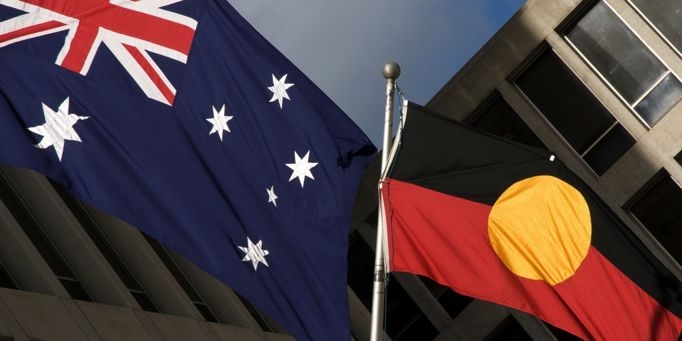 Reflections on Reconciliation Week
As God's people, reconciliation is our thing. It's our heritage. It's in our DNA.
Last week in Australia was National Reconciliation Week, which provides a chance to stop and remember the pain and suffering of Indigenous Australians under and after the White Australia Policy. It is a chance for us to mourn alongside our fellow Indigenous Australians for past injustices perpetrated against them. It is a chance to come together and hope for a brighter future.
A Strange Silence
The theme for National Reconciliation Week 2014 was Let's Walk the Talk. Sadly it appears that not much talk has happened. All week I wondered, where are Christians in this conversation? Isn't reconciliation a topic that Christians should be raving on about like a madman with a megaphone?
As God's people, reconciliation is our thing. It's our heritage. It's in our DNA.
Why Reconciliation?
God was willing to do whatever it took to reconcile us to Him. Read this amazing passage a few times:
But God demonstrates his own love for us in this: While we were still sinners, Christ died for us.

Since we have now been justified by his blood, how much more shall we be saved from God's wrath through him! For if, while we were God's enemies, we were reconciled to him through the death of his Son, how much more, having been reconciled, shall we be saved through his life! (Romans 5:8-10)
We were God's enemies and yet the Creator of the world became a man and died for us! We have been reconciled with God!
A Problem Solved
The pain and hurt felt by Indigenous Australians due to past and present racism and injustice seems bottomless. Can anything fix such deep hurt?
In a recent discussion with a group of Indigenous Christians, it appears that Government policies continue to fail. No matter what the Government does, no bandaid seems big enough to heal the wound.
Can there ever be reconciliation with Indigenous Australia? The Indigenous Christians answered a resounding yes! There is reconciliation in Christ!
In Christ we are all one. We are all in need of salvation and we will all eventually come before the throne of God in worship to our Saviour King (Revelations 7:9-10). In him, and only him, there is true reconciliation
A Solution Shared
As already mentioned, the theme for National Reconciliation Week this year was Let's Walk the Talk. Maybe, as Christians, a better theme is Let's Walk like Jesus. Jesus, the Prince of Peace (Isaiah 9:6) came bringing reconciliation. In the same way, let us and our families be bringers of reconciliation.
Prayer
One of the most important things we can do for Indigenous Australians is to pray for them. Pray that true reconciliation might be achieved and, more importantly, pray that they might come into a deep relationship with their reconciling Father.
Share
Share the good news of the reconciliation found in Jesus with everyone. The example of Jesus' reconciling work on the cross should be the main example for anyone attempting reconciliation.
Care
Get informed and be wary of racism. Don't judge others until you get all the facts and see them as Christ sees them: made in the image of God. If you see Indigenous Australians being treated unfairly then speak out.
Challenge
As Christians seeking to live like Jesus, are we willing to do whatever it takes to reconcile with each other? As a church, are we willing to do whatever it takes to reconcile with Indigenous Australians? Let us not be accused of inaction or idleness when Jesus, the Prince of Peace, was prepared to pursue reconciliation to the point of death.
For more articles from Growing Faith, subscribe to our monthly e-newsletter.
To hear about the latest books and resources from Youthworks Media, subscribe here.
Related Posts: