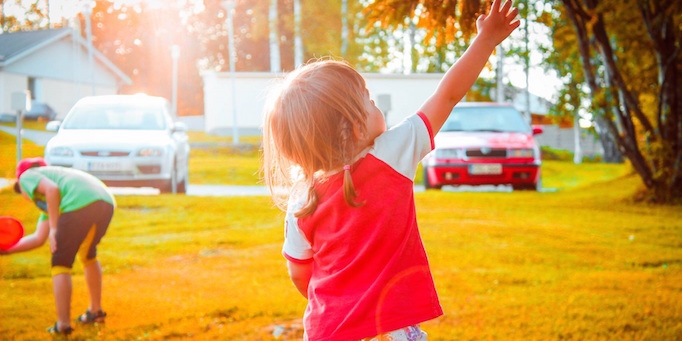 Loving families with additional needs
Four practical tips for showing love to all types of families.
Being a family with additional needs is not always easy. I know from experience.
I grew up having an adoptive brother with Down Syndrome and a foster brother on the autism spectrum. I myself have been in and out of hospital with ill health and now have hearing loss as a result of some of my health experiences.
There have been some very challenging times such as sleepless nights, stressful hospital stays, medication woes, and learning to continuously adapt according to our needs. On top of all this there is isolation. Not many people have the experience to know how to practically love families with additional needs.
Here are four ideas from personal experience and observation as to how families in the church community can practically love those families with additional needs.
Get to know the family
It's easy to be nervous and unsure of how to approach people with additional needs or how to care for them. However, take heart that many families welcome questions and are happy to answer anybody that shows interest in helping support the person with additional needs. It can be a lot to take in, and it may take time, but there is much appreciation for the effort given.
Offer respite
If you're able and willing, you may like to offer to spend time with the person who has additional needs to allow parents or carers some time to themselves. If that's not an option or some time is still needed to get to that step, as a family you can offer respite to the siblings who may not get to experience what may be considered to be regular family life. Offer to take them on outings with your family or have them over at your place – you may even be keen to take them on a holiday.
Listen and support
As mentioned before, being a family with additional needs can be isolating. Often during the time the person who has additional needs is at school or a day program, the parents or carers are at home cleaning, sorting, booking appointments, preparing food – all the things that may not be able to be done at other times. Sometimes it's appreciated when people come to visit to have a cuppa and spend time with the parents or carers who are often worn out and just need a friend. Pray with that person and keep encouraging them in their faith.
Welcome the families
There are a few reasons why a church may not have people who have additional needs in the church. They can be as simple as not having adequate physical facilities that are needed, to families feeling overwhelmed and uncertain of church members being willing to offer a community for such families to be a part of. As mentioned in point one, it can make a world of difference to take the time to welcome and get to know these people.
These are just a few ideas but I'm sure they would be very helpful ideas to help your family love other families who have additional needs. By the grace of God we can lean on him in all things and know that he is sovereign. In this grace, he has given us church community to love and support one another – which also includes those families who have additional needs. Pray for them, love them.
---
Bec Baines is the Children's and Youth Minister at St Paul's Anglican Church, Shellharbour
For more articles from Growing Faith, subscribe to our monthly e-newsletter.
To hear about the latest books and resources from Youthworks Media, subscribe here.
Related Posts: