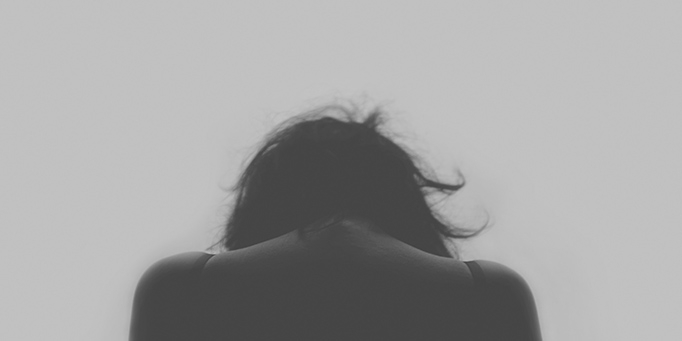 How to care for teens with eating disorders
Eight ways to support your teen if they're struggling with their relationship with food.
I'd excuse myself in the middle of a prayer meeting and make myself throw up in the bathroom. I'd lead Bible studies in the day and sit alone at night eating beyond the point of no return. I could no longer taste the food but I knew when I stopped eating I'd feel the guilt and make myself throw up. I pleaded with God for help. I said sorry. I asked him for more self-control. I promised myself I wouldn't do it again. Still the next day, the cycle of fasting, binging, and purging continued.
This was the end point of years of disordered thinking and eating. I was a Christian who wanted to serve God with my life, but something was wrong and I didn't know how to fix it.
If you suspect your daughter or son has an eating disorder, you may feel equally at a loss. You pray for them. You try to talk to them about it. Still it's not getting better and you don't know what else to do.
What's really the problem?
Psychologists explain that eating disorders are the result of distorted thoughts and feelings about self with a particular emphasis on body image and food.
"People with eating disorders use food to deal with uncomfortable or painful emotions. Restricting food is used to feel in control. Overeating temporarily soothes sadness, anger, or loneliness. Purging is used to combat feelings of helplessness and self-loathing. Over time, people with eating disorders lose the ability to see themselves objectively and obsessions over food and weight come to dominate everything else in life." (Source)
Like all distorted world views, eating disorders are ultimately a manifestation of distrust in God and His word. In the case of eating disorders, this distrust revolves around self-worth, identity, and how to deal with negative emotions.
Through my variations of eating disorders, I was obsessively looking for worth and comfort outside of Jesus. This is a form of idolatry, and to some extent, what we all do. The trick is most of us manage to spread our idolatry around between work and sport and sex and shopping and family etc. It's only when we get stuck on one idol it becomes less easy to white-wash into a socially acceptable shrine.
Secular therapies can be successful (and indeed useful) in helping someone with an eating disorder change their thoughts and behavior so they no longer obsessively revolve their identity and pleasure around food and body image. But as Christian parents, we have the indispensible role of teaching and showing our children the gospel of grace that will minister to the root cause of the eating disorder.
With this in mind below are some suggestions that may, God willing, be useful to you and your teenager.
8 ways to support your teenager with an eating disorder
1. Pray for your teenager
Pour out your concerns for your teenager. Tell God your fears for them, confess your feeling of helplessness or thoughts of your own guilt about the matter. Ask Him for wisdom, patience, and strength. Ask Him to provide your family with the help it needs. Ask him to be working in your daughter/son to conform their mind and heart to His. "Cast all your anxiety on him because he cares for you" (1 Peter 5:7).
2. Do not comment on his or her physical appearance
Any comment negative or positive about your child's body can be construed to affirm or motivate their disordered eating. Saying "you're not fat" reinforces the idea that being "fat" is something to be avoided. Saying "you're too thin" affirms that their efforts are paying off and can also create anxiety that they must keep up such thinness. Saying "you look healthy" will often be interpreted as "I've put on weight, I'm not thin enough." Any comment on your child's physical appearance reinforces the idea that the way they look is important and people are taking note of it.
3. Avoid food fights
It's hard not to show strong emotions when someone you love is in trouble. But arguing about food and meals will only exasperate your teenager's negative relationship with food. Keep inviting your son/daughter to have wholesome meals with you. Explain you'd enjoy their company at the dinner table. But try to avoid coercion or arguments about it.
4. Do something fun with them
Though they may express the contrary, your teenager still needs and wants to spend time with you. Try to do something with them they like doing. It could be something as simple as online gaming or as extravagant as a helicopter flight. Getting out of the rut of your normal interactions and enjoying each other's company will strengthen your relationship and put you in a better position to support them.
5. Start a holistic conversation with you teenager
In a way that feels as natural as possible for your relationship with them, ask how they are going? Really ask, and listen. One word answers may be expanded on given enough time. Or perhaps they will come back to you another day with the real answer. The answer may not be what you are expecting. It may have nothing to do with food or body image. If you listen with empathy rather than judgment or criticism you will be opening up the way for them to be honest with you.
You may also express some of your observations and concerns about their relationship with food. Remember not to make it about their physical appearance. Some helpful phrases may be: "How does eating make you feel?" "I've noticed your appetite has changed recently," or "Are you happy with your relationship with food?"
6. Seek specialized professional help for your teenager you suspect has an eating disorder
If he or she is seriously malnourished, depressed or suicidal, it is important that you seek medical treatment immediately. If your teenager is not in immediate physical danger, psychologists and counselors who specialize in eating disorders will be of great help to you and your son or daughter.
If your loved one refuses to see someone, then go yourself – they will be able to provide you with invaluable insight and guidance on how you can care for your teenager with an eating disorder. If the first professional you meet with doesn't seem to help, try another one.
7. Remember to shepherd your teenager
Sometimes just providing the daily essentials for our children can seem onerous. Yet it is important that Christian parents do not forget their special calling to lead their children in the way of the Lord.
Perhaps this is something you have neglected or has been frustrated in the past, nevertheless today is a new day in which God's mercies abound. Set aside some time with your teenager to pray, read the Bible and discuss a Biblical worldview with them.
Here is a sample of Bible passages worth pondering regarding human worth, guilt, forgiveness and Christian identity and purpose.
Genesis 5:1-2
Psalm 139:13-16
Psalm 147:1-5
Romans 8:1-17
Romans 12:1-2
Ephesians 1:1-14
Ephesians 5:1-20
1 John 1:8-9
Ask your pastor or a respected Christian friend if you feel you need further guidance shepherding your teenager.
8. Remember the gospel of grace
The truth is, all of us parents have sinned against our children (1 John 1:8). Often our sin is unintentional and something we are not aware of. So it's worth pondering if you have in some way contributed to their distorted beliefs and feelings about themself and food. If so, spend some time with God confessing your sin. If necessary, apologise to your teenager. Above all, trust the beautiful truth that because of Jesus' death and resurrection "if we confess our sins, he is faithful and just to forgive us our sins and to cleanse us from all unrighteousness" (1 John 1:9).
A final word
I no longer binge, purge or fast. I see food as something both nurturing and enjoyable but it is not something that I obsess over. I still struggle with tying up a sense of worth with physical appearance. My heart still tends to stray from trusting and worshipping Jesus as he deserves, even as I understand more and more how beautiful and trustworthy He is.
As you and your teenager walk amidst the darkness of this world I pray you will cling to the Light of Life.
All things were made through him, and without him was not any thing made that was made. In him was life, and the life was the light of men. The light shines in the darkness, and the darkness has not overcome it. John 1:3-5
For more articles from Growing Faith, subscribe to our monthly e-newsletter.
To hear about the latest books and resources from Youthworks Media, subscribe here.
Related Posts: