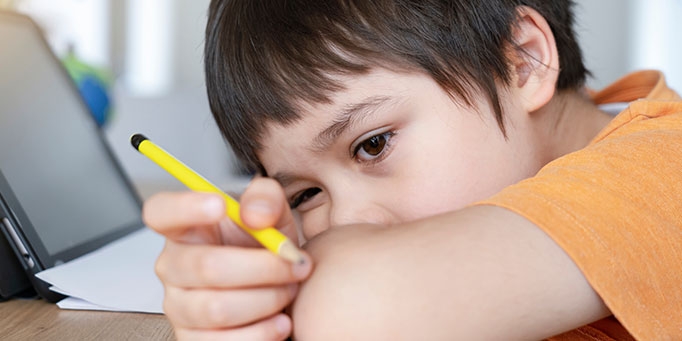 Hot spot parenting: is God in lockdown?
An interview with Clara Drike Sanchez from Guildford Anglican Church.
You and your daughter live and go to church in a 'hot spot' LGA. Have many members of your church community contracted Covid-19?
I know five people from our church and four other friends who have contracted Covid. One lady from our church was in ICU for a number of days as she was struggling to breathe. My friend's son is only 11 and the fittest child I know but he was very sick for a week or so and was also very short of breath. He's much better now. Another brother-in-Christ has been in hospital for over a week and is still unable to speak.
What sort of support did those families need when the adults and/or children had Covid-19?
With lockdown it is very hard to provide the physical support that we, as a church, usually would to those who are sick. Lockdown can't stop us praying, however, so we continue to pray for those affected daily and call or message them regularly to check up on them. This encourages and reminds our friends with Covid that they are loved and in our prayers. Sending meals to them via online platforms is also helpful, and getting groceries delivered to their door.
What are some creative ways that the members of your church have been connecting with and supporting one another?
Our church has been livestreaming our services each Sunday morning on YouTube. Members add good morning comments to the chat and get live shout outs by the ministers which is fun to hear.
We also have a church WhatsApp group where members regularly send messages, prayer points and encouraging Bible passages throughout the day. I love our WhatsApp group as it makes us all feel more connected despite being physically separated.
Many Bible study groups have also gone online so we can continue to study God's word each week through the platform of Zoom. Different groups also use Zoom to play online games and I sometimes organise an 80s dance party on Zoom where we dance the night away! We are in the process of planning a whole church family trivia night as well, which we are looking forward to.
Our Senior Minister is a great 'people person', so he is constantly reminding us to reach out to each other. Phone calls, text messages, video chats and letters are common. For those who enjoy being creative (like me), we like to make little handmade goodies to send in the post. I recently painted some water colour flowers that I turned into fridge magnets with a Bible scripture on them. I'm hoping they brighten up the day of those who receive them!
How have the children in your church been coping? What are they finding hard?
I think the children are coping differently depending on their ages and personalities. My daughter is 10 and is usually very social. However, she is also very creative, so she has embraced the lockdown as it has given her more time to tinker about and make things! I have heard from families with younger children that it is getting harder to keep them entertained at home. They are running out of ideas of what to do with them! Plus kids just want to play with their friends, which they cannot do right now.
Learning from home has probably been the hardest for most families, especially families with multiple children. Guildford isn't the most affluent of suburbs, so having enough devices for all the kids to do their schoolwork is one challenge. Also, parents are juggling working and supporting their children with their schoolwork, which is understandably stressful at times.
How has God been helping you to cope in these times?
I continue to trust in God's sovereignty and plan in this whole pandemic. I keep reminding myself of his promises in the Bible and I keep connected to him each day through prayer and reading his word. Whenever I get sick of being cooped up in our small apartment or life feels overwhelming, I look up and call out for help. I repeat different Bible scriptures in my head to keep me calm and draw my strength from Christ each day. I am certain that God is using this time in all our lives to draw us closer to him. I used to live such a busy life, but I know God wants me to be still and know that he is God, and he has everything under control.
You wrote a children's story, 'Is God in Lockdown?', to help children to trust in God in these times. Why did you feel compelled to write it?
I was laying in bed one night and had a sudden clear thought to write a kids' story about whether God could be in lockdown. All these ideas were rushing through my mind, so the next night I started writing and by the next morning I was done! It was like the words and rhymes just came together so smoothly that I knew it was God's grace and guidance that helped me write it.
My daughter has been wrestling with knowing that God is good but trying to reconcile that with all the bad things happening around us lately. She was originally my target audience—I wanted to remind her that God is still working and in control. I then thought the other kids at church would also find it encouraging, so I wanted to share it with them as well.
What would you say to parents who are struggling to stay calm and trust God?
I would encourage fellow parents to keep their eyes fixed on Jesus each day. Paul reminds us to be anxious about nothing and pray about everything (Philippians 4:6). We all know that God is in control and that nothing happens outside of his sovereign rule, so let us continue to trust in him and find the joy and blessings in each day he has given us. Try to avoid watching the Premier's update each day and getting caught up in Covid stats and figures. Instead, spend your time wisely on prayer and reading God's word to sustain and strengthen you. Remember our children learn more from what they see us doing than from what we tell them—so let's remember to stay calm and trust God so that they can learn to do the same.
You're also a teacher—what would you say to parents who are feeling overwhelmed by the task of supporting their kids' online learning?
As a primary school teacher, I know how much parents are feeling pressured to help their children with online learning while juggling their own work commitments. I would love to encourage parents to go easy on themselves and their children at this time. Remember that everyone is in the same boat and your child is not 'falling behind' compared to their peers. Any learning is better than no learning right now, so please be realistic and don't set such high expectations on yourself or your children.
Teachers are being very flexible so discuss options with them to get more learning done after hours or on the weekends if that suits you best. Also remember that learning extends beyond schoolwork. There is learning to be had in developmental play, helping with chores and cooking, being outside riding bikes and scooters and in spending quality time with family!
You can find Clara's children's story, 'Is God in Lockdown?' here.
---
**Would you like to know how to talk with your preschooler about bodies, gender and sexuality? Patricia Weerakoon is working on a new resource for this age group, but she wants to know your thoughts. To help us create the resource you need, please fill out this brief survey.**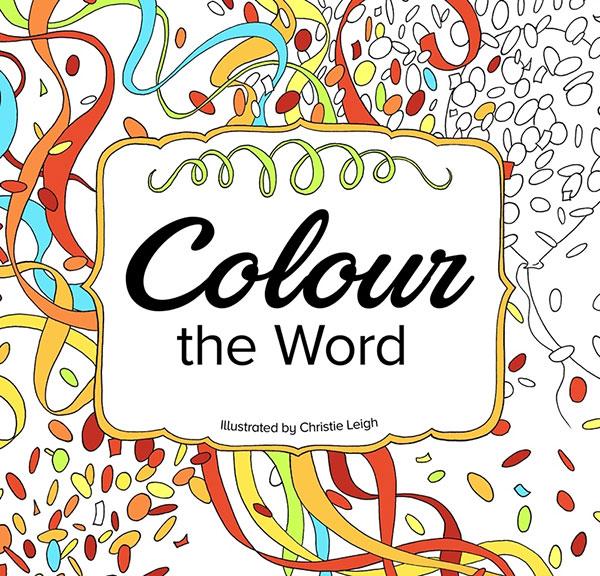 Colour the Word
Be inspired and take time out to colour and create with these beautiful hand-drawn illustrations featuring some of the Bible's most uplifting words.
For more articles from Growing Faith, subscribe to our monthly e-newsletter.
To hear about the latest books and resources from Youthworks Media, subscribe here.
Related Posts: