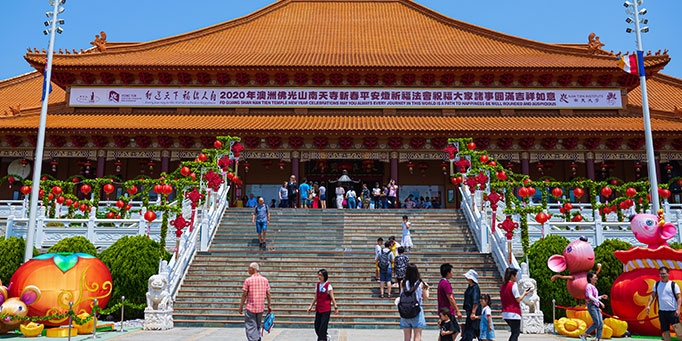 Vivek Patel Photography / Shutterstock.com
Growing kids' faith by engaging with other religions
Three ways to learn about and pray for those of other faiths.
When my sons were one and four, our family lived in China. There was lots to learn about the Chinese culture—so much that we didn't even scratch the surface in the 18 months we were there. But there was one cultural event that stuck out to me and that I still think about: Tomb Sweeping Day (Quingming).
On this day, family members take a visit to the graves of their departed loved ones, offer prayers to them, and burn incense as well as paper effigies of things they would like to send to their loved ones in the afterlife. In the past, it used to be 'spirit money' but as times have changed, loved ones now burn images of iPhones, X-boxes and Playstations.
In the year my family and I were in China, this event happened to fall on the same weekend as Easter. The contrast between the uncertain hope of the Chinese afterlife and the certain hope of heaven that Christians have because of Christ's empty tomb wasn't lost on me.
We've been back in Australia for five years now. Living in southern Sydney, we don't experience as much cross-cultural interaction, so I've spent less time preparing my sons to think about the wider world and how the message of the cross interacts with it.
Just the other week, we invited my son's friend and his mum over for a playdate. As it was on a Saturday (and we go to church on Saturday afternoons), we invited them to come to church with us afterwards. My friend graciously declined saying 'I'm a Buddhist'. I have to admit, I don't know much about Buddhism at all. I asked her a few questions, but I want to start thinking about how to help my son engage with his friend from another religious background. I've come up with three 'spaces' where my family can be engaging with people from other religious backgrounds: in the home, in the street and in the world.
In the home
In the home is the place of individual engagement. When my friend said she was a Buddhist, my first response was to say that she's still welcome at church. My second response was to ask about her spirituality, what it means to her and how it helps her.
Engaging with individuals is best done by building relationships and asking questions. Sharing a meal with people allows you not only to learn about their world view, but to model what your uniquely Christian world view looks like, too. I'll never forget the first time I had dinner at my friend Diane's house when we were in primary school. The family held hands and prayed before dinner. This had a profound impact on me, since I was growing up in a house where God's name wasn't mentioned and the Bible wasn't opened. Seeing a family pray together made me realise that this thing we do in SRE lessons (pray) and the God we learn about there is a God you can relate to outside of school, too!
Engaging in the home allows you to learn about others' religious beliefs, but also gives you a chance to share your own.
In the street
The second space to engage with other religions is the street. I don't mean street-corner preaching—I mean getting to know the people in your local community and participating in their different cultural practices. This might be attending an Eid celebration with your local Muslim community after Ramadan, or it might look like seeing what Lunar New Year events are being held at your local community hall.
Cultural and religious groups often hold open days—the Nan Tien Temple near Wollongong holds them, and so do many local mosques. If you have a large population in your local community who have different religious beliefs (the forthcoming Census will give you up-to-date information on this) it would be helpful to further your understanding at the local level.
Could the converse happen to us? What are our churches doing to provide information to those in our community about who we are, what we believe and why it's so important to us?
In the world
The final space I want to encourage my family to engage with people of other religions is through supporting world mission. Over the last 25 years, my church has supported missionaries in all parts of the world. By learning about these countries, praying for and supporting our missionaries, my family can learn what makes Christianity distinct and send the hope of the gospel far wider than we will ever travel.
There are books and resources that can help you have a global view in your family prayer times. Operation World and Window on the World (a family-friendly version) have lots of information about the different people groups across our world and their gospel needs. The newly-released A Doubter's Guide to World Religions by John Dickson is also a really helpful starting point. It can help you to learn about other faiths yourself, and then start a conversation with your children about why Christianity is different and worth believing.
… and in our children's hearts
By engaging with other cultures, you will open yourself up to your kids' tricky questions—but that's OK—it's an opportunity to affirm what is good and true about the Christian world view.
Your children might ask, 'Do other religions believe in real "gods"?' You could help them to understand the Bible's perspective by reading them the story of Elijah and the prophets of Baal in 1 Kings 18. Or you could use verses like Jeremiah 2:11:
'Has a nation ever changed its gods?
(Yet they are not gods at all.)
But my people have exchanged their glorious God
for worthless idols.'
You could also read how Paul engages with the 'religious' people of Athens in Acts 17:16–34:
'The God who made the world and everything in it is the Lord of heaven and earth and does not live in temples built by human hands … From one man he made all the nations, that they should inhabit the whole earth … God did this so that they would seek him and perhaps reach out for him and find him …

'Therefore since we are God's offspring, we should not think that the divine being is like gold or silver or stone—an image made by human design and skill. In the past God overlooked such ignorance, but now he commands all people everywhere to repent. For he has set a day when he will judge the world with justice by the man he has appointed. He has given proof of this to everyone by raising him from the dead.' (Acts 17:24–31)
Finally, your children might wonder how we can be sure that Jesus is the only way to God. Firstly, we can tell them what Jesus told his disciples: 'I am the way, and the truth, and the life. No-one comes to the Father except through me' (John 14:6). Secondly, we can show how Jesus' resurrection (witnessed by over 500 people, according to 1 Corinthians 15:3–8) makes him utterly unique among the 'gods' that people worship.
By taking opportunities in these three spaces—the home, the street and the world—our families can learn about and pray for people of different religious backgrounds to our own. And by answering our children's questions, we can encourage them to keep worshipping the one true God in their hearts.
---
Before training for ministry, Jenn taught courses in English Literature, History and Cultural Studies at universities in Australia and China. Jenn's former ministry roles were in SRE, and she was a member of Youthworks' Ministry Support Team until December 2021. Jenn now serves as the Children's Minister at Jannali Anglican Church in the South of Sydney where she lives with her husband and two children.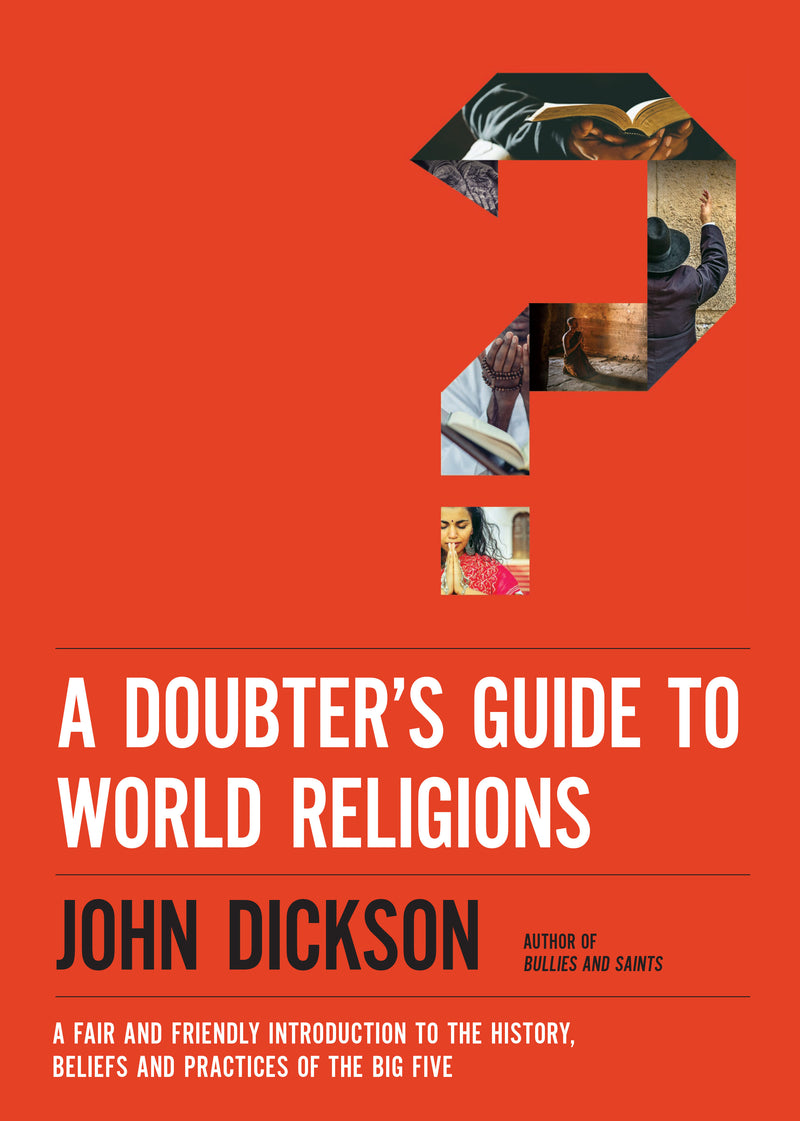 Doubter's Guide to World Religions
The world is a very religious place. Wherever you look, people are worshipping, praying, believing, following, even dying for their faith. But are all faiths the same? Do they all call on the same God using different names?
For more articles from Growing Faith, subscribe to our monthly e-newsletter.
To hear about the latest books and resources from Youthworks Media, subscribe here.
Related Posts: