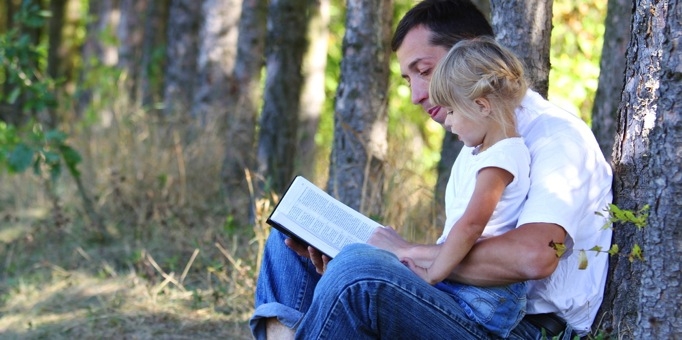 Gospel Centred Family
Our reviewer found this book so helpful, he started giving it away to other parents.
Early last year, I was invited to attend a church on the South Coast on NSW to present a children's talk and preach the sermon. As I considered what to preach on, I thought of that wonderful passage in Deuteronomy 6, about who our God is (he is ONE), about our response to him (we are to love him with every fibre of our beings), and the responsibility of the older generations to pass on this message to younger generations. As I began my preparation for the sermon I recalled seeing the book Gospel Centred Families which had been on our bookshelf for a few years! I wondered whether it would have any helpful insights into what I would be talking about.
Would it ever!
This book is an absolute gem. Each chapter is short and easy to read and is set out in a simple format. In each chapter a principle is explained, then a thought-provoking 'real-life scenario' is given. Each chapter then points us to the Bible, unpacking what that may mean in the 21st Century. Finally, there is a series of questions for further reflection. I read through the whole book in a few hours (and I'm a bit of a plodder when it comes to reading). I also went on to read through the book a chapter at a time with my wife.
I was so excited about the book that my organisation Quiz Worx purchased a whole bunch of them for me to give away to the parents of the churches I visit.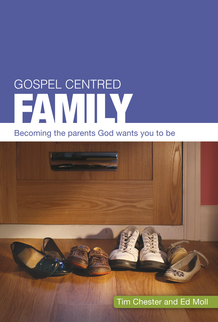 Our local church also used this book as a basis for running a parenting group. We had 4 sessions, encouraging everyone to read a section of the book before each session. We then discussed what was written and how we could apply it to our lives.
As with any church, our church has parents with a number of different parenting styles. As such, some methods described by the authors differed from the chosen methods of our parents. Yet at the same time, all who read it still considered it a helpful book and a great way to initiate conversation and thinking through issues.
I have looked at different parenting books (probably not enough!), but I often end up feeling more discouraged than encouraged, as they continually show me my faults as a parent. This book will also do that – it highlighted a number of my failings as a parent (do I show enough grace to my children?). But one of the things I love about the book is that it really is, as the title claims, Gospel-centred. So while my failings were highlighted, I was also constantly pointed back to the gospel of grace – which is sufficient for my failings as a parent as well as in every other area of my life. Tim Chester is a master of doing this!
I highly recommend this book for any parent to read, but also for those who are NOT parents. The last section especially can be an encouragement that the task of raising children who are focused on Jesus is not solely the responsibility of parents, but the church community (the bigger family) as well.
Click here for more information on Gospel Centred Family.
About the author: Matt Gorton is co-founder of Quiz Works, an organisation which shares the message of Jesus with kids and equips others to do the same.
For more articles from Growing Faith, subscribe to our monthly e-newsletter.
To hear about the latest books and resources from Youthworks Media, subscribe here.
Related Posts: