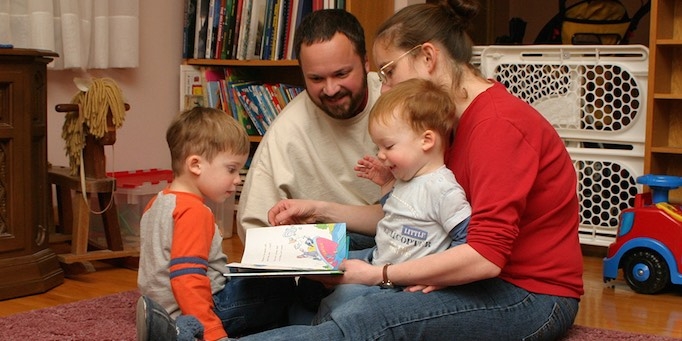 Family Bible time in 10 minutes
The author of 'Bible Bites' shares how in just a short time, you can deepen your family's time with God and each other.
The reality is, family devotional times will not just happen – you have to work at it and prioritise your time.
There will be many reasons to put them off: favourite TV programs, organised outings, tired children and frazzled parents will all get in the way.
In our family, we find that we go through stages. At times, we seem to manage our family devotional times well, spending time reading the Bible together each night after dinner. However, once our routine is interrupted, it can be very difficult to get started again!
Can you find 10 minutes?
To begin, set a realistic time aside on a regular basis. If each night is too much to maintain, try for once or twice a week. Try to protect this time from interruptions or distractions. I'm certain that if you make the effort to get started, you will find that your family devotional time together will soon become most treasured.
When we wrote Bible Bites, we tried to keep each day's devotion to a ten minute time frame. Each devotion is based around a biblical theme with a key memory verse. The biblical themes expose a 'big picture' of the Bible, which outline God's purposes and promises.
It is important to see the Bible as a whole and to understand how the different books and themes fit together. Taking this approach will help foster an understanding of God's plan for his people. If you decide that daily devotions are too difficult to maintain, you can still acquire an understanding of biblical theology by simply following the material sequentially on a less- frequent basis.
Start with a memory verse
Having devotions that are structured around a memory verse is a deliberate approach to help family members learn the word of God. There have been so many occasions in my own life when I have wished that I could recall a verse saying, 'Oh, it says somewhere in the Bible that ...'
Knowing God's word is important; it's the means through which God communicates with us. To know God's word is to know God!
Learn memory verses yourself! Make it a family challenge and have tempting rewards for the person who can recite the verse first – no chores for a day, a special back rub or a choice of outing are all enticing rewards! This is a time to foster positive family interaction!
Share ideas and create a positive family time
Look for opportunities to let everyone share their ideas and questions. Bible time should be a 'safe' place where everyone feels comfortable to ask questions, and to openly express concerns, doubts and ideas.
Never chastise a child for speaking the truth and don't be afraid to admit that you are unsure of an answer. (You may need to research it or ask your minister or pastor – but be sure to get back to the child with an answer.) Learn together! God is big and can handle our concerns, doubts and fears.
An additional element of a devotional time is to consider how your lives may be changed because of what you have learned together. The book of James tells us that faith without deeds is dead (James 2:26b). Try to make your devotional time about gaining knowledge and learning how to live as God's people. If we say that we love God, then our lives should demonstrate it. Think of ways in which your family may live out their faith together.
Finish with prayer
We finish our devotions with a focus on prayer. To communicate openly with God is a privilege and builds intimacy in our relationship with him and one another. The aim is to get all family members, regardless of age, openly communicating with God. Again, be honest in prayer, creating an environment where everyone feels comfortable. Support each other in prayer. Always pray 'vertically', communicating with God. Never use prayer to manipulate or coerce 'horizontally'.
Whether you use Bible Bites or another devotional tool, I pray you'll be able to find the time to help your family grow in love and knowledge of God, and in love and knowledge of each other!
---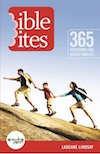 Edited excerpt from Bible Bites by Ladeane Lindsay.
During Marriage Week, from September 13–19*, we're taking 25% off marriage books to help you and your spouse strengthen your marriage and your family!
For more articles from Growing Faith, subscribe to our monthly e-newsletter.
To hear about the latest books and resources from Youthworks Media, subscribe here.
Related Posts: