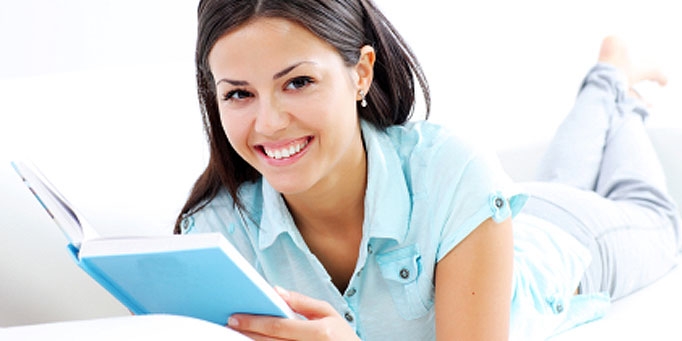 Book Review: Books that celebrate motherhood
What books have helped me communicate that I love my children desperately, ferociously, day-in-and-day-out? Sarah Condie looks at a wide range of books that celebrate being a mum and help us to show our love to our kids.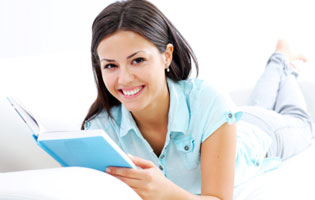 Our family has a rule that we are not allowed to talk about birthdays until one month before the date. Mother's Day falls under a similar rule. In the past, when my children have asked me what I would like for 'Mother's Day' or for my birthday, my response has been the same: 'I would like a happy peaceful family for one day – no scritching or scratching'. My children were not especially unruly or demanding, but to me this was the greatest gift they could give.
There are a number of children's picture books that depict the life of a mother with small children. My favourite is Five Minutes' Peace by Jill Murphy. Mrs Large is an elephant whom I love, particularly as she has 'wibbly wobbly bits'. One morning, when she gets to the kitchen and sees the sight of her children having breakfast, she decides she has had enough and retreats to the bathroom with a cup of tea and the morning paper to have five minutes' peace. The peace is interrupted repeatedly – it is humorous. My then two-year old son responded to this book with 'peace gone Mummy'. When I ever said to my children, 'I just want five minutes' peace', they seemed to understand my desire.
Harriet, You'll Drive Me Wild! by Mem Fox is a story about Harriet and her mother. 'Harriet doesn't mean to be pesky. Sometimes she just is. Her mother doesn't mean to lose her temper. Sometimes she just does. But Harriet and her mother know that even when they do things they wish they hadn't, they still love each other very much.' This is the message I still long to communicate to my children. Today they are 23, 21 and 17, they are all at home, and their behaviour still can annoy. I can still lose my temper and I still long for five minutes' peace. Isn't that just part of being a mother?
What books have helped me communicate that I love my children desperately, ferociously, day-in-and-day-out? Regardless of their words, their behaviour or the choices they make, do they know I love them as Christ has loved me? Four picture books that capture the love a mother has for her child (and I read each of these often to my children when they were little) are:
The Runaway Bunny by Margaret Wise Brown. A little bunny wants to run away, but his mother insists that no matter where he runs, she will run after him. The illustrations include full-colour and black and white drawings. They are exquisite and support the story beautifully.
Koala Lou by Mem Fox. This is a delightful story about a young koala that is loved deeply by her mother: 'Koala Lou – I still love you', even when Koala Lou feels she has not lived up to expectations.
Guess How Much I Love You? by Sam McBratney. This is a wonderful story in which little nutbrown bear and big nutbrown bear compare how much they love each other. Big nutbrown bear's love is always just a little larger.
Love You Forever by Robert Munsch is about a young mother who holds her newborn son and sings to him:
'I'll love you forever,
I'll like you for always,
As long as I'm living
My baby you'll be.'
The story follows this mother as her son grows up until he becomes a father himself. Despite the son's behaviour, the mother has continued to love him. This is a song I used to sing to my children – and I still do – if they will let me.
Some other picture books that express and communicate the love a mother has for her child include:
Owl Babies by Martin Waddell. One night the baby owls discover their mother has gone and they wonder what has happened to her. The littlest owl repeatedly says, 'I want my mummy!' When she eventually returns, she asks them what all the fuss was for – 'You knew I'd come back'. This is a book that helps a mother explain to her child that she might leave them for a while – for crèche, for work, for whatever – but she will always return.
When the Teddy Bears Came by Martin Waddell talks about the arrival of a new baby in the family life of young Tom. There are numerous bears given to the new baby but the story is really about Tom working out whether there is still room for him in his mother's affections. There is a lovely moment when she hands the baby over to her husband and scoops Tom into her lap.
A picture book that expresses a child's love for her mother and what she is willing to do for her mum is A Chair for my Mother by Vera B Williams. This book tells the story of Rosa who lives with her mum and grandmother. A fire destroys their home and they lose everything. Rosa's mum works full time as a waitress and comes home very tired. They have a jar into which Rosa puts half of what she earns while helping at her mother's work and her mother puts her tips – but it takes a long time to fill this jar. Rosa wants to buy a large comfortable chair for her mother to sit in when she comes home from work so she can rest her feet. The illustrations are rich and inviting, and they capture the relationship between the mother, daughter and grandmother – they are poor, but they have each other and together they survive this tragedy.
The Doorbell Rang by Pat Hutchins captures family life. Ma has baked some cookies for Sam and Victoria: they look and smell as good as Grandma's. The doorbell rings. Again and again and the batch of cookies is shared with each new guest until the doorbell rings again with no cookies left to share. Grandma saves the day. A story that celebrates hospitality amidst chaos – the mum is a woman who attempts to manage the disarray of life with much aplomb.
What about books for older readers, particularly teens? This is a little harder. So often, the mother is not the central character but is simply there. She may be the backbone of the family but she is usually fairly understated. Older children are not overly appreciative of mothers and would much prefer to spend their time with friends. This is a hard time for mothers. However, there are books where the role of the mother is captured sympathetically and helpfully. These books include:
Little Women and Good Wives by LM Alcott. These are really stories of Meg, Jo, Amy and Beth, but Mama is always there. She is the one who keeps the family going.
The Prairie series of books by Laura Ingalls Wilder. This series of books about the Ingalls family growing up in the 1860s in Kansas, Minnesota, and finally the Dakota Territory, are really about Laura and her sister, Mary. However, there is also their mother in the background who does much to keep the family together.
L'Abri by Edith Schaeffer. This is the true story of the Schaeffer family as told by Edith, the mother. It is inspiring and moving.
Looking for Alibrandi by Melina Marchetta. Again, this is the story of Josephine who is 17, and one of the themes is the relationship she has with her mother.
You might find these books at your local public library. You can always request that these titles be purchased. If you want to buy them, you can find or order at your local bookstore or online via The Book Depository or Amazon.
I am sure that there are many other titles that you, as a reader, could add to this list. I would like to wish all mums a very happy Mother's Day. Remind yourself daily that you are doing a good, admirable job that is unique and God-given, even when you feel like a complete failure. God forgives us and his mercies are new every morning – what a relief and blessing!
For more articles from Growing Faith, subscribe to our monthly e-newsletter.
To hear about the latest books and resources from Youthworks Media, subscribe here.
Related Posts: