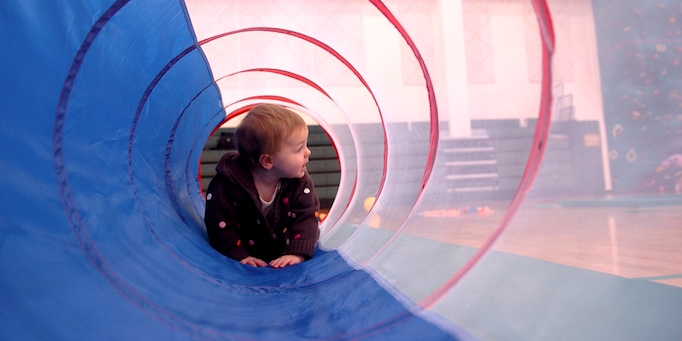 Bible study or playgroup?
Penny Morrison shares how busy parents and carers can combine both into one great morning.
If you could only go to one or the other, which would you choose: Playgroup or Bible study group?
Have you had to choose between these two? Do you go to both?
At many churches, this is a problem. The plan is for Christian parents and carers to invite their playgroup friends to Bible study. But many people only have one free morning in the week, so they have to choose.
Competing Priorities
Personally, I want to prioritise being part of a small group where I read the Bible and discuss it with other Christians and pray together. I have found this type of group so beneficial in my growth as a Christian, that I think it's essential if I am going to keep growing.
But I also think evangelism is important. It's not an optional extra for the church. How could I not be involved? I long to see people come to Christ.
Has this been an issue at your church? How can you solve it?
At my previous church, we decided to combine it all into the one morning. I suggested the idea to friends at my current church, and I was thrilled when they all agreed. We have just begun our new group: DynaMites Music. It looks something like this:
09.30 – 10.10: DynaMites Music group
10.10 – 10.45: Morning tea
10.45 – 12.00: Optional Bible group (with free child-minding)
How does DynaMites work?
We begin with the music group, which is a fun activity to do with the kids. We've got percussion instruments, scarves and a parachute to make it extra special. And it's natural to include Bible stories and songs amongst the other music activities.
Each week, the kids and parents get to hear a little bit about God or Jesus. If they are interested in hearing more, then they can stay on for the Bible group after morning tea.
I thought I would need to do the child-minding, and so was thinking of joining a Bible study group on another day. However, I asked around and two older ladies from church volunteered. We are so thankful to God for this!
A positive start
I have been surprised at how many women have joined DynaMites Music. After only 5 weeks, we have 10 regular members, and other visitors have said they will return. It's obviously what people in our area are looking for.
Some mums go home after morning tea, but others stay for the Bible group. Already some women from church who had never been to Bible study have joined, and a woman who has never been to church is coming too.
Would it work at your church?
Dynamites is working so brilliantly, I want everyone to hear about it. That's why I've created a set of resources to help you create something similar at your church.
Perhaps you have thought up a different idea to suit your situation, or you have some questions about this approach. If so, I would love to hear about it. I'm so excited about my group and the ability it has to grow followers of Jesus. I hope other churches will begin groups like this too.
Visit Penny's blog to explore all the DynaMites resources.
---
Image with permission from USAG Humphreys.
For more articles from Growing Faith, subscribe to our monthly e-newsletter.
To hear about the latest books and resources from Youthworks Media, subscribe here.
Related Posts: