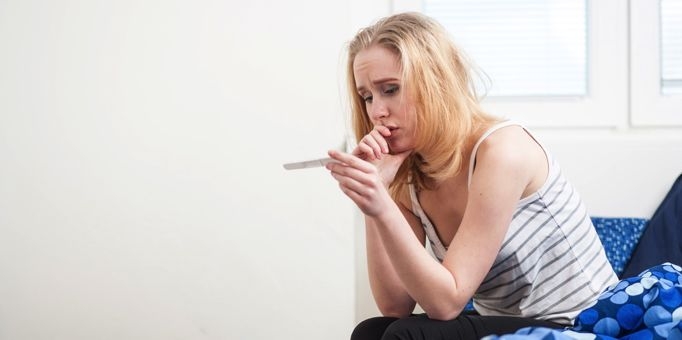 A life already started
A new book from Dr Megan Best helps women find a positive path in unplanned pregnancy.
A young woman nervously walks into her church. It's not like last week. She's feeling a little frightened, vulnerable. Worried that her friends will see her secret written on the expression of her face.
She's only been in Australia for a few months. Her parents have saved every penny for her to be here to study. So many hopes and aspirations are in the air. So much excitement and promise. Until now.
It was fun to have a boyfriend, it wasn't even very serious. They mainly went out together with all their other friends, exploring this new city. One night though, it wasn't fun. She was trapped, he was overcome. He pressured her. She gave in. She'd never been with a guy before, now she wonders if she will ever want to again.
Her sickness confirmed her worst fears. She was alone and terrified, sitting slumped on the bathroom floor, staring at a little white strip with two blue lines.
With all her courage mustered, she spoke to her women's pastor. Relieved, she was comforted, listened to and given hope. She didn't want to have an abortion. It went against everything that she had ever believed in. But it was different now. What would her friends say? What would her parents say? What would they do? What about her study? Where would she live? No one raises a baby on their own from her culture. The shame! She feels so ashamed. She feels she has wasted everything.
She decides to speak with her pastor's wife from another church. She sits crying as she is told that it is impossible for her to proceed with her pregnancy. She would be seen as a bad example to other girls, She doesn't have the money to pay for her health care. She would have nowhere to live and no income to survive. As an only child, the shame her parents would feel would be too much for them to bear. There really is no other option for her at this time. The pastor's wife helps her to make the appointment and offers to go with her to the clinic.
A Life Already Started
The scenario above is based on true story, and is a scene that is played out in Australia time and time again. The circumstances women find themselves in vary but they share this in common: women will choose to have an abortion not because they are pro-choice but because they have no choice. To help women in this situation, Fervr has just released a new book by Dr Megan Best called A Life Already Started - an immensely practical book that looks at all the options from a Christian perspective.
So, what is it that leads women to undergo an abortion, against all their judgment, reason and conscience? Frederica Mathewes-Green has this to say: 'No woman wants an abortion as she wants an ice cream cone or a Porshe. She wants an abortion as an animal caught in a trap wants to gnaw off it's own leg'. It's not enough to say that abortion is wrong. We need to understand the reasons women are driven to it and be ready to provide real alternatives.
We are well versed in the theology, the morality and the science that deems a life fully human from conception. Yet for women in desperate circumstances, it's not enough to have a theoretical understanding of beginning of life issues. They need options, alternatives, resources, time and understanding. They will be facing decisions at a time of emotional upheaval. They will be negotiating relationships with partners and parents. They will be assessing the implications of parenthood or of adoption. These are hard choices, but they are made easier in the knowledge that they need not face these choices alone.
What these women need is love. Love that has legs. Practical support, answers to questions, information about parenting, adoption and fostering. Real solutions for every life circumstance. The acceptance and respect that allows women to make their own informed decisions about their future and about their baby.
Making a choice
A few years ago, a student in Melbourne found herself pregnant. Against all advice she decided to proceed with her pregnancy. This decision was helped by her contact with a youth pastor and his wife who offered her two rooms in their new home. Helen is now spearheading a local campaign in Melbourne for pregnancy support called 'The Babes Project'.
Many people will know that in a human child, the heart first beats when many mothers are still unaware they are pregnant. At only three weeks. We marvel and gush at our sister's first ultrasound pictures. Yet, the pictures of another child the same age are being perused in an abortion clinic to ascertain which procedure should be used for the termination.
What makes one human life full of worth and another human life of no worth? In our culture, it comes down to the will of the mother. You are a life of significance, because I deem you to be. At the same time there is another child. She is not a life of significance because her mother is furiously rationalising her child's non-existence. You are a not a life of significance because I am not deeming you to be. But maybe she wants to. Maybe she knows the truth deep down and longs for a way out, for an escape hatch.
Equipped for the challenge
When you stare at a sheer mountain face with nothing but the shirt on your back, you know that there is no way you could scale its heights. But given a rope, supplies, equipment and radio contact, suddenly the ascent becomes possible. The prospect is no longer frightening, but suddenly exciting. You know there will be challenges on the way, but the view from the top will be worth it. It's just like this for a woman having a baby. Given the right tools, she can be courageous and strong. She can make decisions in confidence and without fear, even with great joy.
"Religion that God our Father accepts as pure and faultless is this: to look after orphans and widows in their distress" (James 1:27). Our widows and orphans are women and their unborn children who are staring abortion in the face.
Ali Maegraith is a mum of four boys, doula and songwritter. She was involved in establishing the Pregnant Alternatives pregnancy support centre in Surry Hills. Ali dreams of a day when no women will ever need to walk into an abortion clinic. Ali wrote the introduction to Megan Best's new book 'A Life Already Started', which is all about finding a positive path in unplanned pregnancy. To purchase a copy, click here.
For more articles from Growing Faith, subscribe to our monthly e-newsletter.
To hear about the latest books and resources from Youthworks Media, subscribe here.
Related Posts: