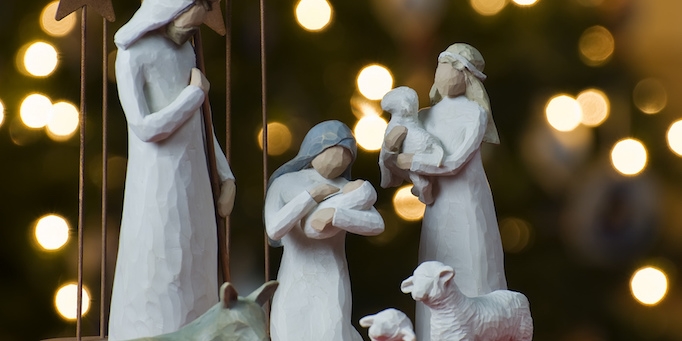 A Jesus-Centered Christmas for Families
Books, blogs and other great ideas to keep your kids focused on Jesus.
What does the month of December and Christmas mean to your children? Presents, parties, family, chocolate Advent Calendars, Christmas concerts and Santa? Here are some helpful resources to keep your family focused on Jesus during this time.
Books
Beginning with God at Christmas for 3-5 year olds. Eight stories about Jesus from The Beginner's Bible accompanied by questions, stickers, activities and prayers
XTB: Christmas Unpacked for 7-10 year olds. Three weeks of Bible readings from Luke's gospel with full colour illustrations, puzzles and questions.
Christmas Advent Calendar Packs for 4-10 year olds. Twenty-five windows reveal a colour illustration and a verse from the first Christmas. A booklet is included which contains a short family Bible time for each day of December.
Free online resources
weavefamily.org has a free downloadable Advent Prayer Chain to use daily during December. This prayer chain encourages your family to pray for unreached people groups. For 6-16 year olds, use with a world map to explore countries that do not know Jesus as the Saviour of the World.
Wendy Lin has created two helpful series of advent readings for the month of December for 5-12 year olds. These are available on the resource page of her blog. Each day contains a short bible reading, questions, a prayer and an activity. Wendy encourages children to draw a picture to go with each story to make up a wall collection. This becomes a great talking point as visitors come and go over the month. Readings are about The Birth of Jesus or Genesis to Jesus.
Other great ideas
Jingle Jingle Jesus. Colin Buchanan has just released a new Christmas CD with 15 amazing new songs. Jingle Jingle Jesus will bless your home as your kids sing praises to their Saviour and King.
Create your own 'Jesse Tree' (3+ years). This tradition involves hanging an ornament on a bare twig each day of December and reading a Bible passage that points to the coming of Jesus. Readings can be found on the St Paul's Castle Hill website.
The Jesus Storybook Bible for 5-11 year olds. This is a great alternative to advent readings. It contains 21 stories from the Old Testament that paint a backdrop to Jesus' birth presented in 3 episodes. Read a story each night of December until Christmas.
For more articles from Growing Faith, subscribe to our monthly e-newsletter.
To hear about the latest books and resources from Youthworks Media, subscribe here.
Related Posts: