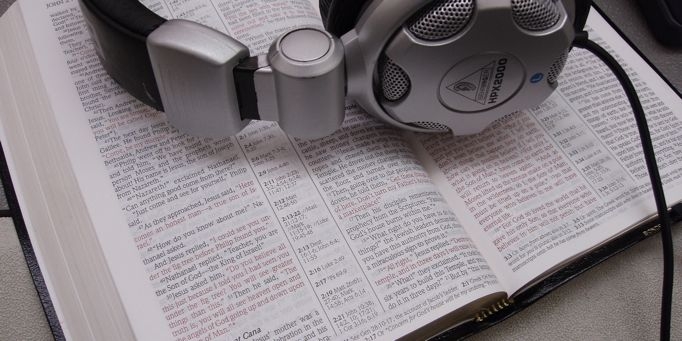 A biblical theology of technology?
What can we learn from the Scriptures about how to wisely use social media?
It probably comes as no surprise that Jesus didn't say anything about Facebook, and you're unlikely to find 'social media' in your concordance. Fortunately, there are some good books that have been written recently that engage theologically with the digital revolution.
From the Garden to the City by John Dyer (2011, Kregel) pursues McLuhan's idea (see previous artice) of media ecology and examines the impact of technology from a theological perspective. Matching McLuhan's four laws, Dyer looks at four big movements in the biblical story and uses this as a grid for examining technology from a theological perspective:
Reflection (from the story of Creation)
Rebellion (from the Fall)
Redemption
Restoration
Reflection asks how this technology created by human beings reflects in some way the creative intention of God. Facebook isn't evil. It's a human creation geared towards human communication that reflects God's intention for us as beings in relationship with one another. No human creation is perfect, which is to say that all human activity in some way bears the stain of our rebellion against God.
The second aspect of Dyer's framework asks how technology has the potential to be used for sin and rebellion. Cyber-bullying and self-promotion are just two examples of Facebook's capacity to promote evil.
The theme of redemption looks to how technology can be used in a way that can help overcome the effects of the fall, and serve the new life we have in Christ. Anytime we've used Facebook to connect with a missionary family overseas, we've experienced some of the redemptive capacity of technology. Clearly the sort of redemption that technology makes possible can only ever be a glimmer of God's freedom won in Christ. There's no suggestion here that technology is what brings about our redemption; it can however be one of the servants of redemption that we are free to use in service of the Kingdom.
We know that full and final restoration will come with the return of Christ. Dyer's category of restoration is not contemplating the place that technology might play in the new creation. Instead he reflects on how technology can cause problems that are in need of restoration.
For our purposes we've got another four questions for our conversations:
How does this new technology reflect God's creativity and our creation in God's image?
How does this technology express human rejection of God's purpose?
How can this technology help to overcome the effects of sin, or be used as a servant of God's kingdom?
What sort of problems might this technology lead to and how do the values of the Kingdom of God work against them?
Together with the four laws of media ecology, these four questions from the biblical story will help us know what's going on, and discern how we ought to respond to what's going on as members of the Kingdom of God.
It's easy for parents to feel poorly equipped with the necessary answers for helping our children navigate an unfamiliar world. So when you don't have all the answers, a well-crafted question can be just the ticket.
Graham Stanton is the Principal of Youthworks College.
For more articles from Growing Faith, subscribe to our monthly e-newsletter.
To hear about the latest books and resources from Youthworks Media, subscribe here.
Related Posts: